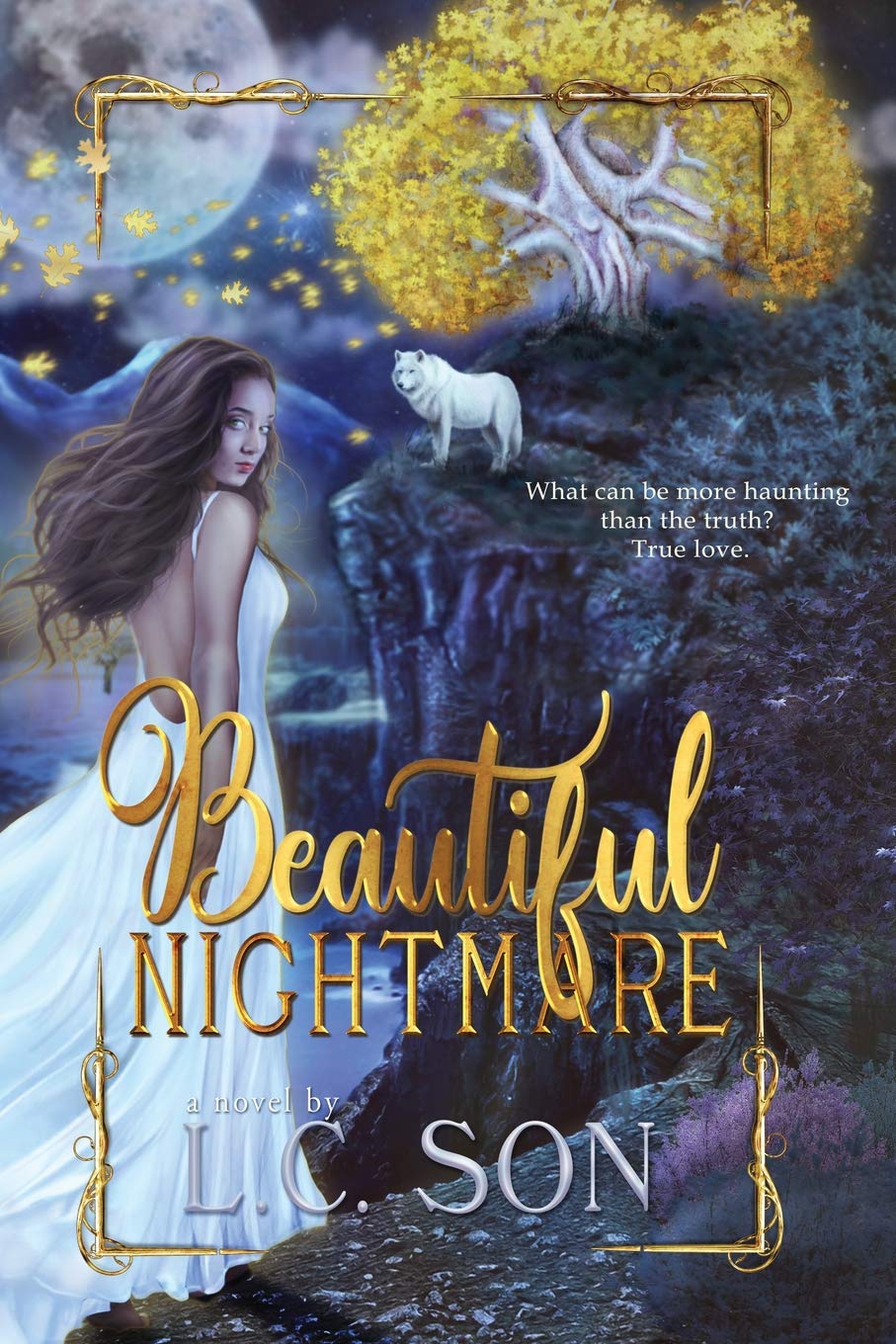 Paranormal Romance, Romantic Fantasy
On Sale for $1.99 for the month of February 2021!!!
Damina Nicaud, a beautiful, successful art buyer in Washington, D.C., has been plagued by hauntingly romantic dreams of a mystery man every night. While she knows she shouldn't consider her dreams to be anything more than anxiety brought on by her upcoming nuptials, she can't help but be lured into its entreat. Unbeknownst to her, the dreamscape that plagues her mind will be all that carries her through eventual heartbreak and learning the truth of her orphaned lineage.
She is more than human.
Escaping to New Orleans on the heels of her broken heart, she begins to unravel the mystery of her life while discovering a love powerful enough to unleash an ancient power residing within herself. Weaving through a world of artistic passion, vampires, wolves, and the supernatural, Damina Nicaud begins to take hold of her Beautiful Nightmare
Other Books in the Beautiful Nightmare Series: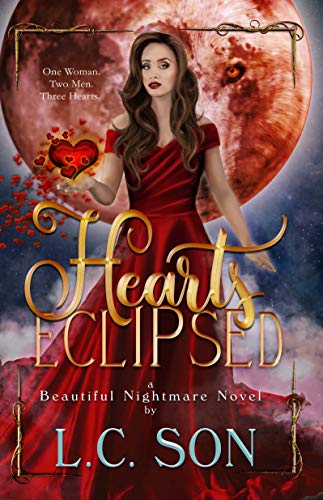 Hearts Eclipsed
A Beautiful Nightmare Companion Novel
One Woman. Two Men. Three Hearts.
A tale of two suitors.
Hearts Eclipsed is a Beautiful Nightmare Companion Novel chronicling the downfall of Damina Nicaud's love to one man and the rising of another. Narrated by both Jackson Nash and Dalcour Marchand, see the story unfold from their eyes. As Jackson grapples with losing the love of his life, he must overcome a dark family history and fears far worse than death in an effort to reclaim his lost love and stake his claim as the Prime Alpha he is meant to become. Meanwhile, Dalcour races against a deadly deadline only to be caught off guard by a love that awakens the most dormant parts of his dark soul, bringing back a light he never thought he'd see. Betrayal and bloody contentions against vampire Scourges and Skull Wolves will ensue, but both men will soon discover their fight has only begun.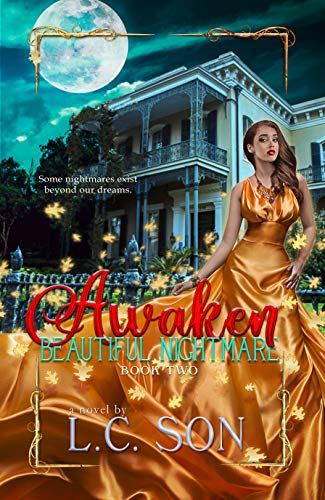 Awaken
Beautiful Nightmare, Book Two
"Some nightmares exist beyond our dreams."
Arising from a month-long slumber after discovering she's more than human, Damina Nicaud moves beyond her dreamscape as a brand new supernatural world unfolds. Torn between a new love and a love once lost, Damina grapples with her own predestined fate as she seeks to understand the origin of her lineage.
Coupled with Dacari's sudden disappearance and the ticking time bomb set by Decaux, a new fight emerges and new enemies are revealed. Damina must now rely on the men at her side to aid her quest to find her cousin while battling growing threats on the horizon.
But is their desire to claim her as their own stronger than the dark forces closing in all around them?
Journey back to New Orleans with Damina Nicaud as she awakens with new eyes, diving deeper into the supernatural world of the Order of Altrinion, Scourge vampires, Skull wolves and more as she wrestles with love, loss, betrayal and pain.
Excerpt
My heart flutters at this revelation. I can no longer allow this confinement to be my undoing. I scream once more, this time reaching my arm through the barrier, and he grabs my forearm. His touch is warm against my cool skin. Electricity rushes from the top of my head down through the tips of my toes. Automatically, I point my toes as I filter the energy throughout every part of my body at his touch.
The White Wolf joins his pack in a ceremonial wail that sends the rocks crashing down the cliff side, hurling in my partner's direction. Next, the entire sea floor erupts like a volcano, thrusting me upward, causing me to leave the heated hands of my enticing stranger. The imploding waterfall cradles me as it carries me higher above the sea floor and away from the stranger. The volcano-like eruption plunges me once more, tossing me on the bough of the Great Oak.
I lay across the branch of the Great Oak in the moonlit sky and faintly see the shimmer of the golden leaves as I fall weakly off the tree onto the earth beneath me. I stay still in quiet fear as I hear panting from behind me. Turning slightly, I see the White Wolf now at my side.
About The Author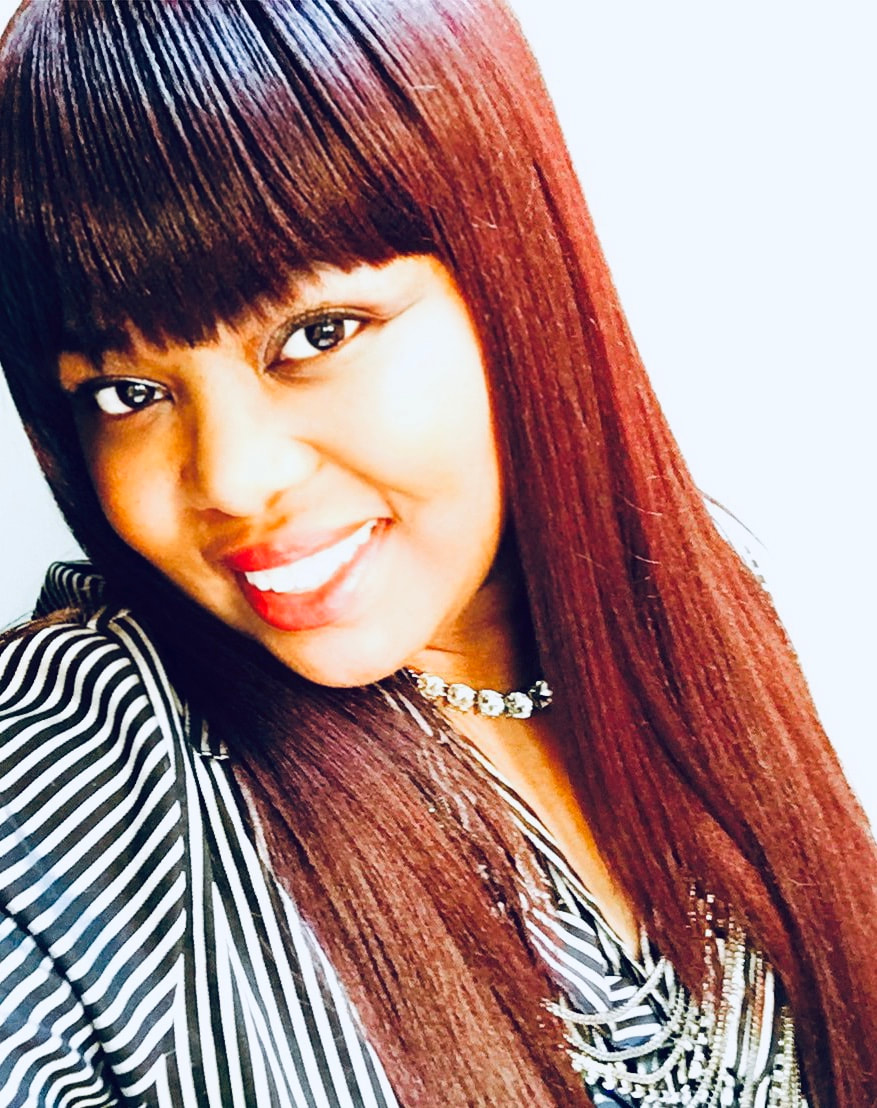 Wife of one. Mom of three plus a Beagle.
Well, at least that's how I'm described in the confines of my everyday life.
Writing has always been second nature to me. I spent my childhood creating short stories and my collegiate years writing for the campus paper (Go TERPS!) Jump twenty years to the present--I'm still writing. At my day job I spend most of my time writing capability briefs, white papers, proposals--you name it.
Then one day it hit me! It was time to access my own creative power and bring to life the characters I've created in my mind.
In addition to enjoying life with my amazing family, I can usually be found with my head in a book, binging my favorite shows, and watching movies with jaw-dropping scores! (I love all things Danny Elfman!)
I hope you enjoy my first book, Beautiful Nightmare. It has everything you'd look to find in a paranormal romance-urban fantasy-new age novel. Vampires. Wolves. Love. And so much more!
Contact Links
Purchase Links