Author: Missy Sheldrake
Narrator: Penny Scott-Andrews
Length: 14 hours 12 minutes
Series: Keepers of the Wellsprings, Book 1
Publisher: Missy Sheldrake
Released: Dec. 22, 2020
Genre: Fantasy

A peaceful kingdom under threat. Can one girl find the courage to save her family and two worlds?

Sixteen-year-old Azi Hammerfel has finally achieved her dream. Inducted as a squire into her parents' honored guild of knights, she's excited to set out on her first quest for the king. But when she isn't chosen and her father returns badly injured without her mother, the young apprentice is shocked to discover herself stuck by a curse.

Unable to even raise a sword without experiencing excruciating pain, Azi despairs at her mom's disappearance. But after a fairy appears with a dire warning for the realm and begs for her assistance, the brave teen journeys forth towards a destiny that will put her in the path of a sinister sorcerer.

Can Azi stop two lands from falling to a deadly darkness?

Call of Kythshire is the enchanting first book in the Keepers of the Wellsprings YA fantasy series. If you like strong female characters, immersive world-building, and electrifying adventures, then you'll love Missy Sheldrake's award-winning tale.

Listen to Call of Kythshire to defend the source of magic today!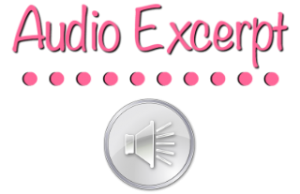 Missy Sheldrake is an epic daydreamer and a muse of positivity who weaves worlds full of character-driven, complex fantasy adventures. In 2014, she dusted off an unfinished, Tassy Walden Award-winning manuscript from her college days, started writing her first novel, Call of Kythshire, and never looked back. In four short years, she completed the five-book Keepers of the Wellsprings series, an epic high-fantasy young adult adventure that was awarded the Golden Squirrel Independent Book Award in 2017 for Best Fantasy. When she isn't writing, Missy can be found creating fantastical artworks in paint and clay, wandering hidden forest paths, and concocting plots for imaginary people who are beyond real to her.

Penny trained at the Central School of Speech and Drama. For many years she performed in The West End, as well as on the fringes of London, Brighton and Edinburgh. She also has plenty of touring experience playing leading roles such as Gwendoline in The Importance of Being Earnest, Helena in A Midsummer Nights Dream and Olivia in Twelfth Night. However, she is at her happiest in the recording studio and has had the pleasure of recording dozens of audiobooks, podcasts and radio dramas.

If this title were being turned into a movie (or a streaming series, which is more along my dream of what I'd love to see happen), these are the actors I'd love to see cast as its characters:
Even though I always imagined a younger Britt Robertson as Azi, now that Penny has voiced her, I can't imagine her having anything but a British accent! Eloise Smyth has that girl-next-door look about her, and I love her expressive acting style!

I've always imagined Rian as tall and wiry, with the cute boy qualities of an awkward teen who is still growing into himself. When Penny was first exploring voices for him, I told her to go for a teenage boy band heartthrob sort of a vibe. Whoever plays Rian will have to have those smiling hazel eyes that Azi is so fond of, and features that can be described as part-elf. I think out of all of the current popular young actors, Freddie is a good fit, though he'd have to get some colored contacts!

Can you picture Maisie with fairy wings and a crown of multicolored ponytails? Because I can! It would be a dream for her to play Flit! I think she'd have a lot of fun with the role.

Azi's mum would need to be played by an actress who can exude strength and peace. Rosamund Pike has the presence and grace that imagine Lisabella to have.

Even though Mouli is a side character, she's one of my absolute favorites. No matter how hard I try, I can't imagine her as anyone other than Mrs. Patmore from Downton Abbey!

Prince Eron will have to be handsome and charming, with an underlying creepiness. Douglas Booth would be perfect!

Reina has exactly the right look for Viala, and her mannerisms are spot on. She seems like she'd have the diversity for things that happen later on in the series. I won't say more than that!

I was enamoured by this little Wonder Woman when I watched 1984, and I think Lilly would be absolutely perfect for the part of Princess Marjory, the littlest Plethore!

Total fantasy cast:

I have always had certain actors and actresses frozen in time in mind for some of the characters in Call of Kythshire. Cort, the swashbuckling ex-pirate, is Harold Perrineau as Mercutio in the 1996 version of Romeo and Juliet. Gaethon, the Mage who is Azi's uncle and Rian's Master teacher, I've always imagined as a thin Alan Rickman with a long beard like Dumbledore.


Plugging you into the audio community since 2016.
Sign up as a tour host here.