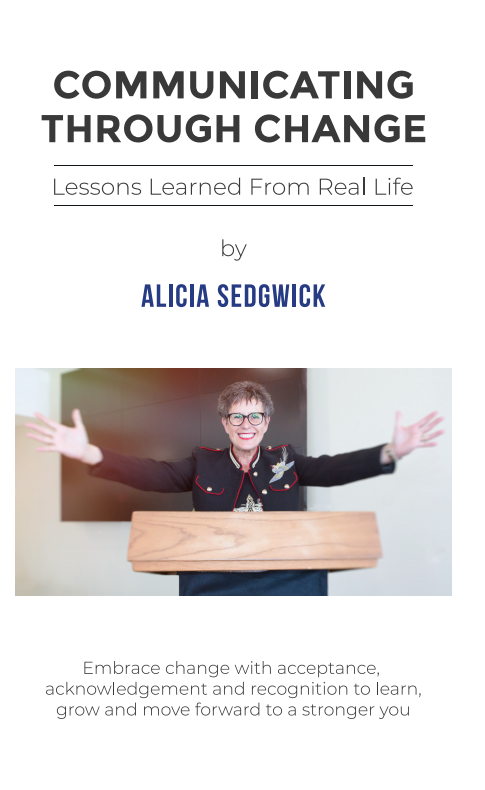 Self-change, Self-empowerment, New Thinking, Communications Skills, Change Management, Conscious Living
Date Published: January 2021
Publisher: Growth Media AI, USA
This life-changing book will show you how to communicate through major changes in your life and to best express yourself when you need to be heard. It is packed with real-life stories, practical exercises, insightful tips and uplifting affirmations. Addressing relevant challenges, which everyone meets at one time in their life, this book will give you hope, resilience and clarity about how to move forward. By sharing her vulnerability with authentic openness, the author helps you to find your inner strength and to speak up for yourself.
Change Challenges
"The one thing we can be sure of – in this life – is that there will be change."
This is a truth I have never wanted, or liked and yet my life has been full of it. In this collection of chapters of my personal experiences, specifically related to change, I hope you will learn from my experiences to deal with your own and to be able to also share your story. As you dip in and out of the chapters, you may feel that the experience is not relevant to you right now. However, I trust when you return to the book, a certain story will be highly pertinent for you in that moment.
A dear friend reminded me recently how I had agonised about changing my job from one legal partnership to another; spending hours deliberating on the decision; and talking and talking about it! I have always found it difficult to let anyone, or anything go. But I have had to learn to deal with change in my life and to adopt a different approach, which is what I share with you in this book. I provide you with my life learnings about managing and communicating through each change and challenge that life throws at us all, so you can benefit from the best result for you, each time.
Wherever you are in your life, this book provides you with an insight into my life; sharing with you what I have learned and showing you how you can deal with your experiences of change, coming through them with strength and courage. It provides you with practical guidance and applicable exercises to enable you to take conscious actions that will help you communicate your way through a variety of different changes. While the chapters can be read in isolation, the exercises can be applied to more than one change challenge. This book will also help you to understand that you are not alone and whenever you face these challenges, there is support from the insight shared here. Plus, the opportunity to belong to Team Alicia, a supportive group of like-minded people where you are free to be yourself without inhibition, worry, anxiety or fear. Where you will not be judged; you will be nurtured and cared for and what is said and shared in Team Alicia, stays in Team Alicia!
Excerpt

Chapter 4: Bereavement; sibling
When we lose a sibling who we love, at whatever age we are, we have a fundamental need to talk about our feelings, to cry, laugh, be angry and let it all out. Never keep how you are feeling within you. Talk about the person you have lost and allow them to live in your memory and your life. Never shut them out, or shut yourself away from your grief. It is a painful, deep wound and it needs to be accepted, acknowledged and understood. A plaster will cover it up, but it is better for you when you take off the plaster, look at the wound and confront it. As you peel it off, a little bit at a time, it will help the scar to be less raw.
What I have learned is … that when there are no words, do not be afraid of being quiet and sitting with the feelings you find so hard to express. Let the waves pour over you and allow them to hit you hard and to then, recede. They will surge through you and you may feel overwhelmed at times. But, like the sea waves on the shore, they will subside.
Acceptance and acknowledgement are powerful tools; helping you to recognise that everything will be different for you, but understanding that you can be whole again. You are different. Give yourself time to rebuild. Give yourself permission to come through the shock, the numbness and go through the motions of major change in your own time. Come out of that relationship with the loved one in your heart and thoughts, giving you the power to honour their legacy and their lives, no matter how long or short it might have been.
Affirmations
I allow myself the time to heal from my sibling's loss, with no limit.
I give myself permission to process all the individual steps of grief, whatever feels right for me.
About The Author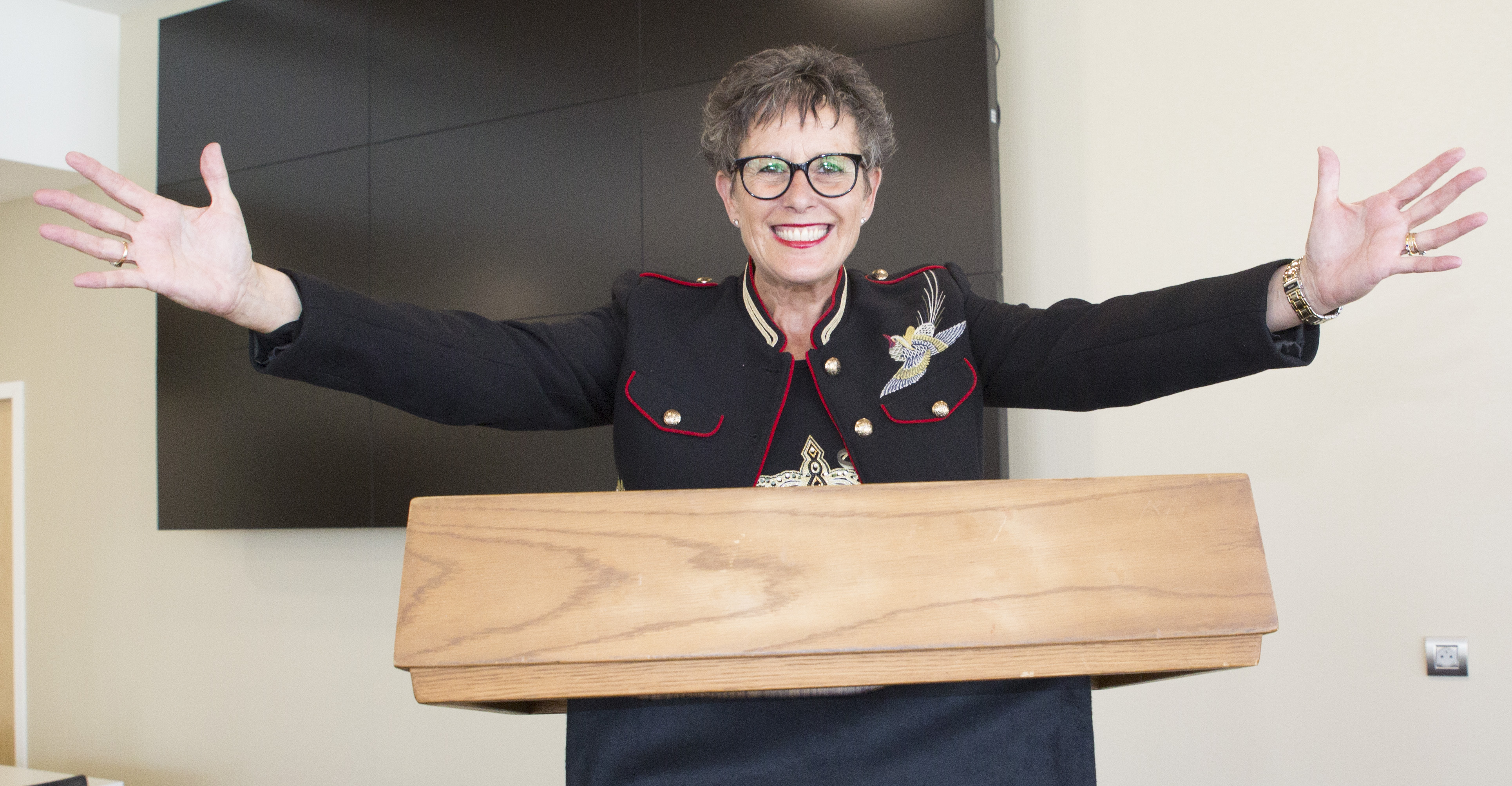 Alicia Sedgwick began her career as a lawyer, specialising in family law. This was her first step in helping people who were experiencing difficult changes in their lives. When she moved to the South of France, she began working in radio, as well as in event management, taking care of talent and celebrities. She also created her own internet television show, Asking Alicia, to help families dealing with impactful issues and the profound changes those challenges brought with them.
Alicia began teaching at the International University of Monaco, in Public Speaking and Presentation Skills, Leadership and Managing People. Her communications courses are based on her belief that when you can communicate effectively and with impact, you will be successful in your professional and personal relationships. Soon, her training was extended to the International School of Monaco, and for businesses, individuals, associations and corporations. She is currently helping people to be brilliant online, where communications are so focused in this Covid climate.
Alicia is also a professional MC for events, such as TEDxMonteCarlo, where she brings her individual talent of making everyone feel embraced, included and involved, with humour and empathy.
Hailed as The Communications Guru by her global followers, Alicia specialises in training and coaching for all age groups and backgrounds. She develops her international student's communications skills and builds their confidence, as well as empowering, motivating and inspiring them. She also helps people navigate their way through the challenges that life throws at us, with the backing and support of Team Alicia, which she created for her students as a place where they can go to feel cared for and nurtured.
This book is her opportunity to share more of herself and tell her story to help more people with their lives. She knows from her life experiences that when we share our story and communicate effectively through change, we can be stronger people and make a more significant contribution in the world.
Contact The Author
Please contact me via my website, as below and let me know which experiences of change you have embraced and how the chapters about those challenges have helped you the most. Please share your experiences with me and how you have used the communication exercises to support you. I am always delighted to receive your feedback and comments, and to welcome more change communicators into Team Alicia.
Also, please contact me for personal coaching and training in communications, and for your company, foundation, association and organisation.
Purchase Link
Giveaway