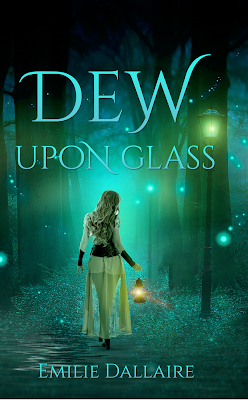 Urban Fantasy
Date Published: November 30th 2020
A tale of two communities learning to live in harmony but will the trust stay strong between them?
After everything they have gone through. Why now? Why this?
Kelpie and Jason grew up in peaceful solitude, at one with nature. Yet when they are forced to move, they are also forced to change. Nevertheless, they grow to appreciate this new life and the harmony between both the human and the fae societies. When the killings start, their tranquillity is threatened and in their midst a well of fear, mistrust and discord has risen.
If she is to survive, she must learn to adjust and be ready for the danger hidden in the shadows. Will the life she fought so hard for fall to pieces? Or will Kelpie and Jason withstand the darkness and escape the misfortune of their troublesome cycle?
Author Interview
1. What would you consider to be your Kryptonite as an author?
a. Mental Health is definitely one that can have a big impact, and rears it's head fairly often – State of mind is important while writing, and unfortunately there are times when you'll have to choose your battles.
2. If you could tell your younger writing self anything, what would it be?
a. You CAN do it. My younger self was told too often by others what she could and could not accomplish. I'm just glad I can do her proud today.
3. Favorite childhood memory involving books?
a. One of my first book series was the Junie B. Jones ones, and I remember loving the one where there was a school fair. It was my first time learning what a cake walk was, and the concept of winning a whole cake just for playing a game was fascinating. I always wanted to do one, but haven't gotten my chance quite yet!
4. Did you want to be an author when you grew up?
a. 100%! My first book, written by 5 year old me, was a tale of a foal who had recently been transferred to a zoo. At the time, little me decided that a kid would know best what a kid wanted to read about! My passion remained with me through the years, even though it has gone through trials.
5. If you had to describe yourself in three words, what would they be?
a. Resilient, passionate and fierce
6. If you could own any animal as a pet, what would it be?
a. I would absolutely love to befriend a raven or a crow! Maybe not own, but I'm jealous whenever I see a video of people who get little presents and visits from the birds. Too cute!
7. How long, on average, does it take you to write a book?
a. I don't quite have an average just yet, still being a new author, but I think it all depends on what the goal is. My goal for Dew wasn't to be an amazing story, but to get published and prove to myself what I could do. My timeline was end of 2020, and I had 3 months – Thankfully, I succeeded! Now that I've done that, I'll be experimenting with the time I need to really put my all into a story and finesse it – My current WIP is going on 3 months, and there's still much more to do!
8. How do you select the names of your characters?
a. I don't name them, they tell me their names!
9. What creature do you consider your "spirit animal" to be?
a. I like to think a leopard! But maybe that's just my aversion to big cats haha!
10. Do you have any advice for aspiring writers?
a. The most important thing you can do to start your journey is to finish that first draft. Once you've started it, do not look back until you've reached "The End". My biggest struggle the first time was being overly critical of my work on Chapter 1 of a new story. Fact of the matter is? That first draft is going to be garbo, it's going to make no sense and it's going to have loopholes everywhere. The sooner you accept that, and recognize that the only purpose of a first draft is to exist, the sooner you'll be able to take your real first steps. Self-critique is for the editing phase…Before that? Let your story come to life.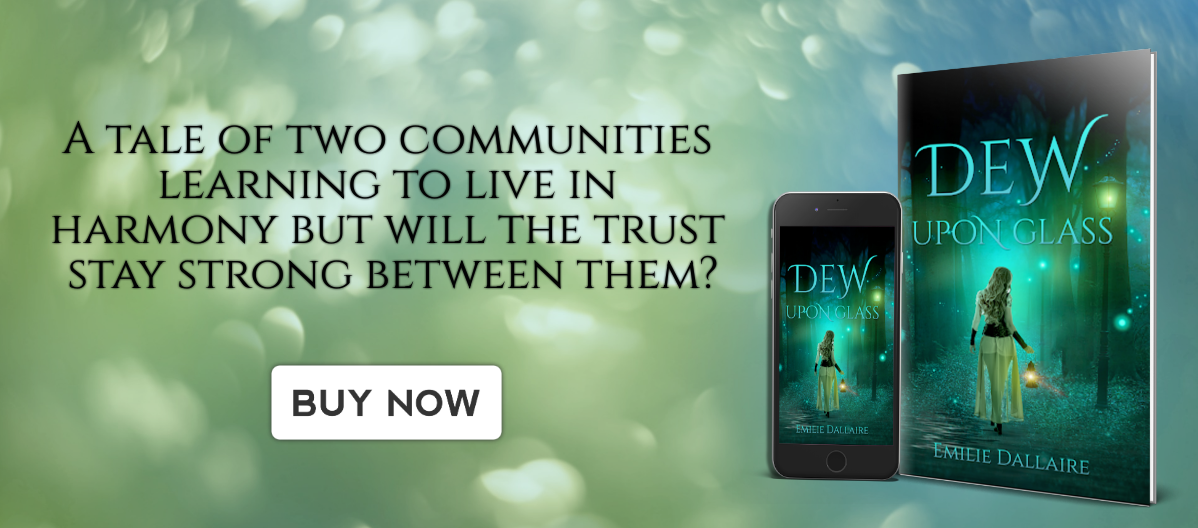 About the Author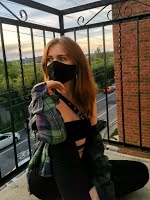 Emilie Dallaire was born and raised in Montreal, Quebec and now enjoys her full-time job as a QA Lead in the Gaming Industry. After having the unique opportunity to have her works - 'My Demon' and 'Starved' - published in the Melting Pot Anthology (compiled by Syndie Beaupre), she has finally been able to switch her attention more to her true passion; writing! The project reignited her deep affection for the written word and gave life back to her childhood dream.
Throughout and since her youth, Dallaire has always had a wild imagination allowing her to be the author she is today. The author likes to unwind with classic Disney movies, video games, anime and photography, that all help her to relax while still stimulating her creative juices. Dallaire adores and is inspired by relatable fiction stories including impelling romances, of which you will often see incorporated into her own works.
Contact Links
Purchase Links
Giveaway