Author: Stacy Eaton
Narrator: Alex Black
Length: 8 hours 24 minutes
Series: My Blood Runs Blue, Book 4
Released: Jul. 10, 2020
Publisher: Nitewolf Novels
Genre: Paranormal Romance

Officer Kristin Greene returns along with the rest of the characters you have grown to love. Only, this time, it's not just her life on the line. Now, the entire breed's existence is in danger.

Olivia Newman has been Kristin's best friend for years and loves the new life that Kristin is living. Her relationship with Gabriel is bittersweet, and she knows that because she is human. A future between them can never really last.

Gabriel Montgomery takes his position in the Vampire Military Force seriously and never expected to have such intense feelings for a human woman. When Olivia is kidnapped, Gabe, Kristin, and the gang realize they have stumbled upon a human trafficking ring.

Only, this ring isn't for sex. The leaders of this ring are hell-bent on destroying the breed. Can they rescue Olivia and save their future before old enemies return and destroy the breed? Find out in Mixing the Blue Blood.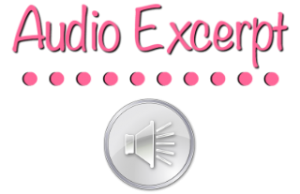 Stacy Eaton is a USA Today Best Selling author and began her writing career in October of 2010. Stacy took an early retirement from law enforcement after over fifteen years of service in 2016, with her last three years in investigations and crime scene investigation to write full time. Stacy resides in southeastern Pennsylvania with her husband, who works in law enforcement, and her teen daughter. She also has a son who is currently serving in the United States Navy, and two grandchildren. Stacy is involved in Domestic Violence Awareness and served on the Board of Directors for her local Domestic Violence Center for three years. Be sure to visit
www.stacyeaton.com
for updates and more information on her books. Sign up for all the latest information on Stacy's
Newsletter!
Alex Black is an articulate, engaging, and versatile narrator based in Cambridge, Vermont. He's worked in theatre, film, audio production, and appeared on radio. As an accomplished audiobook producer with over 90 titles, he's worked closely with independent authors and publishers. He's received more than 500 5 star reviews and specializes in Romance, Fantasy, Science Fiction, Apocalyptic, Mystery & Thriller, LGBTQ+, and Memoirs.
From Author Stacy Eaton
The fourth book in the series came after a very long break. After I wrote the first two books, I started writing a lot of other books. I got away from Kristin and her gang, and it was hard to get back to it, but I had readers constantly reaching out to me asking if I would be finishing the series.
Finally, five years after
My Blood Runs Blue
and
Blue Blood for Life
were written, I bought them back to life. I created the backstory novella,
The Pulse of Blue Blood
to go between those two books, and starting writing
Mixing the Blue Blood
. In that book, Kristin kind of took a slight backseat as Gabriel and Olivia, Kristin's best friends became the center focus. Kristin was still right there the whole way and the stories focused on her, but also the other two.
It was nice to have two minor characters step into the spotlight, and I loved the addition to the series. A new layer added into the mix for vampires and the way they can life. This book had a ton of twists and people never knew what to expected in this one!


Plugging you into the audio community since 2016.
Sign up as a tour host here.