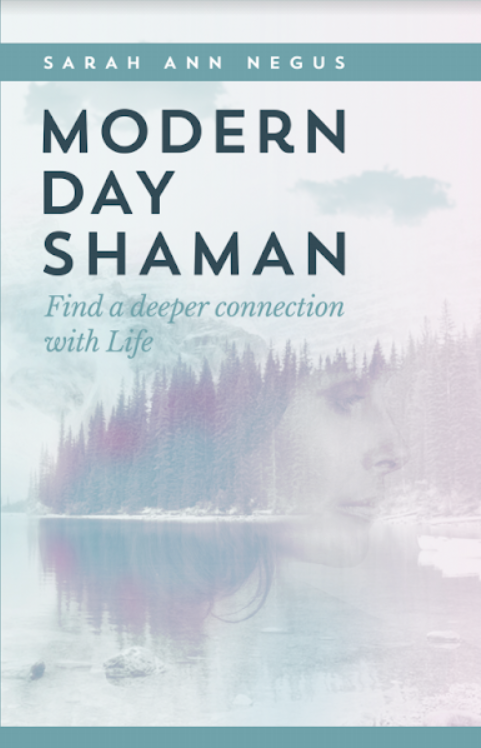 Modern Day Shaman® Find a Deeper Connection to Life
Memoir/Personal Development/Spiritual Growth/Shamanism
Date Published: 5th January 2021
This very personal and deeply engaging book details the extraordinary spiritual journey of Sarah Ann Negus, the Modern Day Shaman®. It reveals how she allowed her spiritual gifts to shine through, so she can help other people in the world to find theirs. Her first book helps you to master your energy and to 'see in the dark', unshackling past conditioning and believing in the realms of infinite possibilities, so you can be the best version of yourself possible, both personally and professionally.
The key messages of her timely book, revealing to the world the true essence of how we are all shaman, is beautifully depicted in the numerous standalone quotations from the author, which add depth and richness to the reader's experience, as demonstrated below.
"Lasting change and personal growth are found
when you commit to all of you; mind, body and spirit."
"This is not the truth.
It is my truth.
Take what touches your heart and leave the rest."
"Never be afraid of the dark.
Without it there is no light."
"This book is dedicated to you.
May you find your way."
The author tells her true story of her personal spiritual and shamanic journey warts and all, through a series of exceptionally refreshing visual and engaging stories, accounts and reflections from her lived experience. It is true life, told as it was. She says that her purpose for writing her first book for other people is to:
inspire them to look within themselves for answers;
offer them the understanding that they are not alone;
show them they are powerful in their own right and can change their lives; and
offer simple practical tools that will help anyone to explore their own inner world and energy.
Sarah is the Modern Day Shaman®. She works with highly successful entrepreneurs, corporate executives and high-flying start-ups to help them find consistent successful growth in their lives. With 22 years of experience in the field of energy, and a lifetime of entrepreneurial highs and lows, Sarah brings a unique take on business.
She invites her clients to widen their vision, to think differently and shows them how to access their dreams in real-time. What sounds impossible and implausible is not.
Sarah experienced her spiritual awakening over 22 years ago while searching for a more meaningful and impactful way to live her life. She then set out on a 12-year shamanic apprenticeship journey, travelling to Peru and studying with the Shamans of the Amazon forest.
Over the years, Sarah mastered her craft and today she brings the power of ancient shamanism to modern visionaries and leaders, helping them to fully embody their highest potential. Sarah is a Modern Day Shaman®️ Extraordinaire.
Sarah works with highly successful entrepreneurs, corporate executives and high-flying start-ups to help them create consistent success and growth in their lives. With over two decades of experience in the field of energy, and a lifetime of entrepreneurial highs and lows, Sarah brings a unique take on business.
Excerpt
Reflections (from Chapter 3 – The Power of Animals)
We have all the answers we need within us; what is tricky is listening to our inner guidance. Often doubt will overcome inner knowing with 27 reasons why not. A power animal is specific to you as an individual and offers beautiful ways to side- step conditioned responses and fear. They speak symbolically, bring calm, and soften resistance. They are never the whole picture, nor the perfect answer, after all in our life of discovery it is more about the questions and the exploration than it is the resolutions. Animals are all around us in the World, sentient beings that occupy this planet with us. Their energy contributes to us hugely. Love them.
Ben's story: the cynic
Ben was a cynic. A man of few words, he was humouring his long-suffering wife by visiting me. He submitted to one session only. Are you getting the picture? Ben did not want any help from me at all.
I asked him why he had actually even attended the meeting.
"I hate to waste money" was his growled reply. He was a big man, over 6 feet tall and well rounded. In his late 50s, proudly bald with blue eyes. Blue eyes that stared at me, warning me off.
I am used to cynics. I do not try to persuade them that I have anything to offer. I simply show up confident in my gifts. On this occasion my next question got Ben's attention.
"What is Bear for?" I asked.
Ben looked startled. He swallowed and shuffled his feet.
"There is Bear in your energy". (When talking of power animals their energy encapsulates the energy of bears everywhere, they represent an archetype and I use a capital letter to 'name' them Bear, Lion, Eagle etc.)
"It is part of your safety. It protects you and provides for you. It feels ignored and is asking that you commit".
Ben did indeed know Bear. He had known Bear all his life, playing with him (as an imaginary friend) as a child, dreaming of him and picturing him when he needed to rise up and stamp his authority on a situation.
Ben the cynic, was keenly away of this dominant power animal in his energy.
He opened up a little bit and we spent the rest of the session talking about how Bear could assist Ben going forward. Ben left the session knowing he was never alone. Bear was there for him (not just in his imagination) and he could connect with his energy when he needed to balance his boundaries, find strength of mind and protect and provide for his family.
Ben did not visit me again, but he did honour me with an email.
'Dear Sarah, I bet you are surprised to hear from me. I am a bit surprised to be writing to you. I know our session was not easy, I wanted to thank you for recognising me. My Bear has become a dinner party talking piece, as have you. Whenever life gets tricky, and I feel burdened and angry, I find myself asking you to bring Bear. He comes and I feel better. It sounds ridiculous to me on one level, but perfectly right on another. Anyway, you have changed me, subtly but definitely. Regards. Ben.'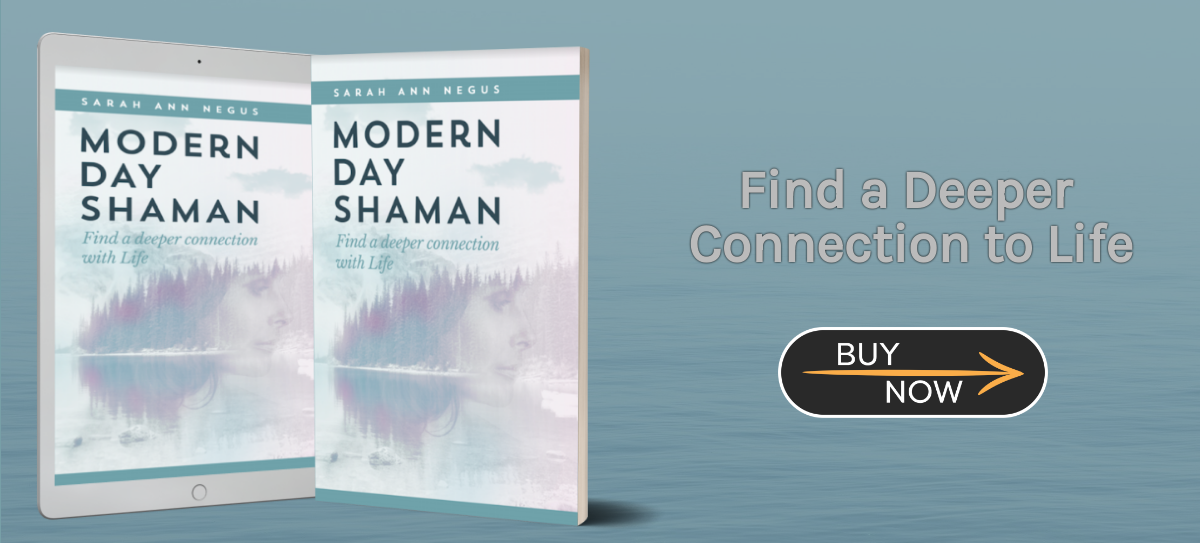 About the Author
Sarah Ann Negus is a modern-day shaman. She grew up in South London and has spent her life finding out who she really is. Her journey of discovery, in this her first book, takes you from lost to found in the most alternative of ways. Sarah's experience was not easy, but she believes that coming home to your true self does not have to be a fight or a struggle.
As a child she learned that not everyone saw what she did, and she hid her gifts. Coming back to them as an adult, she slowly remembered her purpose and promised to share them.
Sarah runs a successful mentoring and public speaking business working with entrepreneurs and executives who understand their energy is a powerful driving force for growth, both personally and professionally. She facilitates an altered state of consciousness for her clients which allows them to observe themselves and the world differently as a result. They take actions from a new belief system, which empowers them to achieve what they previously believed was impossible. Her clients typically say; "This has been life-changing".
Contact Links
Purchase Link
Giveaway