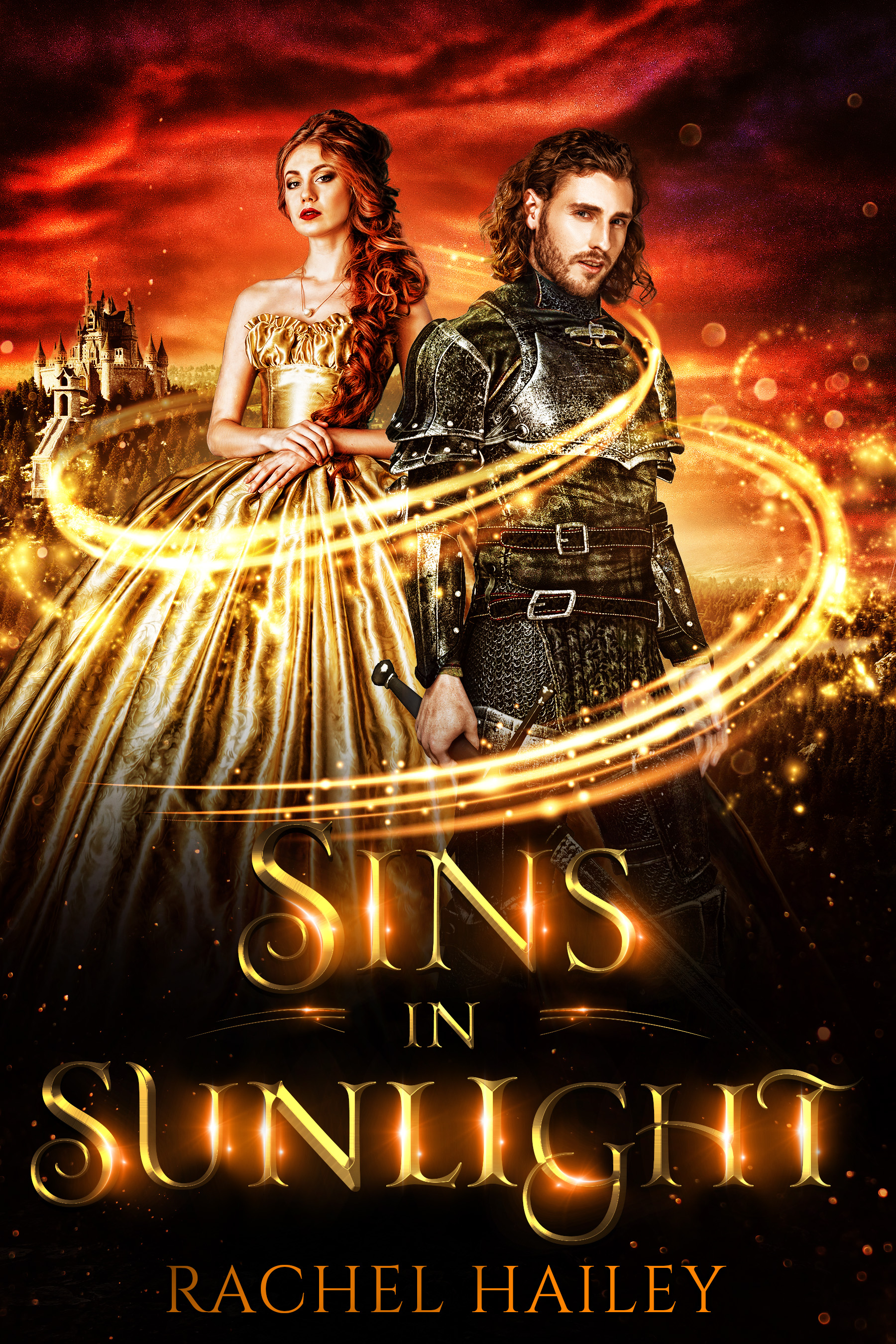 Of Courts and Desire, Book 2
Dark Paranormal Romance
Date Published: January 18, 2021
Publisher: FyreSyde Publishing
The Sunfire Queen, Sierra, has waited for her chance to rule, thinking life would be better with her mother dead. She was wrong. The Court of Light is in Shambles. Her people are terrified and despise her. She has no friends, no love, and no hope. When a new war hovers on the horizon, Sierra must find the lost beastkyn Mikhail or her court will perish, and she'll lose her shot at redemption.
Quick to grin and quicker to kill, Mikhail has made his share of mistakes–being imprisoned has given him time to ponder each poor decision. But when Sierra frees him, he earns the opportunity to make some more. She's gorgeous and despite her fiery nature, as cold as the snow-capped mountains of Russia. He can't wait to see how fast he can make her melt.
Author Interview
What is the first book that made you cry?
I'm not a big crier, but Tuck Everlasting. I read it in fourth grade, and it RUINED MY HEART! I don't know what that teacher was thinking because right after we finished that book, we read Bridge to Terabithia. I was not okay for several days.

How long, on average, does it take you to write a book?
My first drafts are piles of brain goop with dialogue. It takes me roughly 6 weeks to write a first draft. Then I have to edit for a hundred years to make it a book and not just a dumpster fire with sarcasm.

How do you select the names of your characters?
The main characters come to me with names and personalities. Side characters are a little different. I don't know much about them, so I'll use the social security site and look up popular names for the years they would have been born and read through them until it clicks.

What creature do you consider your "spirit animal" to be?
I've been told I resemble a Honey Badger. Take that however you want. I choose to see it as a compliment. But I like to think of myself as some kind of sea creature, maybe an unknown beastie who dwells in the lost city of Atlantis.
What are your top 5 favorite movies?
Tombstone, Interview with a Vampire, Dogma, Harry Potter, and Star Wars
If you were the last person on Earth, what would you do?
Cry? I'm an extrovert. I would not do well. The first day would probably be fun. I could read all the books and vegetate, but I'd quickly fall apart.
What fictional character would you want to be friends with in real life?
This is a hard one! Most of my favorite characters are complicated or somehow problematic. Rachel Morgan would be fun to hang out with, but she has a way of dragging her friends into bad situations, and Vishous is one of my absolute favorite book boyfriends, but I don't know how that would go in real life. Would my liver survive?
If I chose from my world, I'd want to choose Daina. She makes sure life stays interesting, and I could raid her closet.
Do you have any advice for aspiring writers?
Keep writing! No matter what happens, just keep putting the words down. Write for yourself first and foremost and the rest will fall into place. Each book you write, every page you edit makes you stronger.
What book do you wish you had written?
Twilight. Other than the financial reasons, being the person who reinvigorated the vampire and brought a whole new generation into the world of PNR is just an amazing accomplishment. Regardless of the criticism, the saga did something special.
Tell us 10 fun facts about yourself!
Yikes, I don't know if I am that fun, lol.
I can swear in five languages. I practice knife throwing. I became a professional actress when I was fourteen, and have been in a movie with Anna Chlumsky. (The actress who played in My Girl.) I rescue and foster cats. Kitten season is always a busy time in my house. I am obsessed with all things Cotton Candy, and one of my life goals is to own a professional cotton candy maker. I love to do Cosplay, and my favorite costume has been Harley Quinn. When the world starts spinning again, I am hoping to do a Vannellope Von Schweetz/Harley mash-up. I'm super excited about my make-up design for that. I love pineapple on pizza.
If you could live in any time period, what would it be and why?
The future. Give me self-cleaning houses, dryers that fold clothes, and hover cars.
What is your favorite genre to read?
Paranormal Romance! I love all fantastical tales, whether it's dark fantasy or Science Fiction, but there is nothing better than curling up with a cup of coffee, a stuffed animal, and having that guaranteed happily ever after.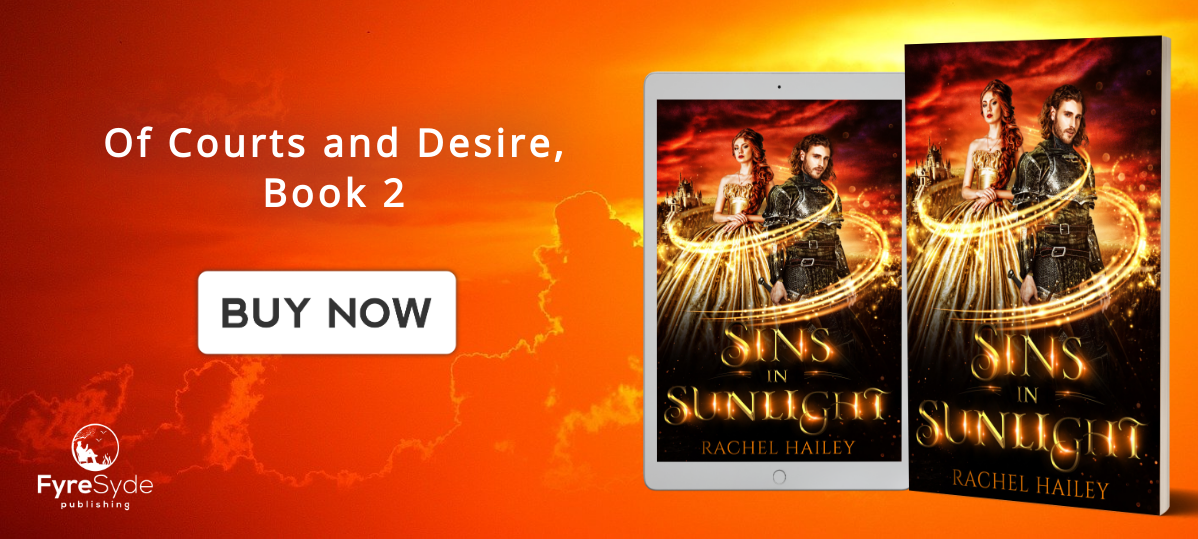 About The Author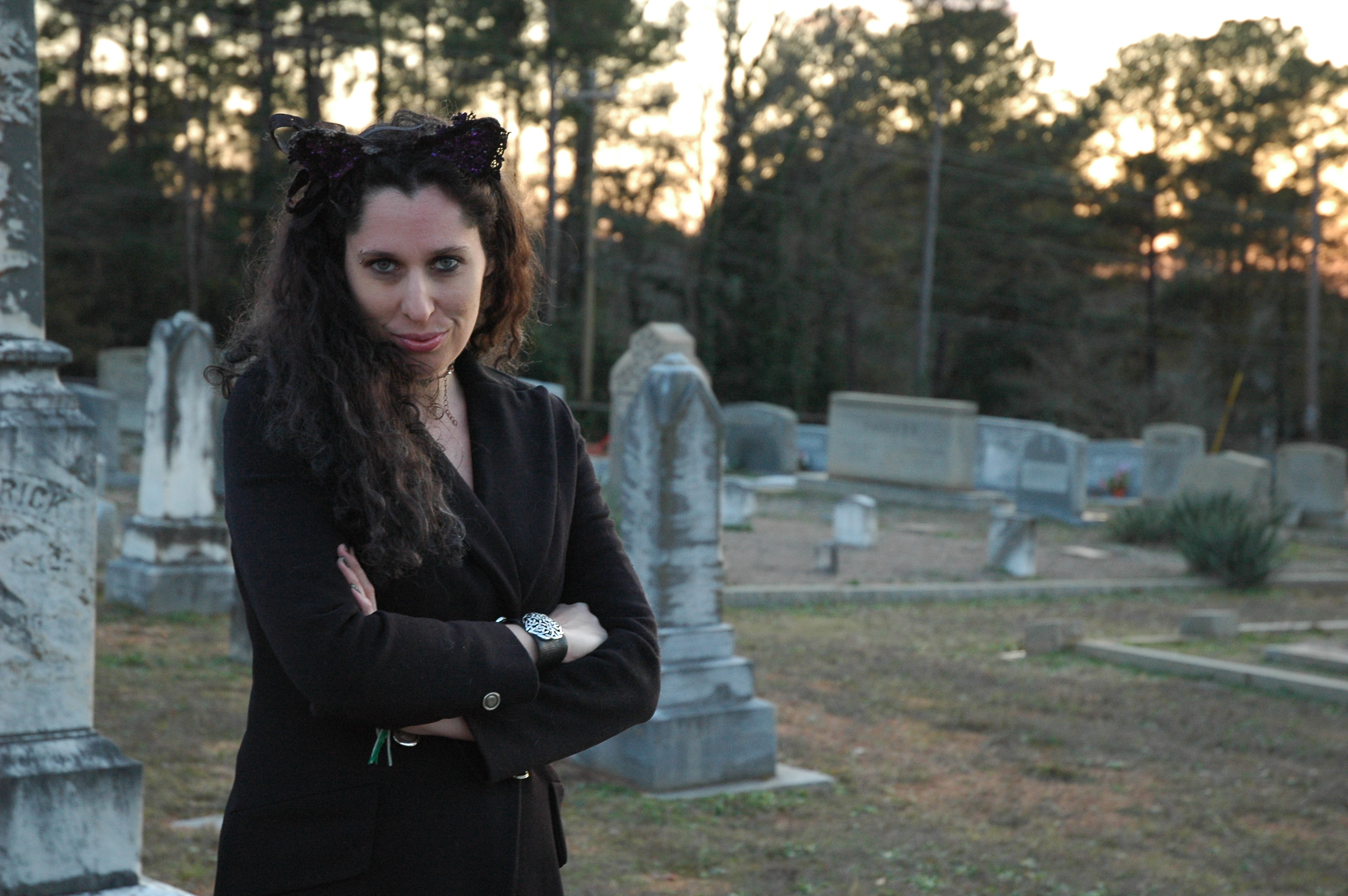 Rachel Hailey was born and raised in the South. She's all about that nerd life and in between writing she's dedicated herself to raising the next generation of nerds.If she's not online or staring at a book she can usually be found at the local game store rolling dice, shuffling cards, or planning her next cosplay.
Her childhood was most prominently shaped by the works of R.L. Stine, Stephen King, Anne Rice and the Brothers Grimm.
Contact Links
Facebook: @rachel.hailey.90
Twitter: @rachelhailey
Purchase Links
Giveaway