Taming Wild Horses by Mila Nicks - Book Tour + Giveaway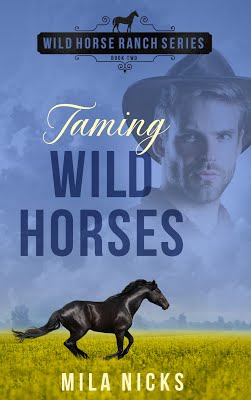 Book 2 of Wild Horse Ranch Series
Contemporary Romance
Date Published: January 29th, 2021
He's ready to be a better man…
Chase Collins started the summer a brooding, broken man. He was content keeping to Wild Horse Ranch, where he could tend to horses and stew in peace. When Samara Grant reentered his life, she changed everything, and now he wants to prove to her—and himself—he can be the good guy he always hoped to be. What he doesn't know is that it's darkest before the dawn…
She's done running from the past…
Only a summer in Lutton, Texas. That's what Samara Grant told herself when she arrived. Now months into living in the small town, she's carved out a life for herself managing her grandma's B&B, riding horses and falling in love for the first real time in her life. After so many years spent running, she wants happiness, but unfortunately her tragic past is back to haunt her…
He's not letting things go that easily…
Reed Ward is supposed to be the guy who has it all. He comes from the most prestigious family in Lutton. He's handsome. He's charming. He always gets the girl—so why is it that he's on the sidelines watching his life go up in smoke? His family's torn apart, his ranch is no longer his, and the woman that's supposed to be his wants his best friend. One things for sure: he's not going down without a fight…

Excerpt
If possible, she looked even more beautiful than the last time he'd seen her, which was only a week ago. She entered the Horseshoe alongside Lea Wilkes, strolling back into his life like she'd never left it. Her curly black hair was free, grazing the tops of her bare shoulders—shoulders he'd kissed intimately many times, among other places. She'd worn one of those spaghetti-strap dresses he liked, the breezy fabric doing little to hide the curves he remembered so well. It was a tangerine-orange color that looked amazing against her dark brown skin.
Shit. Shit. Shit.
How he wanted to stride forward, pull her in for a kiss, and rip that dress right off her—make up for lost time and show her how much he'd missed her. How much he wanted her.
The feral need arose out of nowhere and he had to inhale a rocky breath and remind himself to stay put. He couldn't rush over and bombard her with attention and affection like he wanted to. They were broken up; he'd driven her away enough already.
Reed clapped a hand to his back. "Look who just walked in."
Chase shrugged off Reed's hand and took an overindulgent swig of his beer. It was his first real mouthful of the night; before that point he'd been casually sipping. Samara showing up changed everything. His stomach flipped and flopped over and over again and his palms became sweaty. How did one woman affect him so much?
He didn't need to question it. He knew why. Samara wasn't any other woman; she was the woman and he'd fallen hard for her.
At first it seemed she didn't see him. Lea and she squeezed through the crowd and came out on the other side at the bar counter. Chase watched them in his periphery. They sat on stools and enjoyed a drink over animated chatter. What were they doing here tonight?
Samara had said she wasn't sure when she was coming back. He hadn't expected her to waltz back into his life so soon, so suddenly. His desire to rekindle things was still a large part of him, but a seed of resentment had been planted, had begun to grow…
How could she break things off and then casually walk into the Horseshoe like nothing had happened?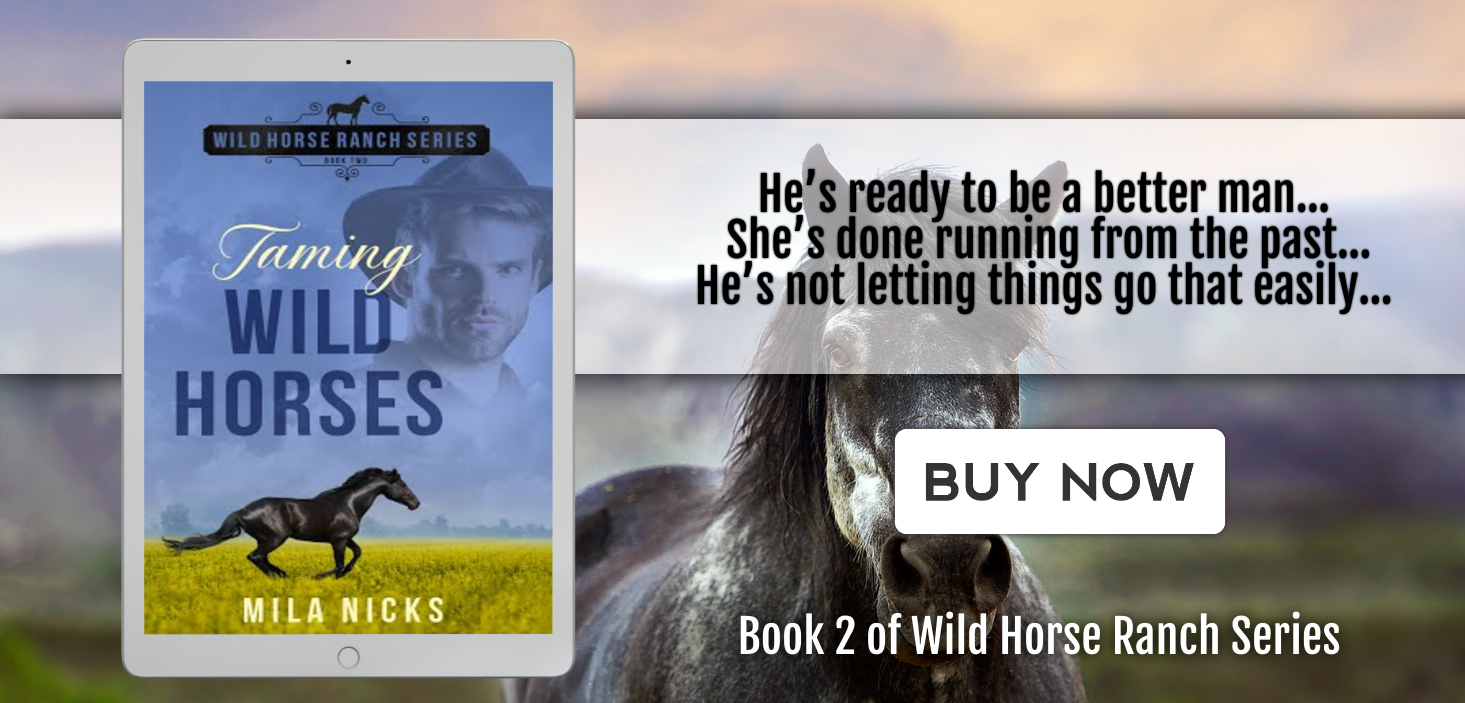 About the Author
Mila Nicks is on a mission to pen heartfelt and entertaining love stories featuring women of color.
When she isn't writing diverse love stories, you can find her globetrotting, sampling new cuisines, and spending quality time with her spunky pet Chihuahua, Zayden.
For more on Mila, including news on upcoming releases and story freebies, check out her website and subscribe to her newsletter: https://www.milanickswrites.com/
Contact Links
Purchase Link
Giveaway
a Rafflecopter giveaway