Author: Callie Bardot
Narrator: Jonathan Tratar
Length: 10 hours 35 minutes
Series: Adrenaline, Book 3
Publisher: Callie Bardot
Released: Aug. 11, 2020
Genre: Romance

A USA Today best-selling book!

After Effie D'Archangel's scholarship gets revoked, she's screwed. Everything she's ever worked for is gone. She can't work more than she already does without falling behind in her classes. With no hope and no plan, she succumbs to a dare to attend a party for billionaires looking for young, sexy sugar babies. Despite being more geek than chic, Effie's desperate to try anything.

Zander's money and world-class skill and daring in outdoor adventures can't shield him from heartbreak. Still bitter from an accident that left him deeply scarred, he accepts a dare to find a sugar baby. When he encounters Effie, she's everything he's not used to - and that intrigues him even more.

Agreeing to fund her tuition is a risk he knows he can handle. But as they grow closer and the truth surfaces, will the sugar baby be worth the risk, after all?

While each book is a stand-alone, the series it more enjoyable if you listen to them in order.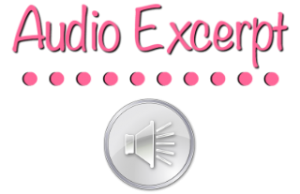 Give me a gritty story, pushing through obstacles, followed by a chance at true love and I'm a happy woman. I fought for love, long and hard, and found it. Along the way, I had a lot of fun, figuring if something exists to be explored, I may as well explore it. How else can you figure out what you like? My books have won awards like Romance Reviews Reader's Choice New Adult Erotic (Blurred Lines) and have landed on the NY Times and USA Today Bestseller's list, as well as #1 Amazon bestseller categories. If I'm not writing, you can find me under the water, scuba diving, or on land, hiking, saving lives as an EMT, or exploring my breathtaking surroundings in the Pacific Northwest, alongside my sexy, firefighting guy.

Making funny voices has always been something I have done, to an almost compulsive level. I would emulate cartoon characters, parents, teachers, politicians, etc. Then focus shifted to martial arts, rock climbing, just other passions and whatnot. In all honesty I feel as though I was lost for a few years. No direction. I then got into the modeling and acting industry. Almost three years as a model/actor, of middling success, before I decided to have a go at being an agent. This move went very very well. Two years later, unfulfilled, I quit my job, bought a mic, and haven't looked back since.


Plugging you into the audio community since 2016.
Sign up as a tour host here.