Middle Grade Mystery
Date Published: 3/9/21
Publisher: Acorn Publishing



The ghost haunting Wisteria Gardens Antiques appears to be a charming and loving mother who can't stand the thought of being separated from her son.

But appearances can be deceiving.

The Ghosties are moved by her expression of devotion, until they discover the truth. Her attachment to the real world has nothing to do with love.

As the teen ghost hunters struggle with the case, Althea's determination to stay threatens their very lives. Will Pekin, Scout, and Amber convince the ghost to move on before it's too late?




Author Interview
1. What would you consider to be your Kryptonite as an author?
I don't outline. I get an idea and start writing and sometimes have no idea where the story should go.

2. If you could tell your younger writing self anything, what would it be?
You have more imagination than you think you do.

3. What book do you feel is under-appreciated?
I think the whole cozy mystery genre. The books are so fun to read, and I'd love to see them made into movies or tv series. How about overrated? Don't have an answer for this one offhand.

4. Favorite childhood memory involving books?
Going to the library. I was obsessed with Walter Farley books: The Black stallion and Island Stallion novels. There were a ton of them.

5. If you could dine with any literary character, who would it be and why?
Amelia Gray from the Graveyard Queen by Amanda Stevens. I like that spooky stuff.

6. What fantastical fictional world would you want to live in (if any) given the chance?
I don't have any preference for fantastical fictional worlds.

7. Did you want to be an author when you grew up?
No. I had no idea I could write. I mean, other than short stories. I wrote a few little things for my nieces and nephews.

8. If you had to describe yourself in three words, what would they be?
Loyal, honest, considerate

9. What is your most unusual writing quirk?
Some of the ways I get story ideas. For my Pekin Dewlap books, the name Pekin Dewlap popped into my head and got my imagination moving. For one book, I started with the first sentence and the last sentence and then formed the story in between those two points.

10. What's one movie you like recommending to others?
Field of Dreams

11. If you could own any animal as a pet, what would it be?
Arabian horse

12. Have you ever met anyone famous?
No. Not a one!

13. What is the first book that made you cry?
I'm not sure, but maybe A Prayer for Owen Meanie.

14. How long, on average, does it take you to write a book?
It's taken anywhere from a few months to several years. Maybe that was because now I'm actually more confident in my writing and trying to get my books read. Early on, I didn't have that motivation.

15. How do you select the names of your characters?
I kind of just come up with them. Sometimes, I've actually looked through a phone book (you remember those??) to see what names appealed to me. I pick names that are easy to say. I've read books where the pronunciation of the character's name isn't obvious and every time I run across that name it takes me out of the story. For example, one series I'm reading has a character named Gladie. Her whole name is Gladys. To me, it's probably supposed to be pronounced "Gladdie," but it reads like there's a long A sound. It doesn't stop me from loving the books, just trips me up when I run across it.

16. What creature do you consider your "spirit animal" to be?
Ha ha. I tell everyone that Vegas is my spirit animal!

17. What are your top 5 favorite movies?
These would go back a ways. Close Encounters of the Third Kind, The Sixth Sense, Field of Dreams, Jane Eyre, Cider House Rules

18. If you were the last person on Earth, what would you do?
Search for a way to survive.

19. What fictional character would you want to be friends with in real life?
Violet Parker from Ann Charles' Deadwood Mystery Series.

20. Do you have any advice for aspiring writers?
Just write. Practice with writing prompts to let your imagination grow.

21. What book do you wish you had written?
The Graveyard Queen Series

22. Tell us 10 fun facts about yourself!
I feel like I'm still on my way up the hill, not down the hill.
I live with an actual "My Cat from Hell" TV star.
I LOVE Vegas.
I'm obsessed with Pai Gow.
My entire book-writing career started with a serendipitous conversation over coffee.
I don't like heights.
I NEVER want to skydive.
I love visiting old cemeteries.
And reading old tombstones.
I used to play polo.

23. If you could live in any time period, what would it be and why?
I like the time period I'm in. There's so much potential.

24. What is your favorite genre to read?
Cozy mysteries.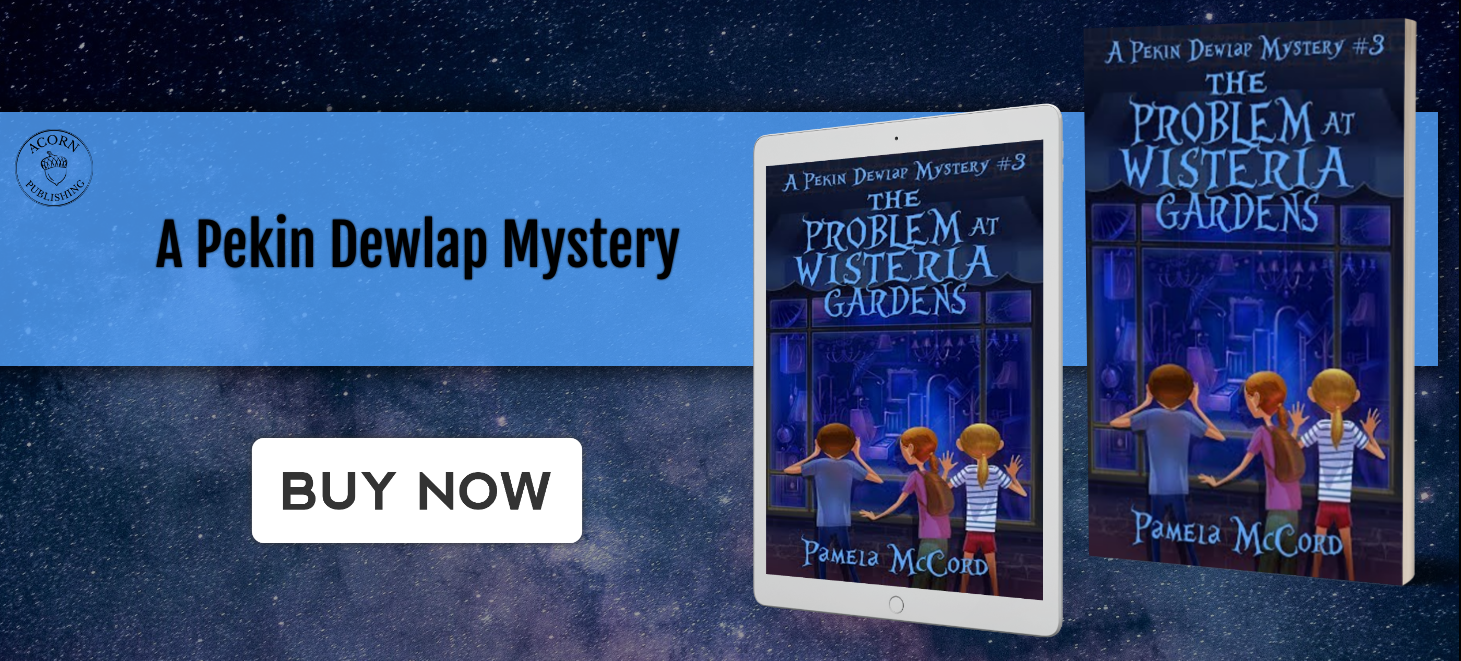 About the Author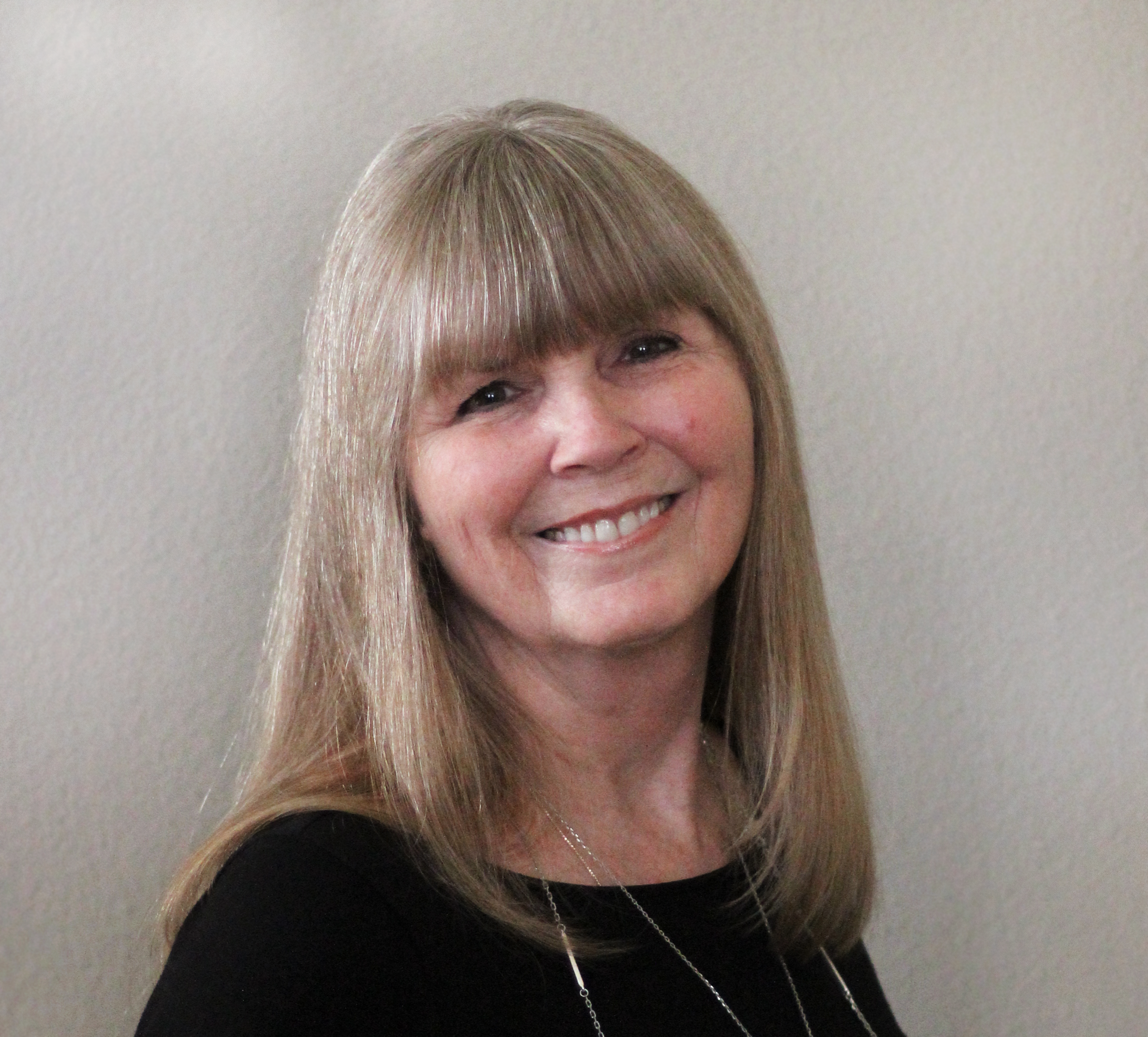 Pam got a late start in writing, but has made up for it with several published novels and at least one more on the way. A serendipitous conversation with a writer friend launched her literary career, and the fact that she might never have had that particular conversation is enough to make her believe that fate played a hand in sending her down her best path. She's lived in Southern California most of her life and is thankful to have a loving family and supportive friends. Spending time at home during the COVID pandemic has advanced both Pam's writing and her relationship with her My Cat From Hell TV star, Allie, who manages to exude just enough affection to make her scary feral ways tolerable.
Contact Links
Purchase Links