Author: Jean M. Grant
Narrators: Caroline Hewitt, Andrew Perkins
Length: 10 hours 32 minutes
Publisher: Jean M. Grant
Released: Mar. 16, 2020
Genre: Women's Fiction

Living is more than mere survival...

Young widow AJ Sinclair has persevered through much heartache. Has she met her match when the Yellowstone supervolcano erupts, leaving her separated from her youngest son and her brother?

Tens of thousands are dead or missing in a swath of massive destruction. She and her nine-year-old autistic son Will embark on a risky road trip from Maine to the epicenter to find her family. She can't lose another loved one.

Along the way, they meet Reid Gregory, who travels his own road to perdition looking for his sister. Drawn together by AJ's fear of driving and Reid's military and local expertise, their journey to Colorado is fraught with the chaotic aftermath of the eruption.

AJ's anxiety and faith in humanity are put to the test as she heals her past, accepts her family's present, and embraces uncertainty as Will and Reid show her a world she had almost forgotten.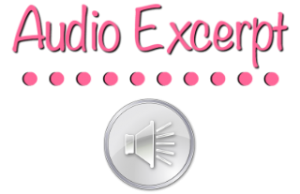 Jean has a penchant for the misunderstood be it sharks, microbes, or people (fictional and real). A scientist by training, she now spends her days as an author and champion for her children. She has five published novels in the genres of historical and contemporary romance, and women's fiction. She also writes for family and travel magazines and websites. When not writing, she enjoys tending to her flower and vegetable gardens, tackling the biggest mountains in New England with her husband, and chilling with her children, while taking snapshots of the world around her and daydreaming about the next story. Find her on
jeanmgrant.com
.

Caroline Hewitt is an actress, audiobook narrator, and adaptor. Caroline has appeared on television in When You See Us, directed by Ava Duvernay, and The I-Land, on Netflix and New Amsterdam, The Blacklist, and FBI: Most Wanted on NBC. She has appeared on Broadway in Junk and The Front Page. Off Broadway and regional credits include: Lazarus (New York Theatre Workshop, The National Theatre London and DeLaMar Theatre Amsterdam), Tamburlaine the Great (Theater for a New Audience), Against The Hillside and Good Results Are Difficult When Indifference Predominates (Ensemble Studio Theater), and plays at Arena Stage, American Conservatory Theater, Alley Theater, Baltimore Centerstage, Studio Theatre, and Portland Stage, among others. She has narrated audiobooks for publishers including Penguin Random House, Hachette, Dreamscape, Blackstone, and Audible. Caroline's adaptation of Howards End will be produced by the Dorset Theater Festival, and was included on the 2020 Kilroys List. Caroline majored in French at Vassar College, and holds an Masters in Fine Arts in Acting from American Conservatory Theater.

Andrew V. Perkins is a Los Angeles-based actor, and singer. He is a graduate of the Meisner Conservatory at Elizabeth Mestnik Acting Studio.
Credits include (North) Hollywood, On The Side, None Like Us, the musical You're A Good Man Charlie Brown, Why Him, Denny's, Realtor.com, the NBC Universal Actor's Showcase, and other various short films.
When he is not on stage or in front of the camera, Andrew is a VIP Studio Tour Guide at Universal Studios; where he has to provide entertainment for guests as they visit the Studio. Andrew also studies improvisation at the Upright Citizen's Brigade.
Jean M. Grant's Top 10 Cool Facts about Yellowstone National Park
Since the impetus to AJ's journey is the eruption of the Yellowstone supervolcano, I thought it would be fun to share some fun facts about Yellowstone! This is where the scientist in me (I have degrees in Biology, Marine Science, and Microbiology & Immunology) comes out! Yellowstone is a scientist's Disneyworld.
How about a few Fun Facts about Yellowstone National Park?
It became the first National Park in 1872. Over 5 million people visit annually.

Yellowstone is a hydrothermal wonderland with over 10,000 hydrothermal features: geysers, hot springs, mudpots, steam vents, and over 500 geysers.

The park is the size of Delaware and Rhode Island combined, covering 2.2 million acres.

Yellowstone is a supervolcano. Two massive magma bodies bubble beneath the park. Let that sink in…

There are over 20 supervolcanoes across the globe.

The park is not all geological wonderland…there are also hundreds of unique bird, fish, and mammal species in this gem in northwest Wyoming. Some signatures: bears (black and brown/Grizzly), bison, and wolves. Because of extensive programs, endangered species now flourish in the park.

Old Faithful has been very faithful, erupting approximately every 90 minutes.

Yellowstone has had 3 [2 of them being "supervolcanic"] caldera-forming eruptions over the past 3 million years (2.1 million, 1.3 million, and 640,000 years ago, respectively). Will it erupt again? Yes. Soon, like tomorrow? Not likely. The last eruption: 174,000 years ago, with 60 smaller ones since.

The VEI scale measures explosivity of volcanoes and runs from 0 to 8. Mount St. Helens' eruption in 1980 was a VEI 5, Vesuvius that buried Pompeii in 79 A.D. was a VEI 6, and the Mazama (created Crater Lake in Oregon) was a 7. In my story, the scientists estimated the Yellowstone eruption to be between 6 and 7. Each step in the scale means an 10x increase in material/ash ejected.

Be safe and read danger signs! To date over 92 people have died in the park, mostly from falling into burning hot springs, off ledges, or tempting fate with a bison.


Plugging you into the audio community since 2016.
Sign up as a tour host here.