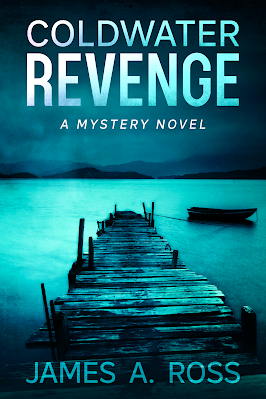 Mystery
Date Published: 4/27/2021
Publisher: Level Best Books (S&S)
COLDWATER REVENGE is the story of two brothers involved with the same woman, and the ensuing crisis when one brother begins to suspect the other of helping her cover up a murder.

Excerpt
Billy Pearce was still alive, though neither he nor his killer knew it. The plunge into the icy darkness of Coldwater Lake brought Billy back to consciousness, but not awareness. His body filled the narrow sleeping bag. Cement blocks at his feet ensured that it found bottom and stayed there. Where his face filled the opening at the top of the bag, strobes of sparkling moonlight made prisms of the bubbles that could well be his last mortal breath. But Billy didn't think about that. His mind was somewhere else. This had happened to him before, a long time ago, and his mind went back there now.
When Billy was thirteen, he'd decided to break into a golf course clubhouse on the far side of Wilson Cove to steal liquor that he'd heard had been left in the basement storeroom over the winter. Temperatures had been unseasonably warm for most of the month. But Billy had decided to chance the walk across the late winter ice, rather than risk being spotted along the
lake road at an hour when boys his age were presumed to be in school.
The frozen ice crackled and popped beneath his feet like a bowl of breakfast cereal. Billy imagined the party he would have with the liquor he was going to steal. And while he busied himself with a short mental list of who he could invite that would not rat him out, the snap, crackle pop went WHOOSH! and he plunged like a clown through a trap door into the freezing lake. In an instant, his heavy winter jacket sponged its weight in brain-numbing ice water, boots filled like pails and the whole soggy weight of it dragged him rapidly toward bottom.
But Billy didn't panic. His egghead family may have thought him deficient because of his constant troubles in school and his indifference to books, but Billy was brighter than they knew, and a childhood of disapproval had made him stoic and unflappable.
As his body drifted toward bottom, Billy methodically removed everything that was weighing him down: jacket, boots, shirt and trousers—everything but underwear. That done, he looked for the halo of light that would mark the spot where his fall had punched a temporary hole in the rotting ice. When he found it, and before his breath could give out or his mind succumb
to the numbing cold, Billy had kicked and clawed his slim, nearly naked body through the hole and onto the ice.
Now, on a starless October night a dozen years later, his mind went back to that time where his body knew what to do and his brain was confident that everything would be all right if he just didn't panic. Inside the sleeping bag, his hands methodically removed a coat that was not really there, kicked off a pair of heavy boots that were not there either and lastly slipped-off the
trousers that were. Then, as his face turned to find the wall of white where memory told him a patch of brighter white would guide him to a hole he must find and climb through if he were to survive, he abruptly ceased to remember, or to think at all. Because this time, Billy Pearce was dead.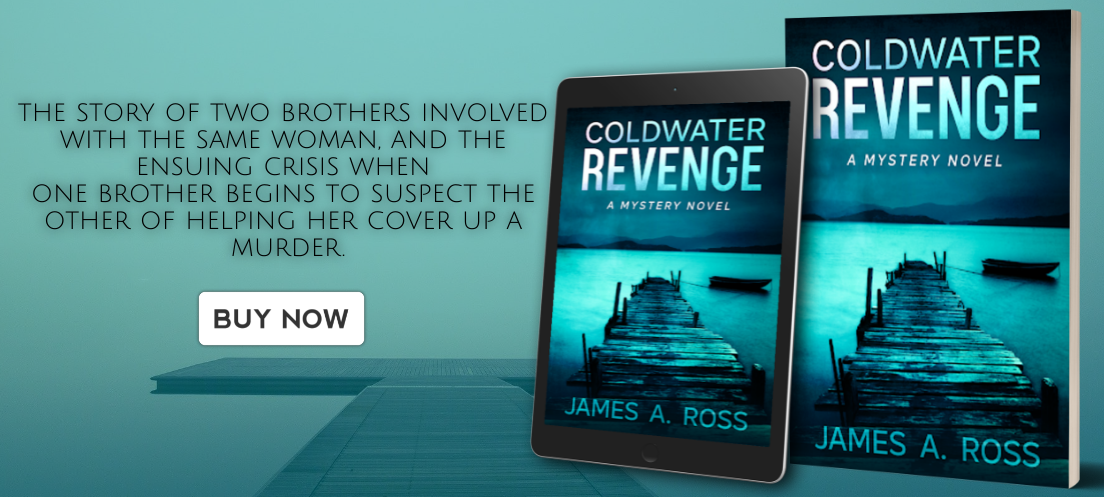 About the Author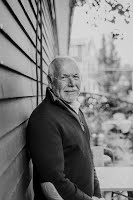 James A. Ross has at various times been a Peace Corps Volunteer, a CBS News Producer in the Congo, a Congressional Staffer and a Wall Street Lawyer. His short fiction has appeared in numerous literary publications and his short story, Aux Secours, was recently nominated for a Pushcart prize.
Contact Links
Purchase Link
Giveaway
a Rafflecopter giveaway