Author: H.J. Ramsay
Narrator: Caroline Holmes
Length: 11 hours 2 minutes
Publisher: Red Rogue Press
Released: January 19, 2021
Genre: Fantasy; YA

Alice's stories of Wonderland did more than raise a few eyebrows - it landed her in an asylum. Now at 15 years of age, she's willing to do anything to leave, which includes agreeing to an experimental procedure. When Alice decides at the last minute not to go through with it, she escapes with the White Rabbit to Wonderland and trades one mad house for another: The court of the Queen of Hearts. Only this time, she is under orders to take out the Queen. When love, scandal, and intrigue begin to muddle her mission, Alice finds herself on the wrong side of the chopping block.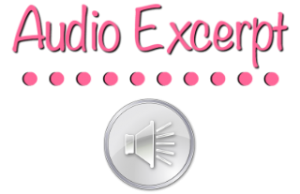 H.J. Ramsay has loved fantasy ever since she was a child. Growing up, she was influenced by movies like Legend, The Dark Crystal, and Labyrinth as well as books and short stories, such as The Collected Works of Brothers Grimm. She is drawn to fantasy with a darker side to its glittery world and the idea that things are never what they seem. She has an MFA in Creative Writing from Antioch University, Los Angeles and teaches writing classes at her local community college. Ever Alice is her first published novel.

Based in Edinburgh, Scotland after spending most of her adult life abroad (France, Botswana, Hong Kong, New Zealand) Caroline Holmes is a retired teacher with a fascination for stories for any age, languages (she speaks five), and learning in general. She is currently working on her sixteenth audiobook and still revels in the whole process. Loving a challenge, she is developing an ever-increasing range of voices to perform wildly different characters and enjoys spending time on research to be sure of interpreting complex non-fiction correctly. She finds good writing in any genre compelling, humour irresistible and collaborating closely with authors wonderfully rewarding.

Q&A with Narrator Caroline Holmes
How did you wind up narrating audiobooks? Was it always your goal or was it something you stumbled into by chance?

'Stumbled' is pretty much the right word. I blame family. My son persuaded me to make a short video (very reluctantly) for a project of his, and when his girlfriend saw it she said "You should narrate audiobooks! I listen to them all the time. You have such a great voice and you sound genuinely interested in what you're saying!" My husband chimed in about my 'good voice' too! Flattered by all this unexpected encouragement, I went online, promptly found Krystle Wascher's free 5 day introductory course on narrating/producing audiobooks, and the rest is history!
Did you find it difficult to "break into" audiobook narration? What skill/tool helped you the most when getting started?

Really easy and unbelievably difficult at the same time! The easy (lucky) part was getting the book: The last task of the course was to submit an audition, and about a week later I got the offer! Wonderful! But now I actually had to produce the goods, which was scary. The biggest problem was creating a suitable recording space. That was a nightmare! I rigged up all sorts of drapes in the attic but it was still far too noisy. Eventually I discovered an ideal spot in my small spare room, in between two opposite floor-to-ceiling bookcases: books turn out to be brilliant for absorbing sound (justifying even the ones I may never read!)
As for the most helpful (actually essential) tool at the start, that would have to be Audacity, the free recording software. It looked a bit daunting at first, but following Krystle's paid content and watching endless other online 'how to' videos I developed a pretty good understanding of how to use it.
What type of training have you undergone?

I recently did a great voice acting course (Zoom sessions and online material) with Sarah Golding on Quirky Voices. It covered really useful things like vocal warm-ups (including hilarious tongue-twisters), breath control, using the body to help create a voice and technical tips on using the software as well as a whole lot of other stuff. I found it very helpful for several aspects of my work on Ever Alice.
How do you manage to avoid burn-out? What do you do to maintain your enthusiasm for narrating?

Actually, burn-out hasn't really been much of a problem compared to loss of fitness and weight gain from staying still for hours! I worried this might force me to give up, but found some strategies to counteract it. I record standing up, use a standing desk and even sometimes use a wobble board while editing. But the most important thing is taking breaks. I divide my day into half-hour blocks, and try to fit something physical (exercise, meal prep, even a short burst of housework!) in between recording and editing sessions. A 25 minute timer on the computer stops me losing track of time and allows five minutes for 'cheating'. And the benefit isn't just physical: when I return to work after even a very short break, I find I'm enjoying myself just that bit more!
On the other hand, if I've had to take a long break of several days, I can get anxious about starting up again. In that case, I do an audition to get me back into the swing. It's fun because it doesn't take up too much time and it's not nearly so important to get right…but something might come of it!
What are your favorite and least favorite parts of narrating an audiobook?

Least favourite at the moment is probably setting up all the files and charts I'll make and use during the project. I get impatient to start, but I know they'll help a lot. It often feels like a waste of time to read a chapter aloud before recording, even though experience shows it truly isn't. Finding mistakes, particularly in the final check, makes me annoyed with myself.
Favourite is sending off chapters to the author as I go along: it gives a sense of achievement and to actually communicate directly with the author is a great feeling. Finding the right voice for a tricky character is brilliant, too. And I'm always happy during the final check if I notice my tongue and throat muscles working away silently along with what I'm hearing: that tells me it sounds right!
What would you say are your strongest narration abilities?

'Inhabiting' the work: trying to see and hear it from the author's point of view. Getting involved with each character, imagining being in their skin and finding their voice. Also, my diction is clear, and I have a wide expressive range which has grown with practice.
What about this title compelled you to audition as narrator?

Alice in Wonderland ending up in an asylum? Of course! When something has never occurred to you, but makes complete sense when you see it, you want to know more. Then you see the book is narrated from two completely different viewpoints, and one of these is the sort of aristocratic villain you love to play… How could I not want to audition?
How closely do you prefer to work with authors?

As closely as possible. It's not my book, it's theirs, and my interpretation must be as close as possible to their original vision and what they were hearing in their mind as they wrote. They need the opportunity to ask for changes during the process so that I can tailor my work accordingly. It's always really helpful.
How did you decide how each character should sound in this title?

Alice and Rosamund were pretty obvious as a rather naïve teenage girl of good family and an older, utterly self-centred and wholly unreasonable queen. Heather gave me some pointers, and then I made my usual 'Character Voices' chart. That's where I go through the text and note all the status, age and physical descriptions as well as any voice indications. These help with decisions about pitch, pace, effort, accent etc. Ralph the White Rabbit is always worried about being late, so his voice had to be hurried. The Duchess had to sound plummy and William the Mad Hatter must splutter. Charles the Dodo and Pluckus the Alligator were an interesting challenge. This was the first time I've ever had such unusual animal characters, and I had a great time actually trying to mimic their face shape and style of movement while speaking. For Chester the Cheshire Cat, probably my favourite voice, I was thinking (of course) about Shere Khan in Jungle Book. A key consideration in any audiobook is making characters who appear together sound recognisably different, so accents are great as long as they are appropriate. In Ever Alice I had the chance to use German, Spanish, Italian and Australian accents as well as ringing the changes with various British 'country' and 'urban' accents. For Marilyn Montague I even had a go at Marilyn Monroe! It was all really good fun.
What type of review comments do you find most constructive?

Ones that give specific detail to help you understand the reviewer's reasoning. Of course, positive reviews make you really happy and encourage you to keep going, but even if a negative review is hurtful, it may provide useful pointers for improvement.
What bits of advice would you give to aspiring audiobook narrators?

There's so much! I love talking about audiobook work, but there's a limit to how much my nearest and dearest can stand! I've learned a lot, both the hard way and with help, and it would be great to think I could pass that on to someone else starting out. I'd be very happy to chat to anyone, and they are welcome to contact me on carmarholmes@gmail.com

Meantime, here are a few general pointers:

Your voice and performance will be right for someone, so keep auditioning even if you don't get any offers at first. I expect at least three times as many rejections as offers (more when I was starting out). None of them are a waste of time. They are all valuable practice, and there's always something to learn.

Get into the habit of reading a text aloud first before starting to

record: you will find where the difficulties lie, you will avoid mistakes that are time-consuming to fix and you will make a better recording.

Listen to your work at a raised volume. I only realised we had a birds' nest in the wall after I sent chapters to an author and she heard cheeping that I should have noticed!

The more you do it the better you will get.
Bonus question: Any funny anecdotes from inside the recording studio?

Not so much inside the studio but outside! My husband likes to listen to music, preferably at a volume that can be heard all over the house. Obviously he can't do this when I'm actually recording, which is quite a lot of the time. One day I went to start work and found a laminated home-made sign hanging from the door handle. One side was printed on scarlet paper, and proclaimed 'ON AIR'. The other side, on bright green, said 'NOT ACTUALLY RECORDING AT THE MOMENT BUT PROBABLY STILL UNAVAILABLE FOR USEFUL WORK SUCH AS IRONING CLEANING AND COOKING' "How true!" I said, and carried on. I'm still using the sign and it still makes me chuckle.



Plugging you into the audio community since 2016.
Sign up as a tour host here.