#1 Amazon International Bestseller
Author: Art Rios
Narrator: Art Rios
Length: 3 hours 6 minutes
Publisher: Rios Talks Inc.
Released: Nov. 30, 2020
Genre: Self-Development
Has life Gotten Less Exciting? Too much Work and Way Less Fun? UnwInd, Relax, Take a Load Off. Let's talk....

When, where, why, and how did life stop being exciting and straightforward? We've taken on so much stress and worry. All the time. But why? For what?

In the first book in the Let's Talk series, bon vivant Art Rios talks about how to make life exciting, easier, exceptional, and filled with pleasures - right now. It's straight talk about modern times. Simple ways to unwind and enjoy life. Let's Talk is about anything and everything. From happy hour to self-realization. From pursuing pleasures to pandemics to decluttering your life. From gratitude and kindness to lazy Sundays.

Whether you're 18 or 80, it's never too late to make the most of your life. Join Art and start talking about how to make your life an all-out blast, today.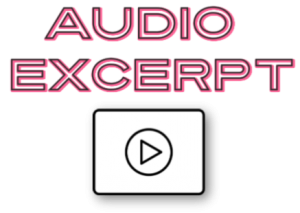 Tell us about the process of turning your book into an audiobook. It was great fun, as it felt much more conversational than writing, and I'm all about talking! I also enjoyed the actual production process, very educational. But in short, it all felt very natural.

Do you believe certain types of writing translate better into audiobook format? Yes, I do, in the self-help real, because it lends much more credibility to the author, assuming the author narrates the audiobook.

Was a possible audiobook recording something you were conscious of while writing? Without a doubt.

How did you select your narrator? I always knew it would be me, as I wanted it to be a conversation with the listener/reader.

How closely did you work with your narrator before and during the recording process? Very close, it was me!

Did you give them any pronunciation tips or special insight into the characters? No, as it was in my own voice and head.

Were there any real life inspirations behind your writing? Yes, no doubt, but way to many to mention!!!

How do you manage to avoid burn-out? What do you do to maintain your enthusiasm for writing? Because life is inspiring, daily happenings, and daily conversations with good people, motivate me every single day.

Are you an audiobook listener? What about the audiobook format appeals to you? Yes, I find it's great on cars and planes, and sometimes just lying on the grass!

Is there a particular part of this story that you feel is more resonating in the audiobook performance than in the book format? Actually, the whole thing, again, because I found the audiobook to come across as extremely conversational.

If you had the power to time travel, would you use it? If yes, when and where would you go? I would love to meet Jesus, and after that, to my hometown when my grandparents were young.

If this title were being made into a TV series or movie, who would you cast to play the primary roles? I guess i'd have to be me!

What do you say to those who view listening to audiobooks as "cheating" or as inferior to "real reading"? Different strokes for different folks; live and let live.

How did you celebrate after finishing this novel? I opened an incredible bottle of champagne!

What gets you out of a writing slump? What about a reading slump? I've never been in either.

In your opinion, what are the pros and cons of writing a stand-alone novel vs. writing a series? Pros-in a series, you know you can leave gas in the tank, and not overwhelm the reader. Con-in a series, keeping the reader interested and motivated.

Have any of your characters ever appeared in your dreams? Yes.

What's your favorite:

Food Spanish food

Song The Impossible Dream

Book The Old Man & The Sea

Television show The West Wing

Movie The Godfather

Band Billy Joel

Sports team

City Toss Up: Chicago or San Juan

Are any of those things referenced in appearance in your work? Yes

What bits of advice would you give to aspiring authors? Read and write everyday!

Do you have any tips for authors going through the process of turning their books into audiobooks? Just do it! You owe it to your readers to have a different voice tell the story, beyond the one in the mind.

What's next for you? To write and record as many books as my readers want me to.

Art Rios is a trial lawyer by profession, a student of humanity by choice, and a friend to all by nature. A connoisseur of good old-fashioned gab, he advocates for the revival of genuine conversation as a way to connect with others, expand our minds, improve our world, and get more enjoyment and satisfaction from life. Art strongly believes that whether you're 18 or 80, it's never too late to make the most of your life. Born in San Juan, Puerto Rico, Art currently resides in St. Petersburg, Florida. He has a BA in Business Administration from Eckerd College and earned his law degree from Stetson University. Art's law practice is focused on litigating immigration law cases in federal courts. He is also a national speaker and author on immigration issues and teaches law at Stetson University. Art divides his time between his law practice and writing and speaking about Let's Talk topics. Above all, Art loves spending time (and happy hour) with his family—including his wife, Sharon, and two daughters, Maria and Alondra. Art admits that he's a better talker than writer, which is why he enjoys the webinars, gatherings, and retreats he offers to further discuss Let's Talk topics. Art is currently working on the next book in the Let's Talk series. Strike up a conversation with Art online at www.RiosTalks.com.

Plugging you into the audio community since 2016.
Sign up as a tour host here.