Author: Jill Brashear
Narrator: Emma Wilder
Length: 8 hours 38 minutes
Publisher: Jill Brashear
Released: February 1, 2021
Genre: Romantic Comedy

My book boyfriends go with me everywhere. I prefer them tall, dark and handsome, but I don't discriminate. They sweep me off my feet and are always there when I need them—in my purse, in my car, and even in my bathtub.

Book boyfriends may not be real, but at least they won't break my heart… or get another girl pregnant.

I don't do relationships. I get one whiff and run in the opposite direction. It took me seven years to mend my broken heart, and I'm not about to hand it over again.

That's why I can't fall for Beckett. With his Clark Kent glasses and brooding stare, he's a superhero in disguise. And his superpower? Melting panties with a single glance.

The problem is, Beckett wants to win my heart. His genius mind and washboard abs are a tempting combination, but I'll never fall in love again.

Even though I want Beckett between the sheets, I plan to keep my boyfriends between the pages, where I can close the book when things get ugly and a happy ending is guaranteed. My heart is sure it wants nothing to do with Beckett. Now if only I could get him off my mind…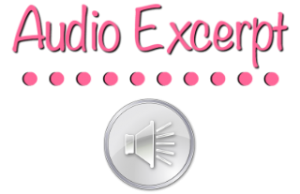 Jill Brashear's love of books began with a way-too-early reading of a steamy western romance her Great-Aunt Thelma left lying around the house. Her romance novels are both sweet and steamy, like Hallmark with a side of smut. She can't imagine a world without book boyfriends and dirty martinis (blue cheese olives, please).


https://open.spotify.com/playlist/7B1HtudhrFt1hw7HvN802K?si=aKLd-fJETDWvnl1kkGXxMA


Plugging you into the audio community since 2016.
Sign up as a tour host here.