Date Published: 3/26/21
Publisher: Acorn Publishing
Following a global pandemic, which has either killed or weakened most of the male population, women now dominate all aspects of life.
Dr. Morgan Digby, married to a man rendered bedbound from his bout with manflu a decade prior, is working tirelessly on a vaccine, yet obstacles keep springing up in her path.
When she meets a handsome neighbor who has never been exposed to the deadly virus, things become…complicated. There's something between them, but he can't leave his home.
Morgan's struggle to remain faithful to her ailing husband isn't her only battle. Someone has been one step ahead of her, countering her every move. Will she find a vaccine before it's too late to protect those she loves?

My Review
Manflu is a book that feels very relevant to today's time, although it's much, much different. While it does involve a pandemic, only men are affected by the virus in a way that basically puts them out of commission...for pretty much the rest of their lives. And while the thought of something called Manflu might seem silly, the disease in this book is extremely debilitating and awful.
The story follows Dr. Morgan, a woman married to a man affected by Manflu. She's a scientist working to create a vaccine that will help men get back out into the world without worrying about dying from such a terrible disease.
Unfortunately for Morgan, there's corruption, lies, secrets, and sabotage abound. It seems like some women aren't happy with the idea of a vaccine, and they'll stop at nothing to keep the world free of men.
Add in a one-night stand with a much younger man and a surprise pregnancy, and Morgan is seemingly in over her head. Will she succeed in her goals to create a vaccine, or will the sabotage prove to me too much?
I rather enjoyed this story. It's definitely tense at times, and it makes you wonder just what a world without capable, able-bodied men would really be like.
I liked Morgan. She was determined and laser-focused. She cherished her husband, and all she wanted was a world where he could live his life as normally as possible again. And even though she had a one-night stand with his permission and got pregnant, they both were able to come to terms with it and find a way to make it work.
I also liked Gena and her partner Pam. They seemed like good people. Even Gavin surprised me. The one person I had high hopes for, but who ended up disappointing me, was Nate.
The story is fast-paced and exciting, and fans of thrillers will definitely want to check this one out.
4.5 stars!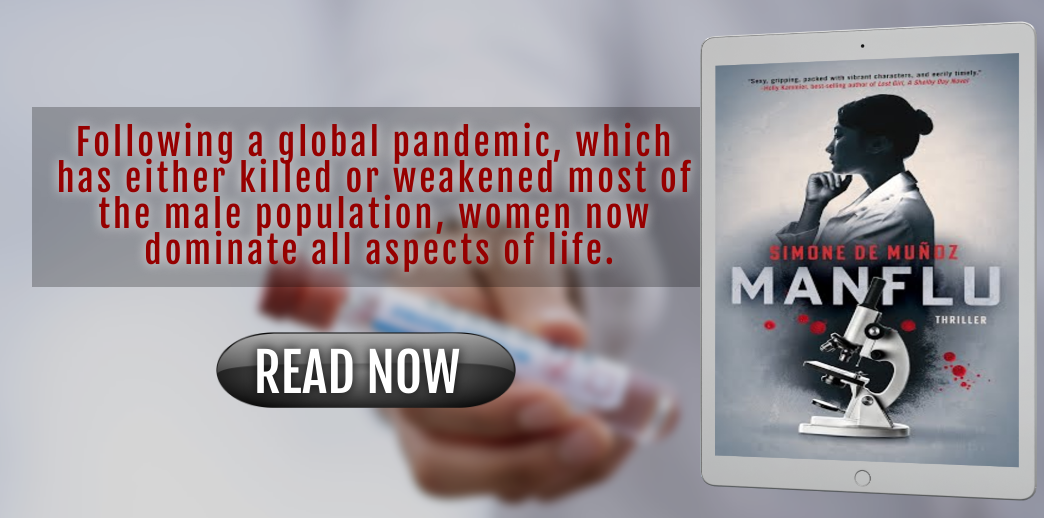 About the Author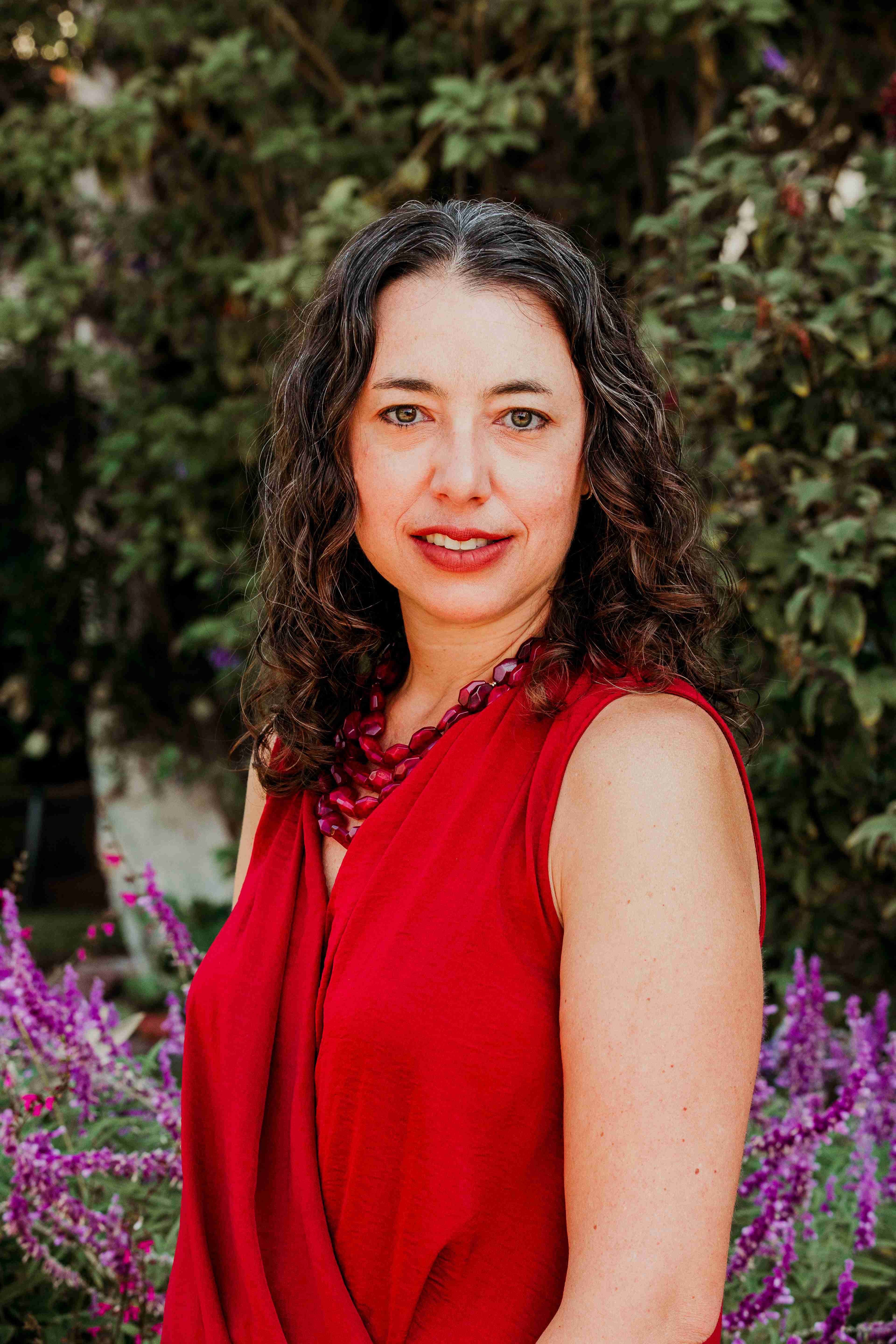 Simone de Muñoz writes dystopian, or perhaps utopian, fiction, depending on your perspective, where women drive the story and sometimes even run the world. She holds a master's degree in public policy from UC Berkeley and a bachelor's degree in economics from MIT, which she uses in her day job as a data analyst at a nonprofit. Based in Silicon Valley, she lives with her patient husband, their two young sons, and a grumpy dog named Fish. Manflu is her debut novel.
Contact Links
Purchase Links
Giveaway