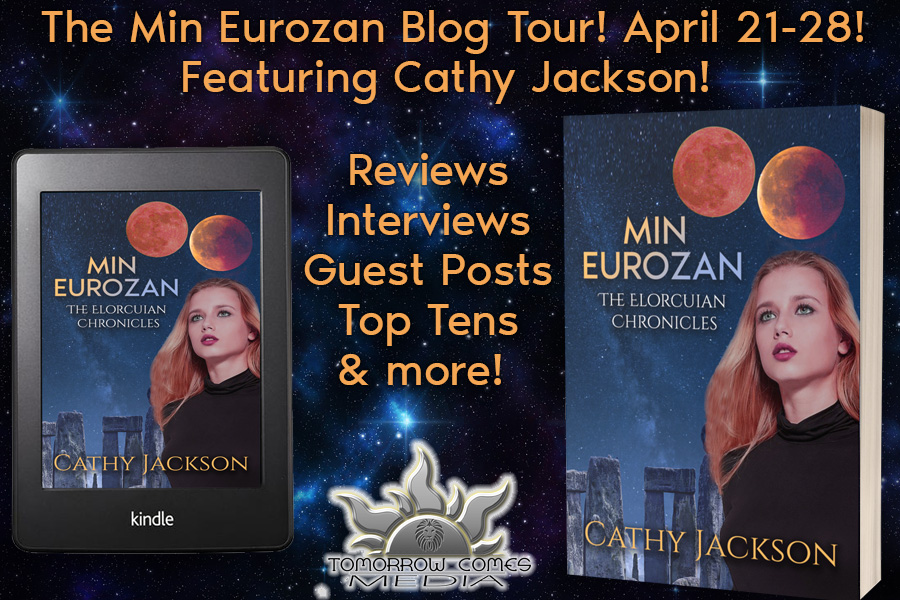 Welcome to a blog tour celebrating Min Eurozan, the new novel from Cathy Jackson that begins The Elorcuian Chronicles, an enthralling new romance series with science fiction elements! The blog tour runs from April 21-28 and includes a number of activities, ranging from guest posts to reviews, interviews, and top tens lists!
Discover a great new series by a fantastic author, and explore Min Eurozan, the first book of the Elorcuian Chronicles!
---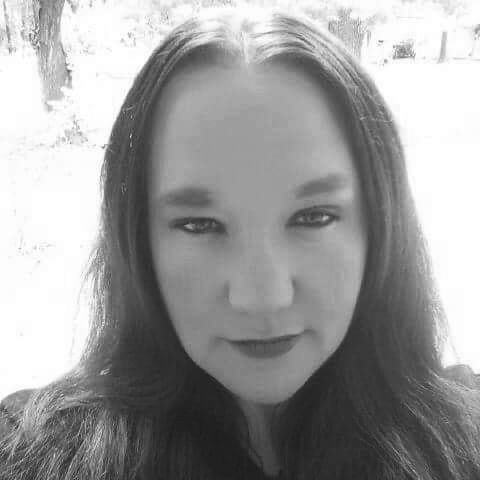 About the author: Cathy Jackson is a Midwestern Christian mother of two twenty-somethings and two teenagers. Reading is a passion of hers, but she adores writing. Some of the best people have been placed in her life to help her publish her books. They are a blessing and mean more to her than they will ever know. She loves writing scenes that uplift and encourage along with making one feel the experience. She wants readers to finish the books feeling hope, love, and happiness. To date, the books she has published are Inspirational (Christian) Romances but they have a Contemporary Romance feel.
---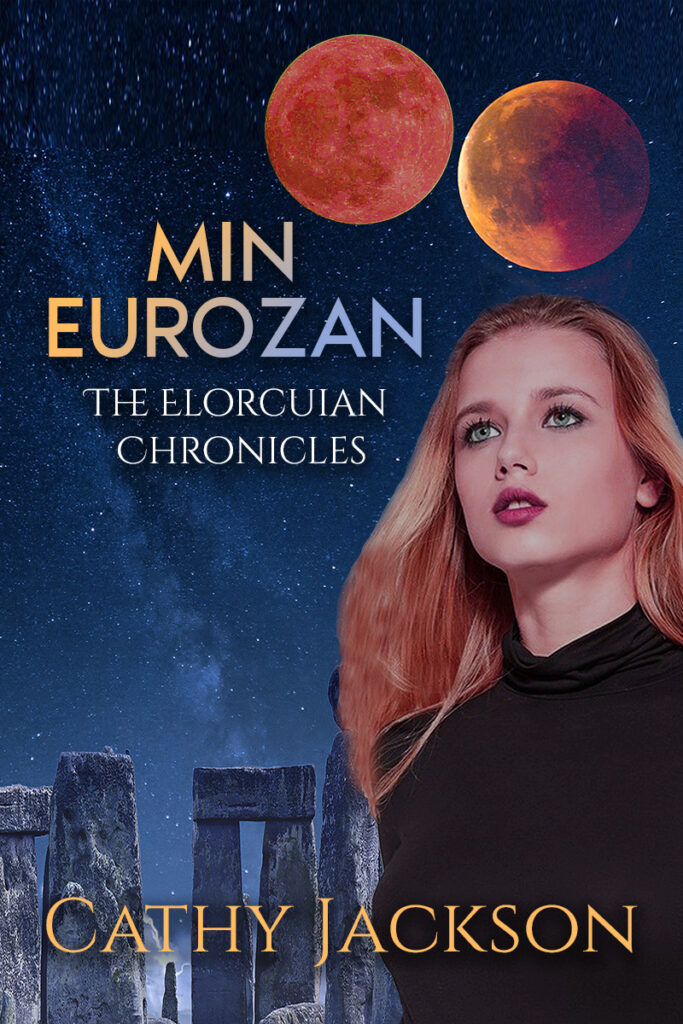 Book Synopsis Min Eurozan:
I am no longer on Earth, nor any other place I know.
I have scant memory of how or why I came to be here.
Time continues to ebb and flow with my memories and the strange, seductive men who inhabit them.
The only constant is Love.
One owns my Body, he equally possesses and protects me.
One holds my Heart, wanting me as his friend and lover.
One challenges my Mind, he's captured me with his patient intellect.
One completes my Soul, our love is the deepest and most pure.
One heats my Blood, bringing with him fire and need.
I love them all, and I love them as One.

Guest Post
Behind the Novel: The Inspiration for Min Eurozan
Ask a hundred writers what the inspiration was behind the novel they wrote, and you will get a hundred answers. A song, a tree, a sermon, a workout video, or any ordinary thing might inspire a new novel. Every writer is inspired by something that sparks the imagination and help create a new book. Characters we know in real-life or imagination brings those who exist only in our stories a realness we can understand and empathize. Places we've been or we think would be cool to visit, create the setting for the characters and help us in picturing where the story is set. Situations, either real or made-up, take our characters through the setting and bring them to where we want them to be at the end of the book.

Min Eurozan is a blending of many ideas I've seen or heard in my own life. I've always loved Doctor Who, and the idea one person could be more than one person has always intrigued. With the release of Outlander and the Disney movie, Brave, the idea of stone circles and the power they exude fascinated. The idea the principal character has no memory or impression of where they were or why they were there is one I resonate and adds to the mystery of the entire story.
To date, love is the major theme in the stories I've published. Hope and faith follow as close seconds. As I love writing (and reading) romances, I love imparting and feeling the love the characters to have for one another.
Judin Lirie begins the story with us in Min Eurozan, but soon we are introduced to her mates. Not one, but four, and then five, of her true loves. They are dedicated only to her in all they say and do. Her thoughts are only for them, and their love. I'd never written, but had read, plenty of reverse harems and wanted to try my hand at writing one. I knew Judin would be the first with possibly two men. But when another two iterations of the same man appeared, but willing to go wherever the characters lead. I have found if I put away my ideas of what I want for the story, a truly beautiful something comes from the flow.

I'm glad I wrote the manuscript for Min Eurozan, and didn't stifle the creativity surrounding the characters, plots, and settings. In allowing everything to happen naturally, I wrote a beautiful and hefty manuscript in five months. I love Judin, Thomael, Kinim, Jaad, Jerren, Roenn, and the family they created. I adored traveling with them and interacting with everything and everyone around them. I lived with them in spirit and came along on their journey to a magnificent ending.
Author Links:
Twitter: @AuthorCJackson
Facebook: @AuthorCJackson
Instagram: @AuthorCJackson
---
Tour Schedule and Activities
4/21 Writer Groupie www.writergroupie.net Top Ten List
4/21 The Book Junkie Reads https://thebookjunkiereadspromos.blogspot.com Top Ten List
4/22 Sapphyria's Books https://saphsbooks.blogspot.com/ Guest Post
4/23 Elizabeth Delana Rosa http://elizabethdrosa.wordpress.com Author Interview
4/24 Horror Tree https://www.horrortree.com Guest Post
4/25 The Seventh Star Blog www.theseventhstarblog.com Interview
4/26 Literary Underworld http://www.literaryunderworld.com Guest Post
4/27 Jazzy Book Reviews https://www.jazzybookreviews.com/ Guest Post
4/28 Books to Curl Up With https://bookstocurlupwiith.blogspot.com/ Review
---
Links for Min Eurozan:
eBook Links
Kindle Version: https://www.amazon.com/Min-Eurozan-Elorcuian-Chronicles-Book-ebook/dp/B08VWPKNYX/
Nook Link: https://www.barnesandnoble.com/w/min-eurozan-cathy-jackson/1138802489?ean=2940162218807
Print Links for Min Eurozan :
Amazon: https://www.amazon.com/Min-Eurozan-Cathy-Jackson/dp/1736278193/
Barnes and Noble Link: https://www.barnesandnoble.com/w/min-eurozan-cathy-jackson/1138802489?ean=9781736278192