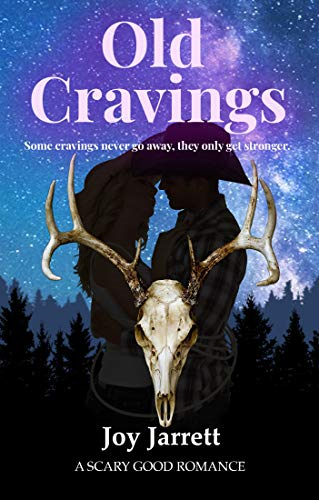 Paranormal Romance
Date Published: April 1, 2021
Publisher: Literary Wanderlust
Veterinarian Piper is pragmatic enough to know her marriage wasn't working, which is why she left Dylan a year ago and pretends it hasn't hurt like hell every day since. Then Dylan calls out of the blue and tells her to come right away for an animal emergency. Piper arrives on the ranch that used to be her home to find her horse savagely killed. She can't fathom what could have done it. One thing, however, is obvious. Piper still loves Dylan.
Dylan isn't over Piper, not by a long shot. After her horse was ripped apart by something he's pretty sure wasn't a bear, it feels so good to hold Piper in his arms again. If only they could find a way to undo the mess that drove them apart.
An epic blizzard hits, trapping Piper and Dylan on the ranch for what just might be their one chance at reuniting. But as things get a whole lot scarier, it's clear something evil has brought them together.
Hunted by the supernatural, they must fight for their lives, but can they also fight for their love?

Author Interview
1. Did you want to be an author when you grew up? I always wanted to be an author. I remember sitting on the floor with paper and crayons and creating my first story when I was about four. At eleven, I wrote The Farm Girl. There were horses and slumber parties and secret tunnels. Naturally, I illustrated it as well. In college I took a couple of creative writing classes before real life got in the way. I'm so happy I returned to it after my second daughter was born, because I'm not a happy camper if I'm not writing.
2. If you could dine with any literary character, who would it be and why? I'd love to dine with Jamie Fraser from the Outlander series. I love how Jamie Fraser is brave, smart, loyal, and a natural leader. At the same time, he knows when he needs the help of other people and isn't afraid to be vulnerable. Plus, he's really hot!
3. What is the first book that made you cry? Some children's books that absolutely destroyed me were Where the Red Fern Grows, A Dog Called Kitty (Seriously, why? Just why?) and Island of the Blue Dolphins. After my class had to read Where the Red Fern Grows, our sadistic teacher made us watch the movie. Everyone was bawling! Every single kid. Of those three books, Island of the Blue Dolphins has remained a favorite. When I was younger, I hated any book that made me cry, but as I've gotten older, I understand how cathartic they can be.
4. How long, on average, does it take you to write a book? I'm a person who writes in bursts, so I love NaNoWriMo. I'll write most of a book in November, write a little over the holidays, and wrap it up by beginning of February. February is then my month of despair realizing 1) just how many cookies I ate over the holidays and that the result of that isn't going away anytime soon and 2) what a mess I've made of my book. Then I spend the next few months cleaning it up. So two to three months for a first draft and another two to three months of editing. Then, there are those books I think every writer has that you work at off and on for years. I've got one of those, and it's been torturing me for over ten years now. I'm still convinced I'll finish it and it will be great—and then I sit down to work on it again and a February-like despair instantly overwhelms me.
5. What's one movie you like recommending to others? Oh man, my favorite movie is The Goonies. It encapsulates my idea of a fun story. Suspense, comedy, adventure and wish fulfilment wrapped up in the themes of friendship and home.
6. How do you select the names of your characters? Naming my characters feels almost as important as naming my own kids! I'm really into name meanings. Sometimes I'll search for names by a meaning I think defines my character. I also love to look up the most popular names from the year my character was born and see what catches my eye. I check the meaning, and sometimes it feels like kismet. That's the one! I can't imagine that character with any other name.
7. What book do you wish you had written? I wish I'd written Harry Potter. That series provided the most magical reading experience of my life. As a writer, I can't imagine a more satisfying experience than creating a world for readers that becomes part of the fabric of culture. Very few books or movies are that huge. Harry Potter, Star Wars, Lord of the Rings, the Marvel Universe and a few others reach that level of actually creating culture. Who wouldn't want to have written something like that?
8. What creature do you consider your "spirit animal" to be? When I was young, my family lived near San Diego and made a few trips to Sea World. I now know how tragic it is to have killer whales in captivity, but at that age, they made a huge impact on me. I'm fascinated by their intelligence and playfulness, and also, like humans, their ability to be both cruel and empathetic. They have their own cultures and dialects of language, and all evidence points to them being capable of complex and meaningful relationships. There's something so awe-inspiring about an apex predator with a territory that encompasses the entire world's oceans. They're a favorite animal of mine. But I say they're my spirit animal because I've had so many dreams over the years of either swimming with orcas, or actually being one myself and whenever I do, I wake up feeling insanely happy.
9. If you could live in any time period, what would it be and why? Ooo, when I was a kid and thinking up wishes, I always picked time travel first. I still get angry it's not possible. I'm going to amend this question to if I could visit any time period. Honestly, with modern medicine, technology, and making some strides in equality, I don't think I'd want to live in any other time than now. However, I'd love to visit Europe during the Renaissance. The book I've been writing that's been torturing me for years has many scenes in the Elizabethan era. I love the book The Time Traveller's Guide to Elizabethan England by Ian Mortimer, and it captured my imagination. I've lived in England and Scotland and traveled around the UK quite a bit. I love visiting castles and manor homes. I always wish I could step back in time and see these places how they were in the 1400's or 1500's. I was also blown away by a trip to Venice and my realization of just how powerful a place it was in Europe during that time. There's such a juxtaposition in the Renaissance of the most incredible artwork and emerging science and beauty in architecture and clothing, etc. and then wars and plagues and mindless superstition. It's fascinating. We owe so much to those out-of-the box thinkers from that time.
10. Do you have any advice for aspiring writers? Oh, I always love reading these bits of advice from authors. I read them with the same kind of hopeful ardor that I read diet reviews. Come on, where's my magic bullet to find success? Of course, there isn't one. Here's my piece of advice for what it's worth. Write for the joy of it. I think all of us dream about that big publication contract, hitting the NYT bestseller list, and having our book optioned for movies. Unfortunately, that's just not the reality for most of us. If that dream (which it's fine to dream big) is the ONLY reason why you're writing, you're bound to be miserable. Find your why in writing and remind yourself what it is. Your why could be that creating itself makes you happy. You could put your work in a drawer and just knowing you created this entire world is enough to satisfy you. Or maybe, like me, you just want to know some people have read and enjoyed your book. I've discussed some philosophical questions with writer friends that went something like this. If someone would buy your book for a million dollars and keep it to themselves, would that make you happy? What if you had a million happy readers, but you never made a cent from your books? What if you only ever had a handful of readers, made a tiny bit of money, but the critics raved over your books and it won awards? Are you writing for money, fans, or validation? So much of that is out of your control. But if you're writing for the joy of it, you've found success no matter what. If you're not, your writing's going to be terrible anyway. Writing is a creative art that should feed your soul. So that's my advice. Keep the joy in your writing and do it for you or else none of it matters.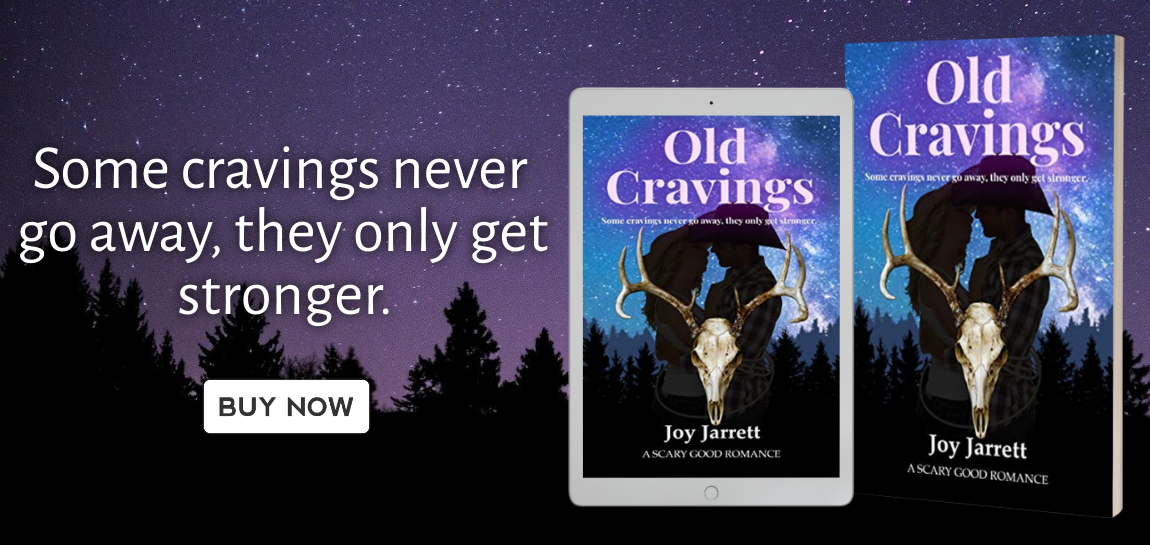 About the Author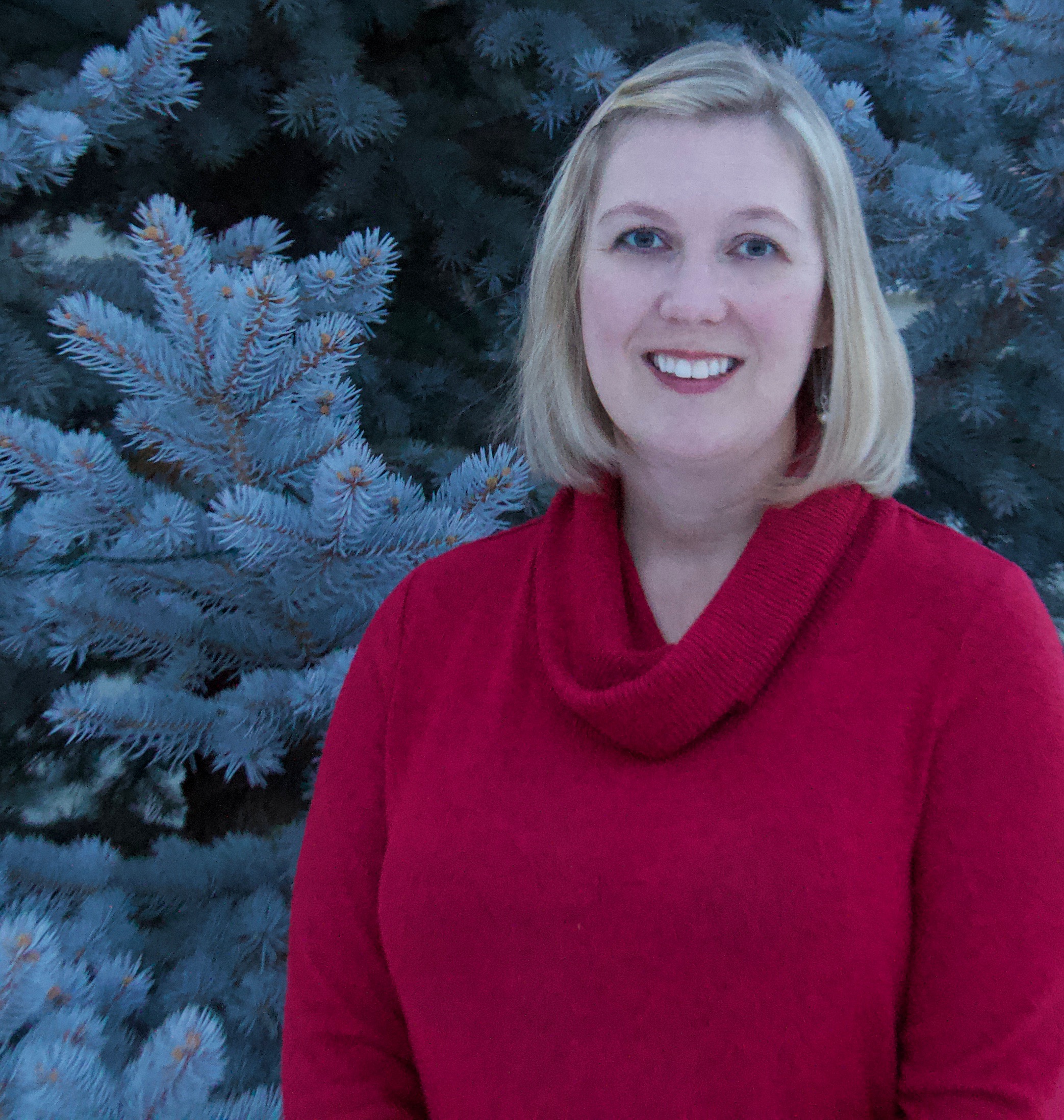 Joy enjoys imagining something creepy in every situation, starting with a fourth-grade theater production when she became convinced a monster lived under the stage. She might not let different foods touch on her plate, but she's fearless when it comes to mixing love stories and horror in her scary good romances. Joy is currently a school librarian, but has worked in a pet store, a safari park, and vet hospitals and holds a Zoology degree. Animals always feature in her writing. On a good day, her two cats and two pugs make room on the couch for Joy and her family. They live outside Denver, where Joy experiences frequent shaming that she's never gone skiing in her life. She enjoys reading, traveling, board games, and going with her English husband to explore castles in Britain, where she finds plenty of romantic, spooky inspiration.
Contact Links
Purchase Links
Amazon:
Giveaway