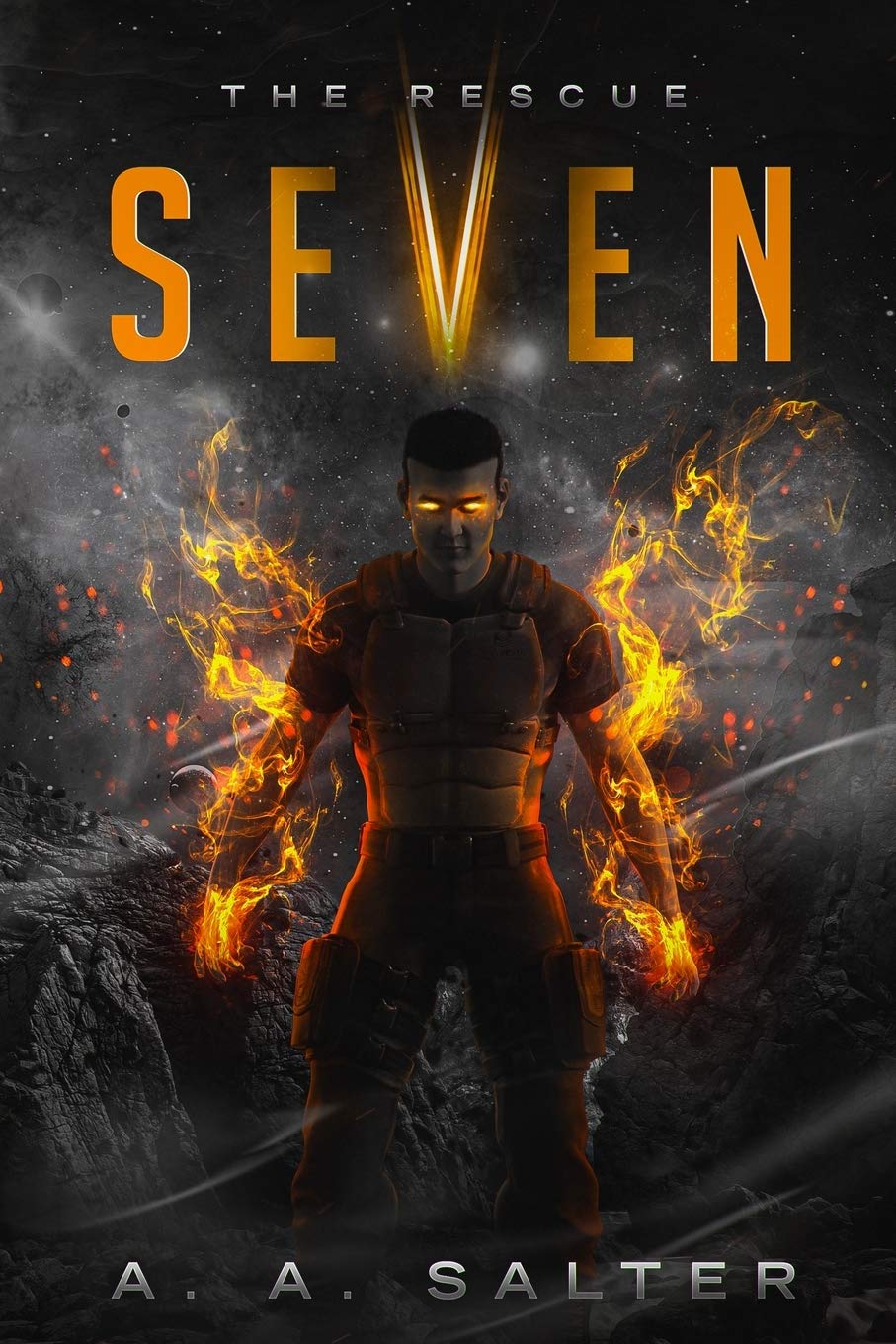 Young Adult Sci-Fi
Date Published: September 30, 2020
Publisher: MindStir Media
A childhood in isolation is an awful childhood, what's worse? One in a test laboratory as a guinea pig. Thousands of years after humans left earth and relocated to a neighboring solar system this story follows the emotional and physical journey a small band of teenage brothers will take to set free the family they never knew they had. Escaping from a testing site they set in motion a journey that will use all of their brains, their brawn, and awakened powers they never knew they had.
Praise for Seven: The Rescue
"A. A. Salter's debut novel, Seven: The Rescue, is a fast-moving sci-fi adventure dropping the reader right in the middle of the action. You're front and center as a band of six teenaged brothers, each with unique powers and abilities, discover there's a seventh and resolve to rescue him from ruthless corporate controllers bent on exploiting his gifts. With hints of X-Men and Guardians of the Galaxy, Seven delivers it all with video-game-style intensity."
--J.J. Hebert, #1 Amazon Bestselling Author

Excerpt
I couldn't see. The blindfold was cutting in tight on my face. Th e gag was so tight it choked me. I had to calm down, slow my breathing. I could feel the blood running thick down the front of my face. My head was spinning.
I wanted to throw up, but I knew I couldn't. With this gag in my mouth, I could choke. I strained my ears, trying to hear anything familiar. Oh no, I was slipping out— come on, keep your eyes open.
I open my eyes, squinting in the bright sun. I feel the thick grass under my back. "Come on, boy, these fish won't catch themselves,"
I jump up and run after Teacher.
Being six years old, I walk fast to keep pace with Teacher's long stride. Today is patience training, and Teacher loves going fi shing for patience training. It beats sitting by the big oak tree in the front yard, not moving or talking for hours.
We had only just cast our lines in the pond in front of our house when the first bite hit my line. Th is feels like a big fish, and it's rare for me to catch big fi sh. I rarely catch any fish at all, come to think of it. Reeling it in, I can see it is a huge fish, bigger than anything I have seen even Teacher catch—and we fish a lot.
I see him running down the bank towards me, after noticing me fighting this monster fish in. I flung the fish to the bank just as Teacher ran up and grabbed it before it slid back into the pond. I haven't seen Teacher this happy in a while. He is the closest thing to a father I have and he has been with my mom and me for as long as I can remember. His pale red skin and dark red hair look funny in contrast to my gray skin and black hair, but he is family.
He gives me a smile that I have become accustomed to receiving from him the last few years. It's the smile that lets me know I made him proud. His smile is contagious, it's hard not to smile when he does. I walk over to him, now holding the huge fi sh.
"Good job, kiddo," he says, kneeling down to give me a hug.
An explosion in the distance shook me in my chair. My head had nodded down to my chest, and my neck started to ache.
What was going on? I could tell something was happening.
Weren't they still running tests on me? However, with these explosions going off , something was going wrong. What is happening? I could hear screaming in the distance—someone had made it inside the facility. I focused to see if there was a way to pick up signs of who was coming. No . . . no . . . no . . .
stay awake, please stay awake, stay alert—
"Stay alert!" Teacher yells at me as he kicks me in the chest, knocking me down to the sawdust in the training pit. I had seen his hand ax coming towards me and I was able to block it with my sword but had not realized it was a diversion; the kick was the real attack. Teacher said I had picked up weapons training pretty fast for a ten year old, but he insisted I was not living up to my full potential with my training.
"You know what is coming. You just have to feel it, calm your nerves, and breathe. You are young, and your emotions are deceiving you. Close your eyes," he says, circling me in the fi ghting pit, walking so lightly it is hard to hear any footfalls at all.
"Now that your eyes are closed, sense the attack," he says, followed by silence. Remaining quiet for what seemed too long, my mind starts racing. What is there to sense ? Am I supposed to hear him, smell him?
Just then, I see him coming as he attacks from behind. My power had kicked in just in time. I roll under his sword, popping up behind him, my blade stopping inches from his throat. "How did I do that?" I say, moving away while lowering my sword, stunned.
"I saw you coming from behind! Like I saw you…. behind me!"
Astonishment clings to my every word. "What does that mean?"
"It means training has just started." He kneels down and hugs me.
I'm falling . . .
I came to as my chair dumped me onto the concrete floor, cold on my cheek. An explosion must have gone off near me and blew me backward. I could hear people talking clearly now.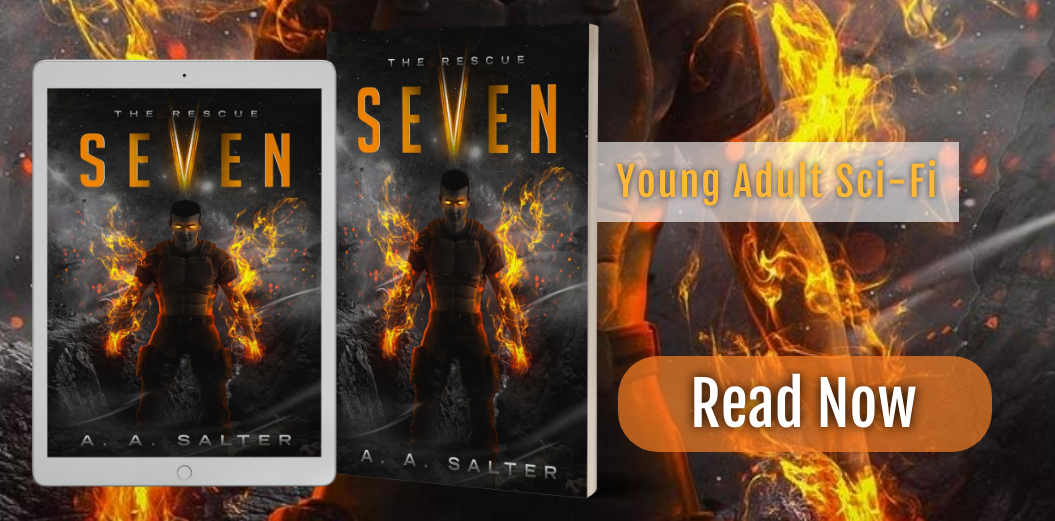 About The Author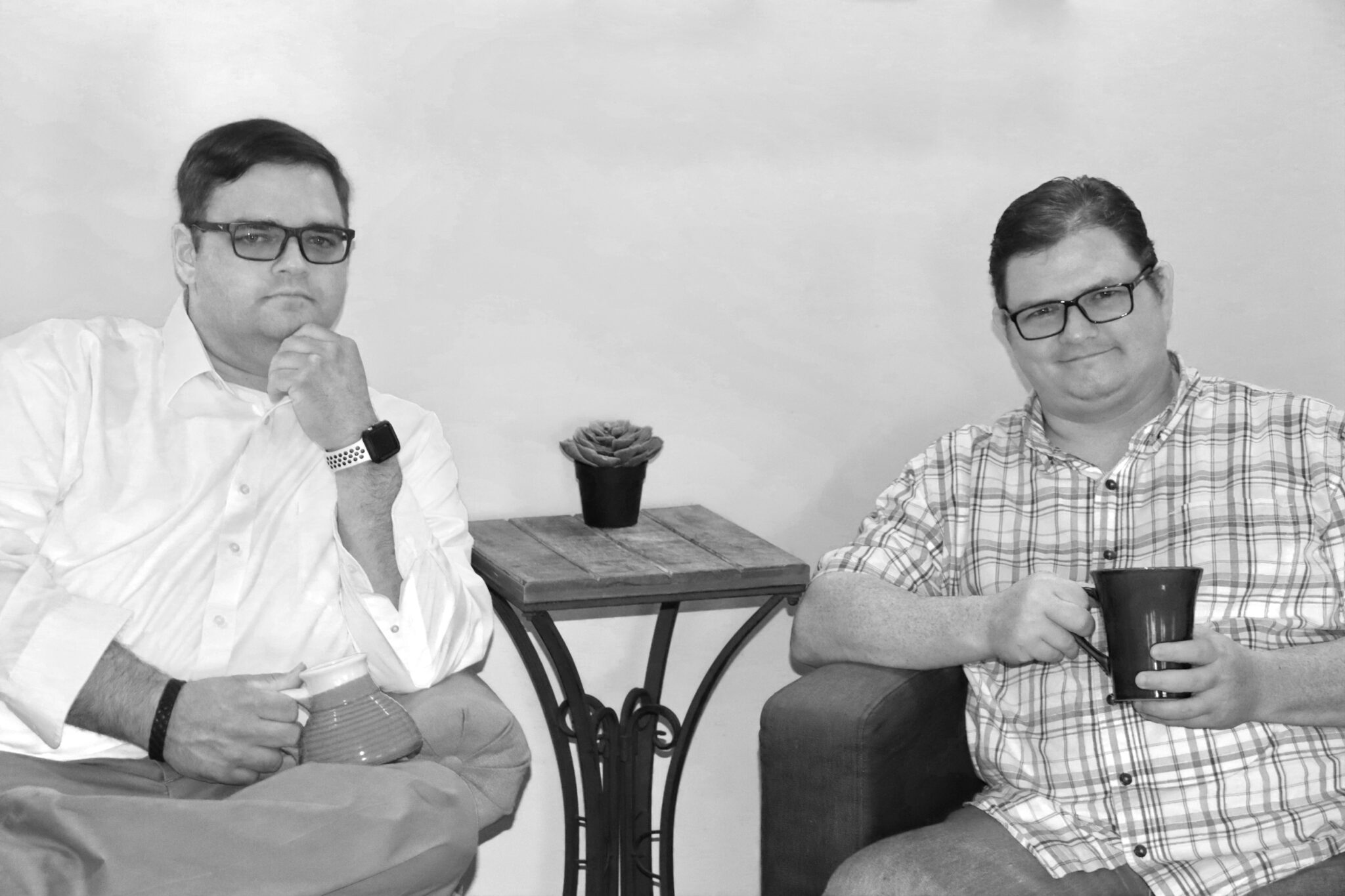 A.A Salter grew up on the southeast coast of Georgia near Savannah. Growing up with five brothers and one sister proved to never contain a dull moment. Writing has always been their passion and they are excited to take you on this journey into their imagination. A journey that started many years ago.
Contact Links
Purchase Links