Author: Nick Vossen
Narrator: Marcus Rothenberg
Length: 8 hours 30 minutes
Series: The Eldritch Twins, Book 1
Publisher: The Parliament House
Released: Jan. 5, 2021
Genre: Horror; New Adult

Weirdness is in their blood.

After a near cataclysmic worldwide event shook the foundations of society and unleashed numerous supernatural hazards onto the Earth, twins Quincy and Lilly just want to lead their lives as normally as possible. However, this proves to be quite difficult. The twins are the heirs of legendary horror writer and occultist W.A. Swansong, who has been declared a prophet now that many of his gruesome creations appear to really exist.

When a mysterious inheritance falls into the twins' hands, a strange and violent secret organization becomes hell-bent on finding them. Quincy and Lilly are forced to flee their hometown of New Orleans, leading them on a wild, supernatural chase throughout the southern United States. With only a handful of allies and a trapped Fire Vampire named Tim, the twins uncover a great mystery tied to their inheritance, the source of all pandemonium, and even the true origins of mankind.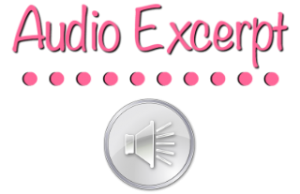 Nick Vossen was raised on blockbuster films from the 80s and 90s as well as fantasy and sci-fi novels, comics and games. No matter the medium, his love for storytelling grew ever larger. Having always had a fascination with the fantastical and weird, he quickly grew fond of authors such as Terry Pratchett, H.P. Lovecraft, Neil Gaiman and many more. During the winter of 2017 Nick released an anthology of short, weird fiction entitled The Fissures Between Worlds, which delves into the strange places on Earth where time does not flow as it should. It was received quite favourably, and so Nick's desire to tell more stories grew. He has since been privileged to appear in several other anthologies, magazines and short story compilations and has quite a few projects still in the works. His biggest fascinations and inspirations are old forgotten woodlands, the deepest depths of the oceans and the unsettling, uncanniness of retro futurism. Nick graduated in Media- and Culture studies at Utrecht University in The Netherlands. He is currently working as a freelance creative writer and author. He also frequently works on projects in the Dutch indie-film industry, putting his talents to use in art-direction, set-dressing and of course screenwriting. His first novel, The Swansong Conspiracy (book 1 of the Eldritch Twins series) was released at the end of 2020 by Parliament House Press and well received. The book series offers a unique blend of coming-of-age comedy, supernatural horror and mystery.
Marcus Rothenberg is a voiceover artist born and raised in Springfield, Illinois. After high school, Marcus joined the Air Force as an air traffic controller. Once out of the service, he began to pursue his passion and dream career as a voice over artist. Marcus began pursuing voice work full time in November of 2019. Since then, he has lent his voice to multiple projects ranging from commercials, to commissioned Dungeons and Dragons character voices, to full length audiobooks. He currently lives back in his hometown of Springfield, Illinois and is continuing to use his voice to fuel his passion. When Marcus is not recording, he enjoys table top games, video games, reading, and kayaking.

Author Nick Vossen's Top 10 reasons to listen to The Swansong Conspiracy
Enough quirky characters that have flaws but are very hard not to love

A good bit of world building and loads of things going on outside of the main story

It's a fun for everyone horror mystery sprinkled with a bit of humor

Epic quests and grand adventures

Shadow Government agencies and the accompanying men in black do not scare you

Monsters, Urban Legends, Folklore and strange tales are your bread and butter

There are so many references and 'easter eggs' to pop culture shows, books, movies, games etc

It's kind of Lovecraftian in all of the

good

ways and none of the

stupid

ways

Beneath all the horror and mystery, there's an endearing coming-of-age tale

Against all odds, the books proves anyone can be heroic and brave

Author Nick Vossen's Top 10 Literary inspirations
J.R.R. Tolkien

Basically the grandfather of all modern fantasy, Tolkien has shaped so much of the things I know and love today that I could easily write an entire book on how much of an inspiration he was.

Terry Pratchett

Like Tolkien, Pratchett, together with fellow amazing British author Douglas Adams, has made great leaps and bounds to expand upon the fantasy genre. Terry Pratchett proved that fantasy could be funny and still be engaging.

H.P. Lovecraft

Although I do not condone any of the man's views on life and the world, it cannot be understated what a huge influence Lovecraft has had, and still has, on modern literary works. His works of cosmic horror, the surrealistic Dreamlands and his poetry are legendary.

Neil Gaiman

Gaiman has this sort of fairytale atmosphere creeping through all of his work that is really hard to describe. When reading his magical realism work like

Stardust

(one of my favorites) there's a certain sense of nostalgia flowing through the words.

Bram Stoker

The original author of the 'gothic' milestone that is

Dracula

. Stoker's novel is fragmented and told through several different perspectives. The writing style gives it a more far-off nightmarish vibe rather than straight horror. Amicable.

M.R. James

Often cited as the originator of the 'antiquarian ghost story' James' work is a prime example of why these turn of the century gothic short stories can still be exciting as well as terrifying.

Oh, Whistle, and I'll Come to You, My Lad

is now more than a century old and still super scary.

R.W. Chambers

Chambers is most known for

The King in Yellow

, a collection of short stories that start out so uncomfortably strange and eerie and gradually lose the strangeness as the shorts go on. The collection is very inspiring, but there's something really foreboding throughout.

Andrzej Sapkowski

Another author that is not really that fun of a person to be around in real life, but still Sapkowski is another example of an author lifting the fantasy genre to new heights. The worlds and stories he created in his

Witcher

books take inspiration from Slavic folklore and are a real joy to read.

Naomi Novik

Like Neil Gaiman, Novik's work (especially

Uprooted

) has this fairytale quality going on that I can't quite put my finger on. It works and is super charming, transporting you into these mystical realms of European folklore. It's lovely.

Algernon Blackwood

There's just something about these turn of the century gothic literature tales that I find utterly fascinating. Like the other's I mentioned before, Blackwood's stories have this almost hallucinatory quality to them. Mesmerizing.


Plugging you into the audio community since 2016.
Sign up as a tour host here.