Young Adult, Science Fiction, Urban Fantasy
Date Published: April 13, 2021
Publisher: Acorn Publishing
Orion City has been on lockdown for ten years. Courtney Spencer, a disillusioned barista doomed to live a "normal" life in a quarantined fishbowl, is certain she'll never see over the Wall again. Until one rainy evening, Courtney unintentionally befriends W, an eccentric customer who leaves a switchblade in the tip jar. The unexpected acquaintance soon opens the door to a frightening string of questions that flips everything she knows upside down. Stumbling into a world of secrets, lies, and disturbing truths, Courtney grapples with a burning temptation to look again at the Wall. Surrounded by citizens trained to ignore its looming shadow, Courtney no longer can. Intrigued and terrified to expand her world, Courtney finds herself toeing a knife's edge between the law and justice, learning quickly that the two are not always compatible. She wants to cling to her morals. She also wants to stay alive. But most of all, she wants to see a certain customer again, despite everything in her whispering W is dangerous. In a gritty urban clash of hope and fear, passion and survival, The Walls of Orion explores the edges of light, dark, and the gray in between.

My Review
The Walls of Orion is a young adult novel that has the dark, gritty feel of Marvel's Daredevil or DC's Batman, but with the heart of Superman or Captain America.
Set in Orion City, a fictional town near Chicago, the story follows Courtney, a twenty-one year old barista who is stuck. Every day is the same, and it's becoming more and more mundane. Ten years ago, a wall went up around Orion City, quarantining residents from the outside word. Since then, life has been repetitive. Dull. Mind-numbingly pointless. But one fateful day, when a strange customer enters the cafe where Courtney works, everything will change.
At its core, The Walls of Orion is a story about superheroes and villains. Vigilante justice; knowing that sometimes following the law and taking matters into your own hands are one and the same. How far will Courtney go with pushing the boundaries of her own morals?
I really enjoyed this story. It's fun. It's unique. And it's definitely got a very real feel, especially now.
I found Courtney to be relatable and well-written. She's a character you can get behind, and following along as she starts to realize things aren't all they're cracked up to be within the walls of the city is definitely an interesting journey.
I also really liked W. Sure, he's a bit strange at first, but the hint of danger he brings makes him intriguing. He's someone you're don't know if you should like or not. Is he a bad guy? A good guy? Or something in-between?
The world-building, while contained to Orion City, is still really nicely done. The descriptive words bring the city to life, and it's not hard to picture it in your mind.
The plot sucks you right in, and the pacing keeps you flipping those pages, eager to see how everything will play out. I know I found myself immersed in the world of Orion City, and I'm looking forward to the upcoming sequel.
If you're a fan of YA novels with superheroes, villains, and a gritty urban setting, check out The Walls of Orion.
4.5 stars!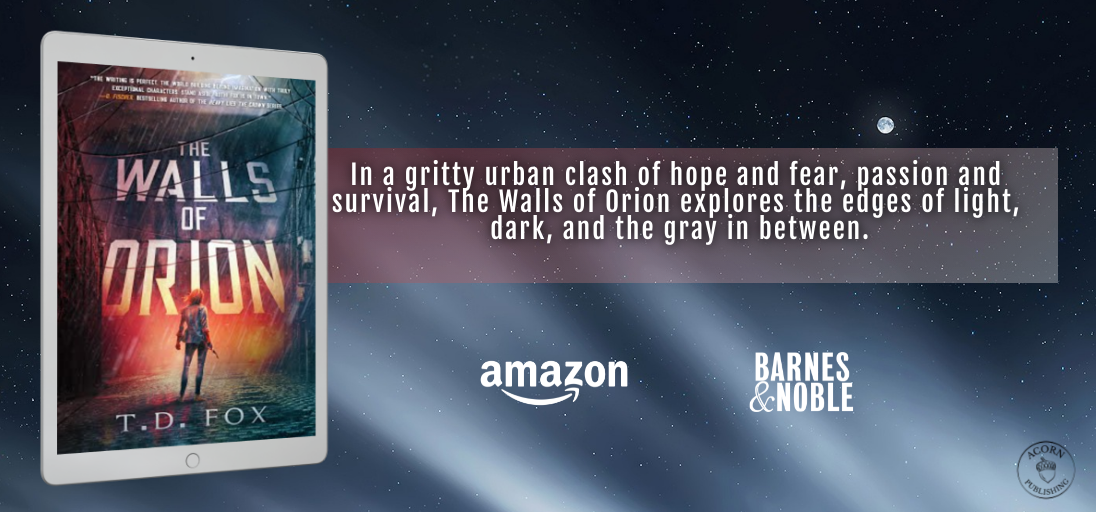 About the Author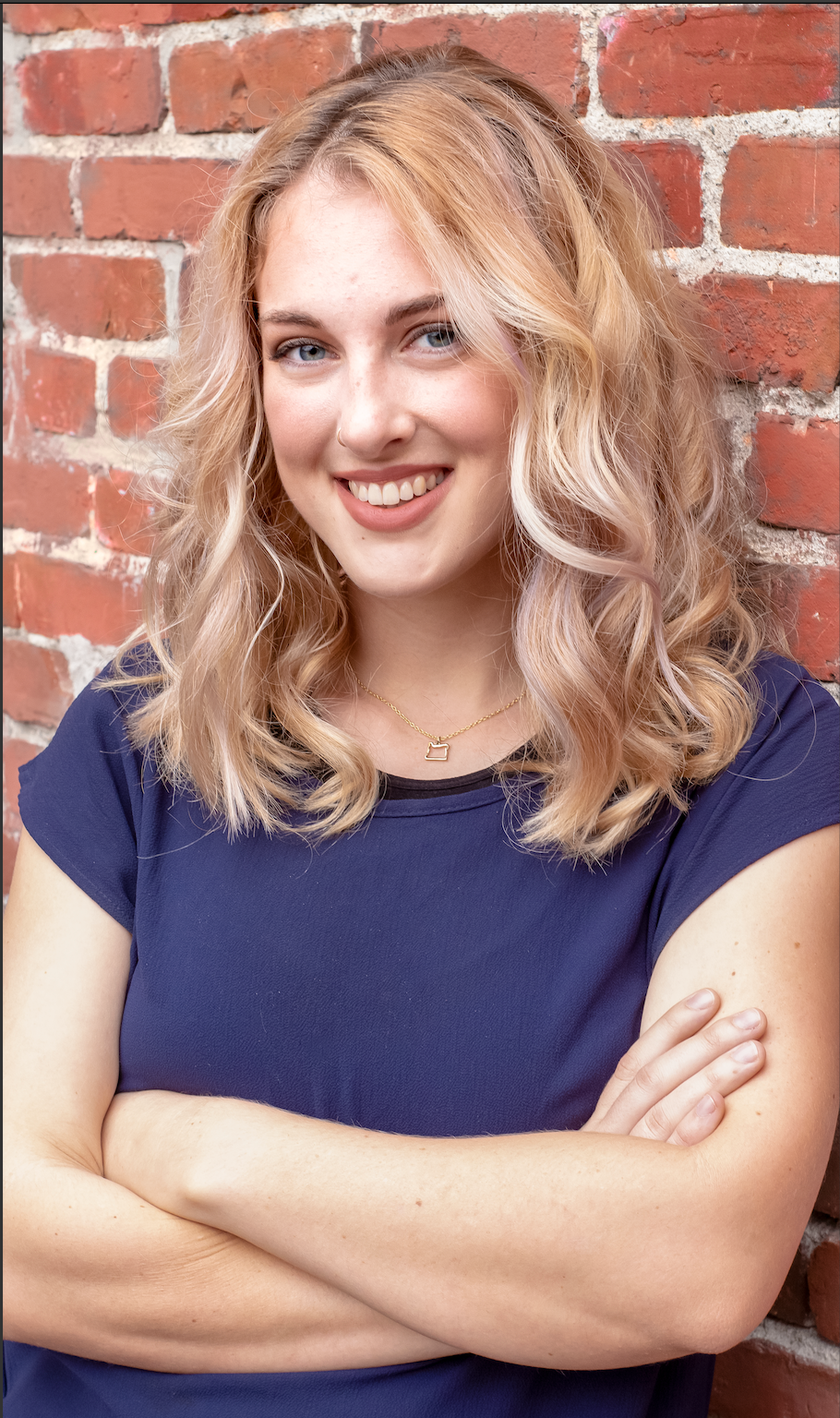 A world-romper from the Pacific Northwest who quite enjoys the label "crazy," T.D. Fox supplements a hyperactive imagination with real life shenanigans to add pizzazz to her storytelling endeavors.
Armed with a bachelor's degree in Intercultural Studies, her favorite stories to write usually involve a clash of worldviews, an unflinching reevaluation of one's own internal compass, and an embrace of the compelling unease that arises when vastly different worlds collide.
When not recklessly exploring inner-city alleyways during midnight thunderstorms in the States, she can be found exploring rainforests without enough bug spray somewhere along the equator.
Contact Links
Facebook: T.D. Fox
Twitter: @TDFoxAuthor
Instagram: @TDFoxAuthor
Purchase Link
Giveaway