Author: Vicki-Ann Bush
Narrator: Marcus Rothenberg
Length: 6 hours 45 minutes
Series: Alex McKenna, Book 2
Publisher: The Parliament House
Released: March 30, 2021
Genre: YA Paranormal

The highly anticipated second installment in the award-winning Alex McKenna Series!

After surviving a harrowing case, Alex McKenna just wanted to rest. Unfortunately, his plans are interrupted by the ghost of seven-year-old Haven, who is lost in an in-between realm.

Despite his great-grandmother's warning, Alex crosses the bridge between the living and the dead, sending him and his girlfriend into the world of the Academy of Souls, a high school for dead teens who are unable to complete their journey.

There, Alex meets Ophelia, Haven's teenage sister, who's been searching for her for more than a century. Together, with a few friends he meets along the way, Alex must cross the treacherous terrain of the Underworld in-between to save Haven from the clutches of the Soul Gatherer and reunite the sisters.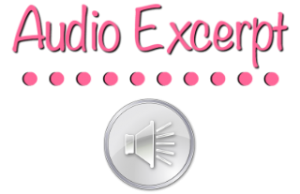 Originally from New York, I currently reside in Nevada. Writing Young Adult paranormal, I find inspiration from events that have been in my life for as long as I can remember. Inheriting the sensitivity to the supernatural from my family, they continue to be an endless source of vision. Released in September 2019 from The Parliament House, Alex McKenna & The Geranium Deaths. The first book in a YA, Paranormal, LGBTQ series, that features a seventeen year old, transgender boy with paranormal abilities. Book Two, Alex McKenna & The Academy of Souls, debuted October 2020. I have several titles that have received Readers' Favorite Five Star seal, as well as the 2017 & 2018 winner of, 50 Great Writers You Should Be Reading. Most recently, Alex McKenna & The Geranium Deaths, received the Gold medal in the Readers Favorite Book Awards Contest for Young Adult, Paranormal. Coming December 14th, 2021, Alex McKenna & A Winter's Night.
Marcus Rothenberg is a voiceover artist born and raised in Springfield, Illinois. After high school, Marcus joined the AirForce as an air traffic controller. Once out of the service, he began to pursue his passions, including his dream career as a voice over artist. Marcus began pursuing voice work full time in November of 2018. Since then, he has lent his voice to multiple projects ranging from commercials, to commissioned Dungeons and Dragons character voices, to full length audiobooks. He currently lives back in his hometown of Springfield, Illinois and is continuing to use his voice to fuel his passion. When Marcus is not recording, he enjoys tabletop games, video games, reading, and kayaking.
Author Vicki-Ann Bush's Playlist for Alex McKenna & the Academy of Souls


Plugging you into the audio community since 2016.
Sign up as a tour host here.