Author: Jacqueline Patricks
Narrator: Skyler Morgan
Length: 12 hours 35 minutes
Series: The Brajj, Book 1
Publisher: Crazy Bird Publishing
Released: Feb. 19, 2021
Genre: Science Fiction; Horror

A Wormhole to Another World

A Team of Scientists and Soldiers

Unimaginable Evil, Unexpected Mysteries, Unending Destiny

An Epic Adventure Across Time and Space

Listen to the science fiction trilogy from the nominee for Top Female Author of 2017 by The Author Show. Awarded the IndiePENdent's Seal of Good Writing, Dreams of the Queen is the first book in The Brajj Trilogy, a multi-genre, sci-fi thriller.

____________________________________________________________

Dr. Cass Baros is haunted by dreams of an alien world and will do anything to find it.

Relentlessly, she works her science team and her fiancé, Dr. Julian Saunders. Captain Lewis' military Spec Op team joins the scientists. Egos clash and agendas cross. Trapped, the team is plunged into a dangerous adventure beyond their control. They struggle to unravel millennia old secrets in an alien world where nothing is what it seems, especially the aliens.

Dr. Baros and her team are tossed between allies and enemies, genius and madness, and a betrayal frightening enough to cause the destruction of worlds.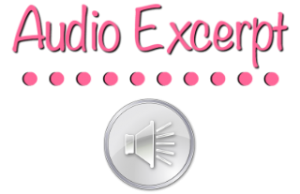 Nominated by The Author Show as Top Female Author 2017, a staff writer for Art Houston magazine, a PAN member of the Romance Writers Association, a volunteer with Houston's Writespace, and a winner of the Seal of Good Writing from the IndiePENdents for her first published novel, Dreams of the Queen, Jacqueline Patricks' passion for writing began early in life. Before she published, however, Jacqueline traveled a winding path through the U.S. Army, college, over twenty years in 911 as a paramedic, professional teaching, and all the exciting adventures in between. She currently resides with her husband and four parrots and hopes to meet Mark Twain someday since he understands parrot people.

Skyler Morgan is an audiobook Narrator with over 170 titles under his belt. He previously was a paramedic for 7 years in Montana prior to becoming a narrator. He has been creating and voicing audiobooks for six years.. He currently has built a mobile studio and is traveling the country while recording.
Jacqueline Patricks' Top 10 Literary Inspirations
Jacqueline Carey

George R. R. Martin

Hugh Howey

Jane Austen

Elizabeth Moon

Bram Stoker

Barbra Hambly

Anne McCaffrey

Isaac Asimov

Brandon Sanderson


Plugging you into the audio community since 2016.
Sign up as a tour host here.