Emergence by Shira Shiloah - Audio Book Tour
Author: Shira Shiloah
Narrator: Simone McIntyre
Length: 6 hours 12 minutes
Publisher: Shira Shiloah
Released: Mar. 12, 2021
Genre: Medical Thriller
A Scalpel Wielding Villain. A Healthcare System that Fails. A Whistleblower that Protects Her Patients - No Matter the Costs.

A trusted anesthesiologist, Dr. Roxanne Roth, is healing from the loss of her fiancé by consuming her time with work. It doesn't hurt that her new love interest, Dr. Justin Kirkland, spends almost as much time at the hospital as she does.

Entranced in the throes and complications of new love, Roxanne looks forward to work every day. Her time at the hospital would almost be cathartic if not for Dr. D. K. Webb, a neurosurgeon, who is quickly amassing a pile of complaints - and bodies.

Despite trying to avoid Webb, Roxanne finds herself working alongside the doctor during a routine, low-risk surgery. Fueled by cocaine and ego, Webb intentionally sabotages the case, leading to the patient dying on the operating table.

Roxanne's tenuous grip on recovery is shattered with her patient's death, quickly replaced by anger and a drive for justice. Now Roxanne will do anything to protect her patients from the killer on the other side of the sterile surgical field - before he can silence her as well.

In this gripping, sinister medical thriller, Dr. Shira Shiloah will leave listeners wondering about the potential evil lurking behind every surgical mask.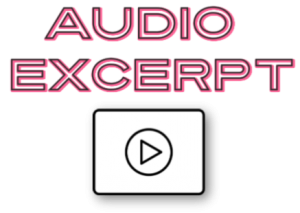 Dr. Shira Shiloah is the author of the international bestseller, EMERGENCE, a medical romantic thriller that explores what happens when a sociopath holds a scalpel to anesthetized patients. Dr. Shiloah received her medical degree from the University of Tennessee and completed her Anesthesiology residency at Northwestern University. Shira lived in Brooklyn, Jerusalem, Chicago and Washington, D.C., before choosing Memphis as her hometown. She enjoys traveling the world with her husband and long walks with her rescue pup.
Simone McIntyre was born in London where she currently resides. She is also a linguist, and often works in Spanish and French. As an actress she has worked across all mediums. As a voice artist her experience includes commercials, e-Learning, dubbing and film. When not narrating, acting or producing she loves listening to new versions of Jazz standards and is a shoe shopaholic!
"To be an indie author, let go of the outcome"
My debut novel, EMERGENCE, took me thirteen years to write, edit, and publish. However, it would probably still be in a drawer (figuratively and literally) if it wasn't for my experience at a women physician's retreat in January of this year. At the immersive conference, I learned to meditate and also delved deep into my career goals and plans. After two days of intensives, I mustered the courage to tell the class I had written a book.
The compassionate leaders asked me poignant questions. Why, specifically, had I not released it yet? I shrugged and joked, "Nobody wants an ugly book baby." The group laughed, but probed deeper. They asked, "So what if it is ugly? What's the worst that can happen?"
I realized fear was holding me back. Fear of a bad outcome, fear of poor reviews, or worse, being mocked as an author. This was all ego and baseless fear. If the book was unsuccessful, why would it matter so much to me? There are plenty of books I do not like, and it says nothing of the author
. Art is extremely subjective. Of course, some people will like it and some will not. I had to accept that to move forward.
I am thrilled to report, six months since launching my book, it's received numerous accolades and hit multiple Amazon and Barnes and Noble Bestseller lists, domestic and internationally. It's a beautiful baby, and I am proud I released it.
For all the creatives out there: Release your art. Be free of fear. Do not worry about the outcome. Fear is doing nothing…but holding you back.

Plugging you into the audio community since 2016.
Sign up as a tour host here.