Book 2 in the Isle of Palms Suspense series
Romantic Suspense
Date Published:05-04-2021
Brittany Nelson returns to the South Carolina Lowcountry to help her sister, Blake, run the family bed and breakfast and care for her three-year-old niece. Soon after, strange occurrences begin taking place. Brittany can't shake the feeling that the ghosts of her family's past haven't been laid to rest, after all.
As she works to unravel how this is possible, she finds herself in the center of unfathomable events. But if the Nelson sisters know anything, life at Isle of Palms isn't always a day at the beach.
Excerpt

Vibration from footsteps filtered into the kitchen. Brittany followed the rhythmic steps, looking out the window to see a man picking pink roses from her granny's garden. Flinging the heavy oak and screen doors open, she stomped, ready to give him an earful.
The man turned in one swift motion, and Brittany let out a pained cry. It couldn't be. It's not possible. Their granny had been certain the deranged spirit of Blake's ex, Parker, had gone to his final resting place, yet here he was in the flesh, well, not the flesh, but, at any rate, it was him.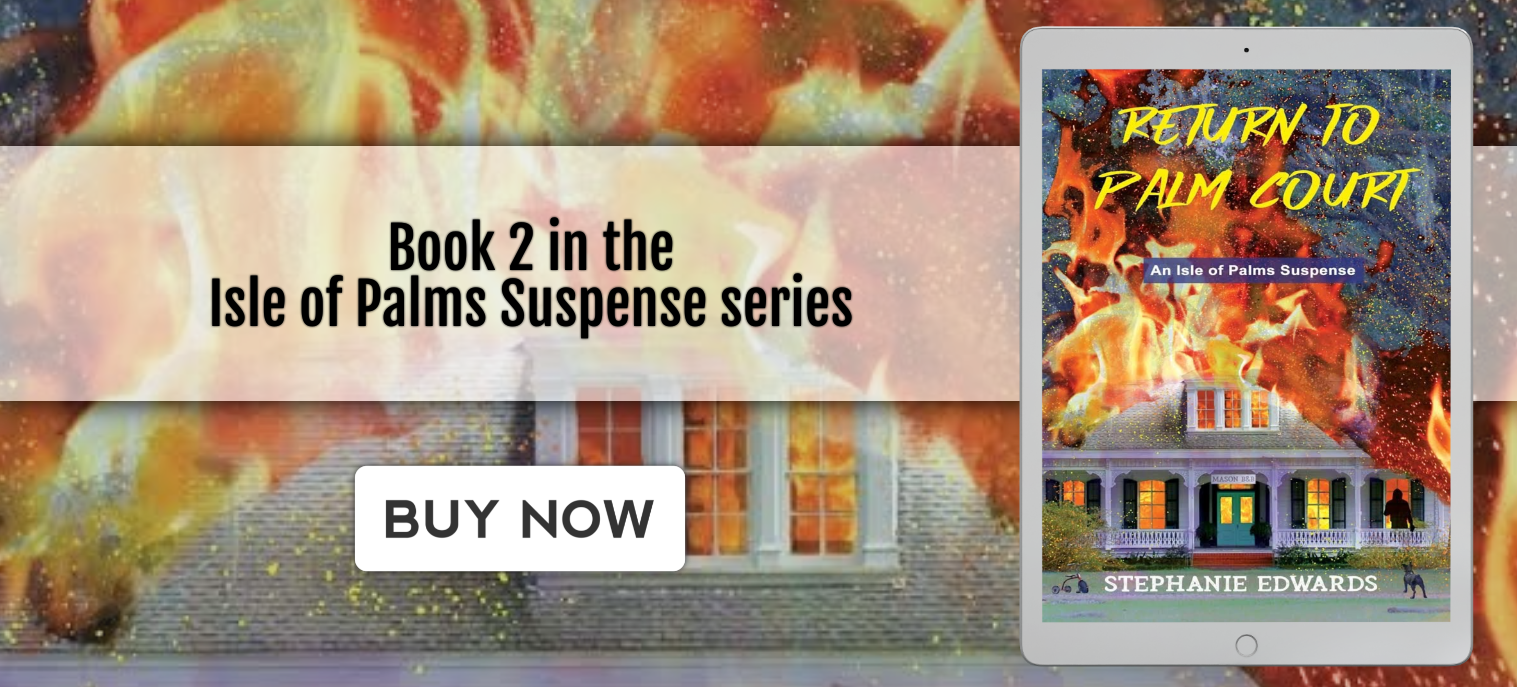 About the Author
Stephanie Edwards has been writing professionally since she landed her first newspaper column at the age of 13. Her love for the Lowcountry, the Atlantic Ocean and a good ghost story inspired her to write her first book, The Haunting on Palm Court: An Isle of Palms Suspense. A stay at a beach cottage with a spooky backyard, filled with old oak trees, inspired the novel.
Stephanie lives in Tennessee with her husband, Ron, and their adorable dog, Shadow. Be sure to keep up with Stephanie's publishing news at stephedwardswrites.com.
Contact Links
Purchase Link
Giveaway