Authors: Terry Maggert
Narrators: Lauren Ezzo, Kristin James, J.S. Arquin, Lisa Zimmerman, Eric London
Length: 2 hours 50 minutes
Publisher: Terry Maggert
Released: Mar. 26, 2021
Genre: Horror; Erotica
Sex. Horror. Discomfort.

In five stories and one poem, you'll find questions and answers, and you might learn something about yourself along the way. Something uncomfortable. Something dark.

What if eternal life really can be found in the Church, but not in the way you've been taught and not without some...changes...to your body?

If you're lonely and the world is ending, does it really matter if your lover is actually alive as long as they love you in return?

When you're a doctor without morals, medical experiments are a way of life. But what if your subjects need entertainment? Why not a special pet?

If your love life needs help, make sure you don't ask a god, because they can give you exactly what you want - or at least, what you think you want.

Sometimes, bad people can do good things and might even end up being a hero. Unfortunately, it might cost you a few toes. And your life. And the entire world. But for a beautiful woman, isn't it worth it?

And when seeking a legendary beast in the Congolese jungle, make sure to wear good boots. You never know when you might have to run.

Come on in and join us. Lean back, open up, and let us take a look at that tickle. We're sure it's nothing serious.

Just...something in your mouth.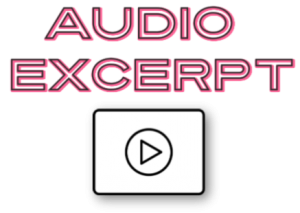 Left-handed. I like dragons, coffee, waffles, running, and giraffes; order unimportant. I write the Halfway Witchy, Messenger, Starcaster and Shattered Skies series, as well as contributing to many anthologies. If I'm not at home, then I'm on the road, and if I'm on the road, I'll be at a book event. I've written thirty-three novels and counting. I don't sleep, but you probably guessed that already. If you want me to visit your town for an event, let me know when and where. See you out there.
At Audiobook Empire, audio reigns supreme, narrators are hailed as heroes, and headphones are worn with pride. Marrying pomp and circumstance with quality you can count on, Audiobook Empire is a full-service production house that produces and promotes audiobooks with gusto. The Empire's Talent Legion boasts over 100 performers, many of them award-winning. Give your audiobook the imperial treatment by producing it with Audiobook Empire.
Something in Your Mouth is a collection of five short horror/erotica stories and one poem. Each one is narrated by a different person, which added to the uniqueness of the audiobook.
I'm a huge fan of short horror stories, and done well, they make me ridiculously happy.
Story number one, a Warm Cuppa, has an almost Lovecraftian feel too it. It kinda reminded me, oddly enough, of season five of Buffy. A man who just wants a good romp or two (or more) with a single mom learns just how magical attending her daughter's tea party can be.
Story number two, Znapper, is probably my favorite of them all. It's about a snapping turtle. But there's so much more to it than that. I won't spoil anything. Just...it's fantastic and I loved it.
Story number three, Cool to the Touch, is about a virus. And people changing. This one was kinda odd.
Story number four, The Mother Tongue, is about vampirism and the Church. I didn't care for this one, but I'm not a huge fan of vampires. It was pretty interesting, though.
Story number five, Pictures for Pleasure, is my second favorite story. This one is absolutely ridiculous, and I laughed out loud so many times. Stella and her sister are amazing, and the warlock they go to see made me think of the Greek God Dionysus.
The poem that's included is short and leaves you curious and wanting more. It'd be cool to have that fleshed out into something horrifying.
I rather enjoyed this audiobook. The narration is done well. Each person brings something different to the table in terms of how they read the story. The voices were easily distinguishable and clear enough to understand without issue. My favorite voice was the narrator for the last story (Pictures for Pleasure).
Overall, if you're looking for some intriguing horror stories with some erotica thrown in, give Something in Your Mouth a whirl.
4 stars from me!
I received this audiobook as part of my participation in a blog tour with Audiobookworm Promotions. The tour is being sponsored by Audiobook Empire. The gifting of this audiobook did not affect my opinion of it.

Plugging you into the audio community since 2016.
Sign up as a tour host here.