The Shadow Watch by S.A. Klopfenstein - Audio Book Tour

Author: S.A. Klopfenstein
Narrator: Stacey Krejci
Length: 12 hours 25 minutes
Series: The Watcher Epic, Book 1
Publisher: S.A. Klopfenstein
Released: Jan. 22, 2020
Genre: Fantasy; YA

Winner of the 2017 Ink and Insights contest.

In a world where sorcerers are hunted to extinction...

One girl defies a cruel empire.

Slave girl Tori Burodai never wanted to be the Gallows Girl. She never wanted to be looked to as a savior or a revolutionary. But then again, she never knew she was one of the last living Watchers.

Long ago, the sacred order of sorcerers was a force for justice in the world. Now, their magic survives only in myth.

That is, until Tori reveals incredible magic power in a desperate attempt to save the boy she loves from a cruel fate.

This act of sorcerous rebellion changes Tori's future forever. Her defiance sparks the makings of a magic revolution that promises to restore the world to its former glory, under the guidance of a new army of sorcerers, the Shadow Watch.

But the ruler of Tori's world has his own dark plans for magic, and he will stop at nothing to end this revolution and bend the Watchers to his will.

Even if it means pitting brother against brother. Friend against friend. And Tori against the boy she loves.

All must choose. But no matter the choice. The world will never be the same. For there can be no magic without monsters.

If you love exhilarating worlds, epic revolutions, and morally complex characters, then you will instantly love this sweeping teen fantasy series that readers/listeners are comparing to Mistborn and Throne of Glass.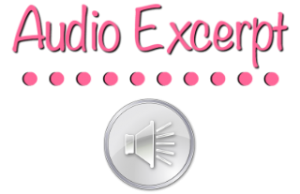 S.A. Klopfenstein grew up on a steady dose of Tolkien and Star Wars. As a child, he wrote his first story about a sleepwalking killer who was executed by lethal injection. He lives in the American West with his wife and their dog, Iorek Byrnison. He can be found exploring the peaks of the Rocky Mountains, or daring the halls of the high school where he teaches English and mythology.
Q&A with Author S.A. Klopfenstein
Tell us about the process of turning your book into an audiobook.

The audiobook process has been very fun. Stacey has done an incredible job with each book, and it is a bit surreal to hear someone bring your words to life. It is a whole different experience, with distinct character voices and accents.

How closely did you work with your narrator before and during the recording process? Did you give them any pronunciation tips or special insight into the characters?

The recording process was a great collaborative process. Before Stacey began recording the series, we spoke over the phone about the world and what sort of real world accents might fit people from various nations, which really adds to the atmosphere of the world. We discuss pronunciations before each book begins the recording process.

How do you manage to avoid burn-out? What do you do to maintain your enthusiasm for writing?

I definitely do burn out at times. Writing epic fantasy poses a lot of challenges, and my editing process is also pretty intense. I intentionally take breaks, especially right after finishing a project. And I schedule shorter breaks during the process, so I can step away and come back fresh. Sometimes, I will take a few days and play with some new ideas that don't have the pressure of books later in an epic series.

Are you an audiobook listener? What about the audiobook format appeals to you?

I have increasingly become more and more of an audio listener. I enjoy memoirs when the author reads them. I prefer fiction to have a distinct narrator, and I especially enjoy narrators who use voices and accents, particularly in fantasy. I really enjoy LitRPG audiobooks and really like when they incorporate sound effects into the narration for elements of the game, like notifications.

If you had the power to time travel, would you use it? If yes, when and where would you go?

I definitely would visit ancient Greece or medieval times, but I would want to be able to come back. It would be cool to see other time periods, but I'd have a hard time giving up many of the comforts of modern life.

If this title were being made into a TV series or movie, who would you cast to play the primary roles?

Tori - Rosa Salazar; Darien - Bob Morley; Cyrus Maro - Timothee Chalamet; Ren - Richard Madden; Kale - Tom Felton

What do you say to those who view listening to audiobooks as "cheating" or as inferior to "real reading"?

Get over it! People have busy lives, and different formats suit different people. Let people enjoy stories however they want.

What gets you out of a writing slump? What about a reading slump?

Audio often helps with a reading slump. Usually those come when I am busy and tired, and audio can help me get back into a story while I walk the dog or do dishes or whatever it is.

For writing, nothing helps me better than consistency. When I write every day, even if it's only a couple paragraphs, the slumps are rare. When I am inconsistent, it is always harder to get in the mental space for the story.

What's your favorite:

Food - Pizza

Song - After the Storm by Mumford & Sons

Book - The Way of Kings

Television show - Breaking Bad

Movie - Lord of the Rings

Band - Anberlin

Sports team - Red Sox

City - Paris

What's next for you?

I just wrapped up the Shadow Watch series, though there is still some audio left to complete. I am already started on a new series called Pantheon, which is a LitRPG fantasy. Book One will hopefully release around the end of the year.


Plugging you into the audio community since 2016.
Sign up as a tour host here.