Author: Jeny Heckman
Narrator: Kat Bohn
Length: 12 hours and 44 minutes
Series: The Heaven and Earth Series, Book 2
Publisher: Jeny Heckman
Released: February 12, 2021
Genre: Fantasy

Colton Stone is a newly traded tight end, whose reputation is as battered as his football helmet. When he receives a vacation invitation from his new teammates, he throws old habits and caution to the wind and accepts. There he collides with Dr. Lillian Morgan, a pediatric cardiovascular surgeon, and his world unravels.

A widow with two children, Lilly is looking forward to her friends' wedding. When she meets Colton Stone, his arrogant attitude only makes her long for the love she once took for granted. Lilly struggles between letting go of her perfect past for an uncertain and daring future.

Strange events begin to occur, out of the realm of normal consciousness which has the duo believing something more sinister is at play. When black energy touches their world, Colt and Lilly become the pawns of the immortal Greek gods. Is the love developing between them natural, or part of a larger prophecy?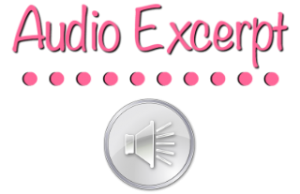 Jeny Heckman is the award-winning Paranormal and Fantasy Romance author of the Heaven & Earth series. Since her series debut in 2018, Jeny has captured the imagination and inspired the journey of readers worldwide. Volume one, the Sea Archer, received the esteemed, "Best in Category" award from the 2018 Chanticleer International Book Awards for Paranormal Romance. Two years later, the Warrior's Progeny also won "Best in Category" from the Chanticleer International Book Awards for the Fantasy Romance genre, as well as earned the Crown Heart of Excellence from InD'Tale magazine. Her standalone Women's Fiction novel, entitled Releasing the Catch, was a finalist in the Feathered Quill awards, likewise received in 2020. Jeny loves working with her charities, which include Hospice of the Northwest, the Michael J. Fox Parkinson's Foundation, the Seattle Children's Hospital and the American Cancer Society. Jeny lives in the Pacific Northwest with her husband of over twenty-eight years.

Kat Bohn's business - quite simply - is "sound." From bass to bellows, New Jersey based performing artist Kat Bohn has spent the last few years performing on legendary stages such as the Gramercy NYC, the NorVA, WXPN's World Cafe in Philadelphia, and more, and continues to immerse herself in recording. Though 2020 put a halt to stage life, she has enjoyed many successes throughout the year, including being awarded Penned Con's Most Addictive Audiobook, and receiving local critical acclaim for her original band Resilient's "Take Two" 2020 EP, for which the band made several music videos in lieu of a live release event. Kat recently narrated award winning sci-fi series the Survival Trilogy by TJ and ML Wolf, and continues to record various musical and voice over projects from her ever expanding home studio. This past year she has taken up the xylophone, and has been doing a lot of vocal experimentation as well. Never far from a microphone or an instrument, Kat is always ready to play, and enjoys her life as an adult child.
Q&A with Author Jeny Heckman
Tell us about the process of turning your book into an audiobook.

My reading habits have evolved over the years and I used to love to hold a physical book. However, eventually I started to lose storage space! I moved to Kindle, since you can keep a virtual library at your fingertips there. I also do a lot of driving up to our boat. So, when I drive or am cleaning house, I found I really like listening because it makes the tasks go quicker. So, I think I'm more of a hybrid but truly LOVE the audio format and wanted to provide the option for my readers as well. The publishing and production world is quite different though, so, there was a learning curve!

Do you believe certain types of writing translate better into audiobook format?

If you mean genre, I don't think so. I think it's all about the narrator. A good narrator can make or break the audiobook. That being said, if I am listening to a biography, I'd rather hear the subject of the story do the narration, so I guess that world translate better. In terms of genres or stories though, no. I think a good story is a good story and having someone read it to you well, is universal.

Was a possible audiobook recording something you were conscious of while writing?

Not with my first book because I heard it was expensive to do. I was just starting out and couldn't justify the cost at the time. As I wrote more and because I listen to a lot of audiobooks, I really thought it was a medium I wanted for my readers. However, while writing, I do not think a lot about the narration. Perhaps now that I'm getting all of my books turned into audiobooks, I will in the future though!

How did you select your narrator?

I found Kat through an open audition with ACX. She is a really hard worker and tries to give each character their own identity. I think it's wonderful that she cares as much as I do about my characters and it shows.

How closely did you work with your narrator before and during the recording process? Did you give them any pronunciation tips or special insight into the characters?

There was an initial setup that was quite extensive. My stories involve the Greek gods and the way an American pronounces the names versus a European versus a native Greek speaker are very different. I provided pronunciations and I think she did a great job with them. As I said we had a lot of discussions about characters beforehand but after she started recording, I let her do her thing. We had check in's where I got to hear the chapters and that was so fun. To hear the words that came from your head, that you wrote down, come to life is really cool! We have a great collaboration going.

Were there any real life inspirations behind your writing?

There is some. In Releasing the Catch, which is not part of the series, and an off-genre women's fiction piece, there's a lot of personal flavors throughout it. In the Heaven & Earth series it's more mannerisms of people I know, with one exception. My Grandfather, Bert Raymond Bailey. You'll see a version of one of his names in each book I write because right before he died, he asked me if I would, so he could continue to have adventures. Trust me he was that kind of fun-loving guy. So, I have really enjoyed finding ways to make him shine. Keep an eye, or an ear out.

How do you manage to avoid burn-out? What do you do to maintain your enthusiasm for writing?

Hard giggle right now… I'm not going to lie, this past year has been a real challenge. I wrote three stories in 2020, hired an assistant and started doing a lot of behind-the-scenes and structure to my "business." I am a little burned out. So, I'm took the time to really get those things going, so I can get back to being creative. I really miss writing and quickly get burned out with anything that isn't that. So, drawing, illustrating, painting, or anything creative, gets the juices flowing again. I'll let you know if it works!

Is there a particular part of this story that you feel is more resonating in the audiobook performance than in the book format?

The emotion. Inflection in some of her voices, that drives home what I was trying to drive home. However, I think voice breathes life into the characters, and hopefully you feel connected in the journey too.


Plugging you into the audio community since 2016.
Sign up as a tour host here.