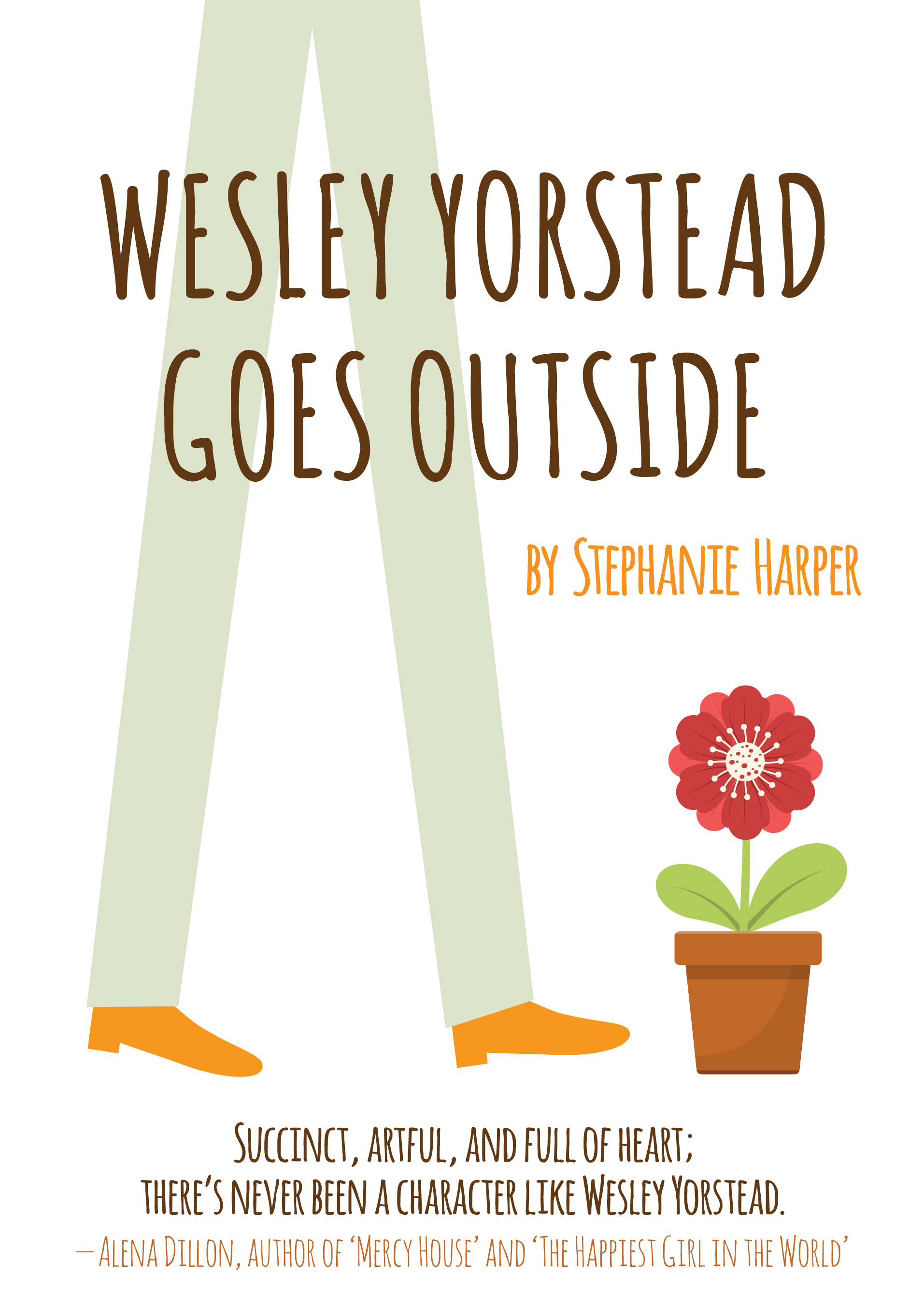 Contemporary Fiction, Literary Fiction
Date Published: October 26, 2020
Publisher: Propertius Press
When an agoraphobic man develops a relationship with a vivacious grocery delivery woman, the order he prescribes to his apartment, and his world, begins to crumble around him. Wesley Yorstead Goes Outside explores the life of Wesley Yorstead, a thirty-three year old graphic novelist who suffers from a severe case of agoraphobia that has kept him shut inside for over five years. When he meets Happy Lafferty for the first time, delivering groceries on behalf of her father's neighborhood market, Wesley can't shake the inherent magnetism between them and seeks to get to know this young woman who invades his space—both physical and mental. As their relationship grows more intimate, the restrictions of his situation become an even greater obstacle. When Happy's past comes back to haunt her, Wesley must decide if he can finally leave his apartment to help. A meditation on anxiety, fear, and human connection, Wesley Yorstead Goes Outside asks the reader to consider what our fears take away from our lives, and how we might overcome them.
Finalist for the Colorado Book Awards in the general fiction category

Excerpt

Part One: Inside

Inside my apartment, I have everything I need. For a single inhabitant, it's more than sufficient, with a bedroom large enough for a queen bed, a spacious bathroom, and an open living space with a full kitchen. It has several windows and a door. People tell me the building's in a prime location in the heart of the Mile High City. They tell me this is important. It's not a terrible city. I'm certain there are worse.
I remember a field trip I took in grade school. I stood in awe on the steps of the State Capital, with a round marker set into the marble, showing the exact elevation of 5,280 feet.
How Denver earned its nickname. A strange sense of accomplishment overwhelmed me as I planted myself on that stairway, above so much of the world.
I haven't been to that bronze domed building in years. The stainless steel supports have eroded under decades of weathering and the uppermost portions have begun to crumble in structural decay. I haven't seen this myself. I haven't seen a lot of things. My apartment is on the third floor of an old brick building and if I look out the large window along the east wall of my living room, I see a park—a fragment of grass and trees imprisoned by towering condos on all sides. Concrete pathways weave through the area, with a bridge over the river. When the weather permits, these walkways convey people on bicycles, couples with clasped hands and disposable coffee cups, and lone women walking small dogs on florescent leashes. If I look farther I can see the Denver skyline hovering over brick buildings in the distance, glowing yellow-green against the night sky. If I look.
I never open the window in my living room. I did once, the first year I moved. I'd begun to spend more time inside by then, aware that when I went anywhere, I'd become overwhelmed by the utter unpredictability of people and places. Anything could happen out there. This expectancy that something would happen tightened down in the center of my chest and made it harder and harder to endure any kind of new situation. Still, I had occasional moments when I longed to participate in some small way. And in a quiet instance of contemplation, I entertained the notion that if I opened my window for some fresh air, the sounds of the city, even a breeze, might ease the cabin fever. But the Platte River has always been rank with human garbage and the swampy aroma of moss and mildew, the noise of rowdy people traversing the sidewalk below, grated on my nerves. I haven't opened my window since. That was five and a half years ago, six months to the day before the last time I left my apartment, the day I realized I'd never leave again. October 27, 2004.
I have everything I need inside.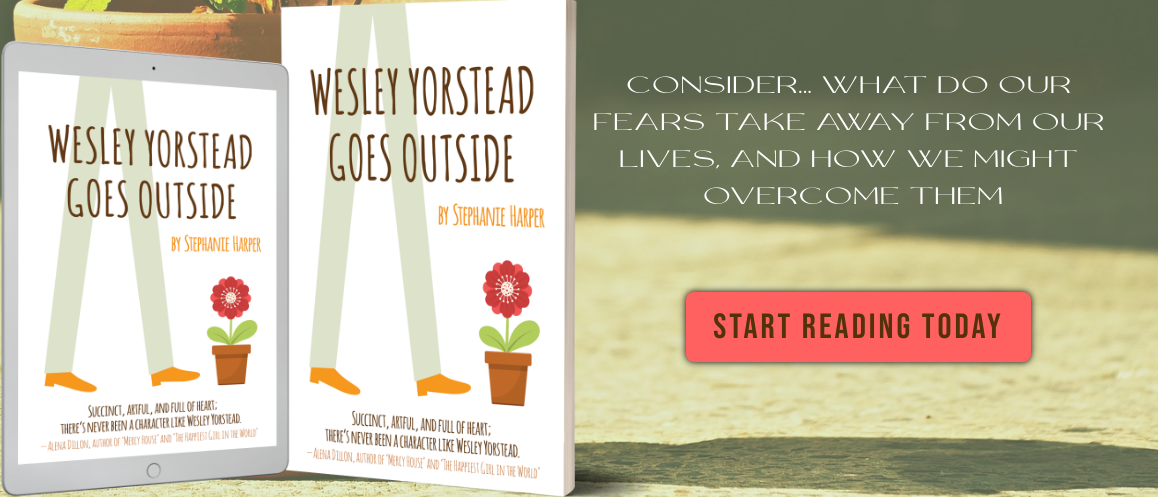 About the Author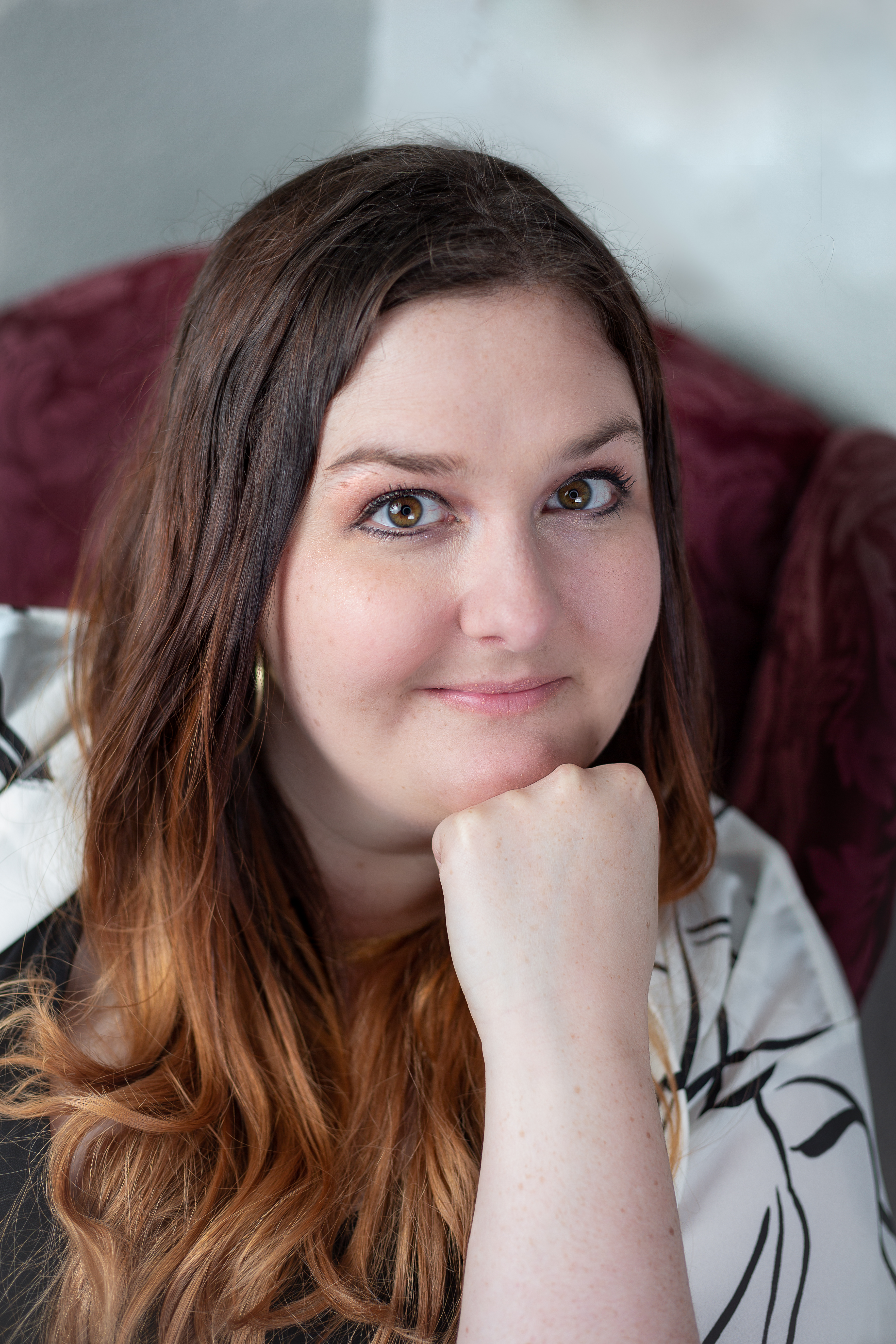 Stephanie Harper is the author of Wesley Yorstead Goes Outside (Propertius Press, 2020), as well as a poetry collection entitled Sermon Series (Finishing Line Press, 2017). She received her MFA in Creative Writing from Fairfield University. She's written personal essays and articles for many publications online and in print. She currently lives in Littleton, CO.
Contact Links
Purchase Links
Giveaway
a Rafflecopter giveaway