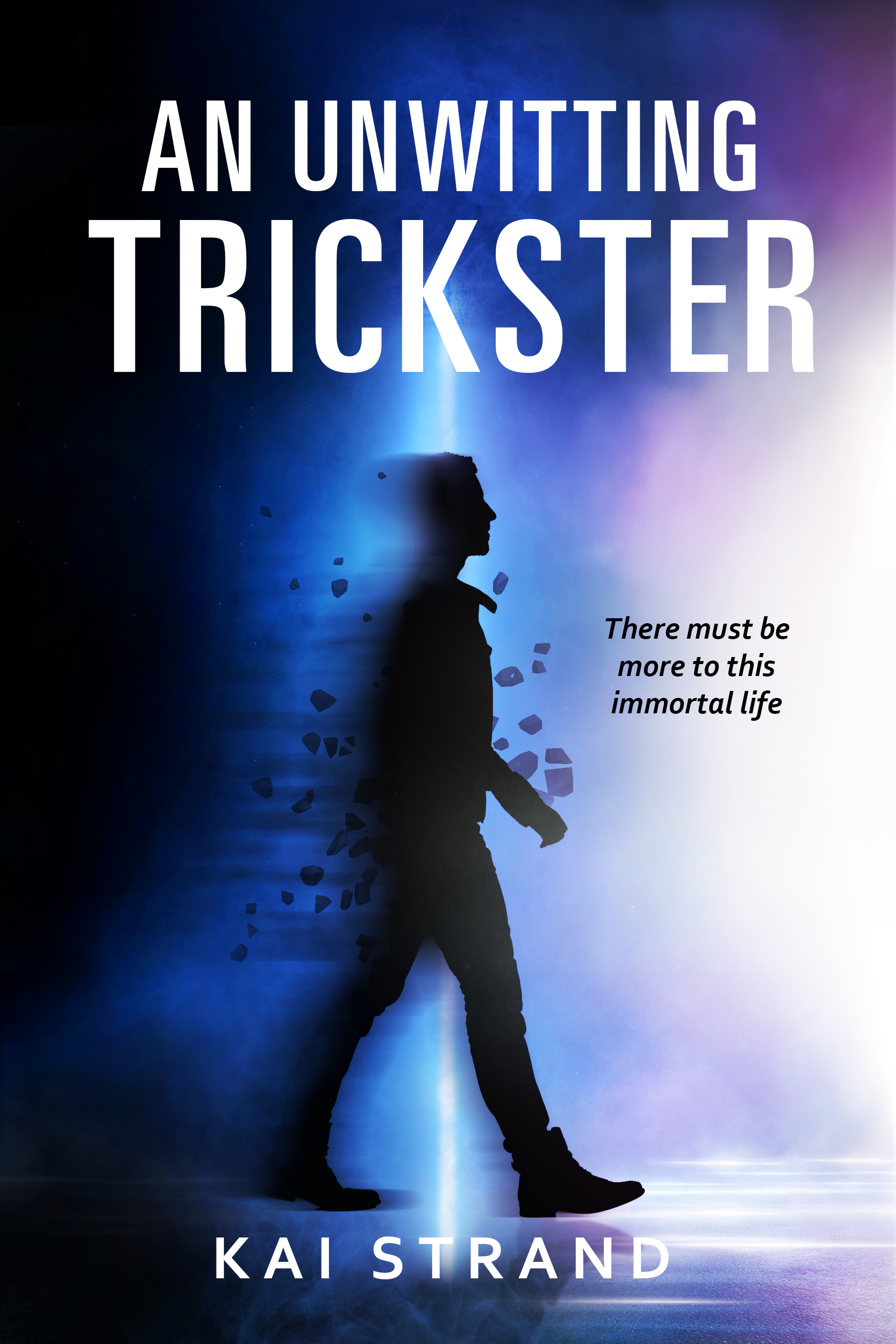 Young Adult Fantasy / Mythology
Date Published: 06-08-2021
Immortal Trickster, Luke, is starting a fresh life in a new-to-him seventeen-year-old body. With yet another lifespan stretched out in front of him, he's questioning what purpose his endless compulsion to play tricks serves.
Agnar, a Thor look-alike claiming to be his adoptive brother from the planet Asperian, appears to declare Luke has been away from home too long. One problem. Luke doesn't remember Agnar or living on another planet.
With more questions than answers, Luke cautiously agrees to accompany his "brother" back to Asperian, but the travel portal rejects him, leaving him behind to continue his mundane life of trickery. When interplanetary soldiers show up intent on killing him, he's forced into hiding and his list of unanswered questions grows.
Will Luke remain trapped on Earth forever, pulling meaningless pranks? Or will he finally figure out his true purpose?

Author Interview
1. What would you consider to be your Kryptonite as an author?
I used to say editing. Though it still steals my writer's power, I'm going to have to say time has taken the number one spot. It's one thing to carve out a couple of hours in the evening after a full day at the day job, but what I long for are those unending days that I can get lost in my creation and not have to stop to go to bed! Writing full time again is definitely a goal for me.
2. Favorite childhood memory involving books?
I loved scary books when I was around twelve years old. We had these huge windows that overlooked our front and side yards. I would get so caught up in reading, I wouldn't notice the sun setting. That really backfired when I was reading Amityville Horror. Those bright red pig eyes terrified me. I would slam my eyes closed and feel my way to the drapes so I could pull them closed without having to look at the blackness outside the windows. I still love scary books, but it is so much harder to scare me. Any recommendations?
3. Did you want to be an author when you grew up?
Oh, heck no! That wasn't even a consideration until my adult years. I wanted to be an archeologist! I thought it would be so fantastic to discover relics and piece together history. And then I found out that archeologists must deal with bugs. Lots of bugs and I never considered it again.
4. If you had to describe yourself in three words, what would they be?
Smart, compassionate, naïve.
5. What is your most unusual writing quirk?
I'm not a quirky person. Though I'd like to share something like I have to set three pens next to my computer in case the battery dies, or I read a motivational quote before each writing session to affirm how awesome being a writer is – I just write, edit, repeat.
6. Have you ever met anyone famous?
Oddly, I've met quite a few famous people, but the one meeting that stands out to me was the day former Vice President Dan Quayle visited the owner of the company I worked for at the time. Quayle was thinking about running for president and I have to say, after our introduction, I wouldn't have voted for him. The owner was giving him a tour of the facility and he called me out of my office to make the introduction. He told Mr. Quayle, "She manages our customer service and technical support departments." Quayle looked at me and out at the room full of people on the phones and says, "You mean little old you is in charge of all of these men?" UGH!
7. What is the first book that made you cry?
I don't know about the first book, but I totally completely ugly cried over Forgive Me, Leonard Peacock by Matthew Quick. I remember my husband asking if I was okay and I just shook my head and held up the book to which he nodded sagely.
8. What are your top 5 favorite movies?
Pride and Prejudice (any version), Phantom of the Opera, P.S. I Love You, HP - Goblet of Fire, and Jurassic Park. The last one is because it was the first movie of its kind. I remember leaving the theater totally amped up because we had seen dinosaurs. Real, live dinosaurs! We got to see how they moved, ate, what they sounded like. It was epic! How can you not like a story that makes you feel so alive with wonder?
9. If you were the last person on Earth, what would you do?
If I were the last person, I would document life as I see it. I would take the time to describe the beauty and frailty of humanity. I would find just the right words to share the sound of laughter and the ache of heartbreak. I would paint a word picture of what hope feels like, or what it's like when joy fills you so fully you think you might burst. I'd portray the value of love, the despair of sorrow. I'd make sure that we are so well documented that when an alien craft finds our planet, they will be sad to have missed us.
10. What fictional character would you want to be friends with in real life?
In my young adult romantic suspense, Finding Thor, the main character, Cara, has THEE best best friend! Kelly is supportive without being clingy, she's funny as all get out. She's a ride or die type and I absolutely love her. I love each one of those characters in that book (the main boy character is very swoony), but Kelly is special.
11. Do you have any advice for aspiring writers?
Read, read, read, read, read. I can't even begin to understand an author who doesn't read books in the genre or for the audience they write for. But you do need to read beyond your target audience also, to expand your storytelling skills and to learn what you don't like. No excuses. A chapter before bed each night or listen to audiobooks while you drive, clean, cook – you can find the time!
12. What is your favorite genre to read?
I read widely, but YA fantasy is my jam. I love escaping into a different world. I love a hero(ine) story. Overcoming crazy, world altering odds. Throw in a bit of a love story, star-crossed lovers, or friends to lovers, and I'll probably binge the whole thing in one sitting.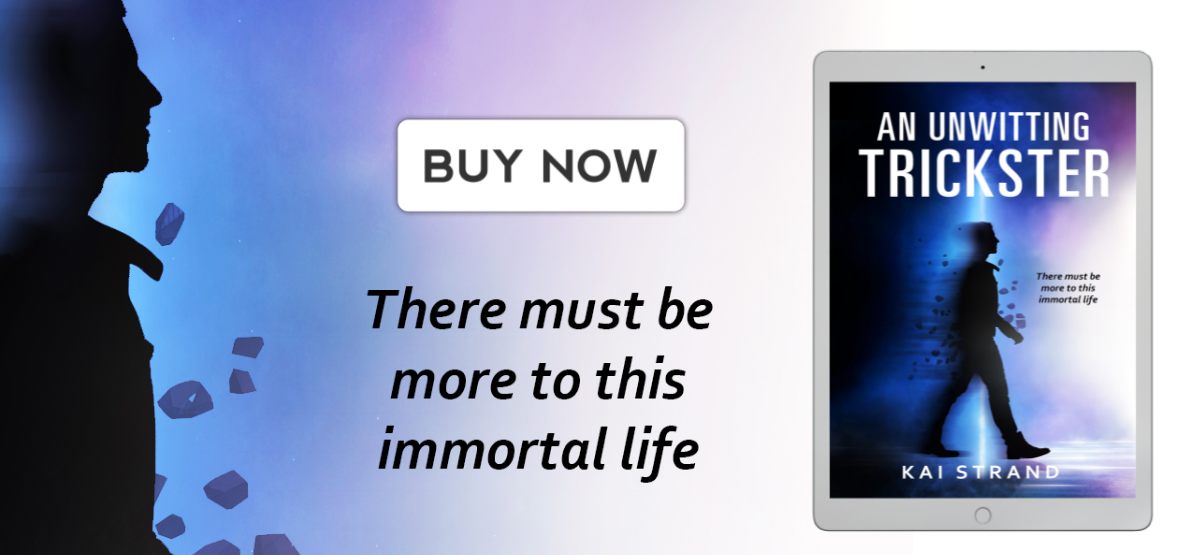 About the Author
Award winning Kai Strand, author of the action packed Super Villain Academy series, is often found exploring hiking trails and snapping pictures of waterfalls in her Oregon hometown. Mother of four, Kai uses her life experiences to connect with young readers. With middle grade works such as Save the Lemmings, The Weaver Tale series, and The Concord Chronicles series, and emotional YA adventures like Finding Thor, I Am Me, and Worth the Effort, Kai has written compelling stories that tweens, teens, and their parents love.
Kai has given numerous presentations in classrooms, to writer groups, and at workshops about her work and the writing process. She loves interacting with teens and gaining their insight on their latest reads as well as what they would like to see in future stories.
To find out more about Kai, please visit Kaistrand.com.
Contact Links
Twitter: @KaiStrand
Purchase Links
Giveaway
a Rafflecopter giveaway