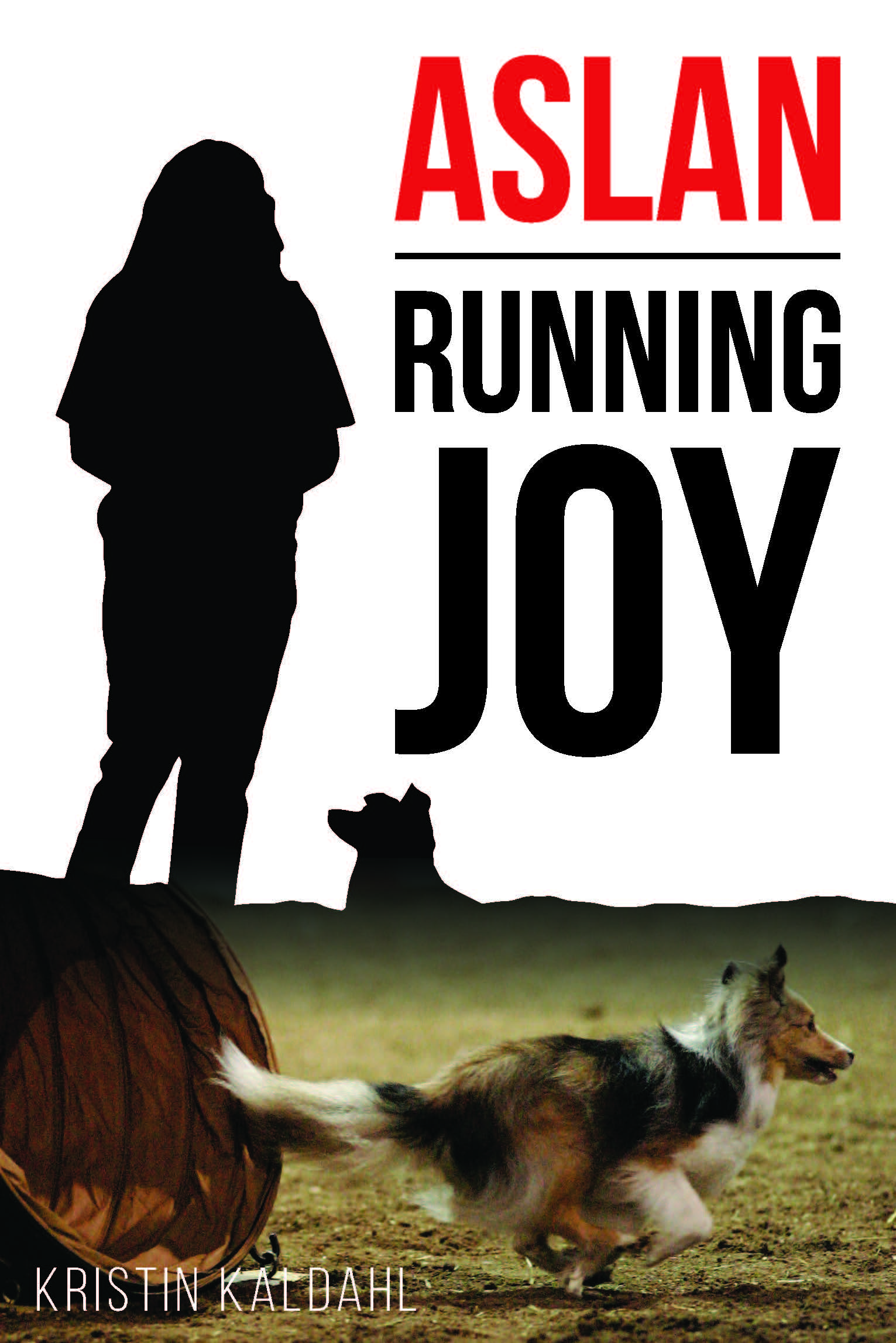 Young Adult Contemporary (General and Christian markets)
Publisher: CrossLink Publishing
Date Published: June 1st, 2021
First choices out. Second choices in.
It's been that way since dialysis left fourteen-year-old Krissy disabled. Her limitations went from none to a ton, and now they stand in the way of her dream—to compete in dog agility with her new sheltie pup, Aslan.
She's seen videos of agility handlers sprinting, spinning, and twisting as they race with their dogs through the intricate obstacle courses. It's a beautiful sport. Like dance. Like art.
And surely impossible for someone like her.
Her suspicions are confirmed when an agility instructor says Krissy's inability to run will keep her and Aslan from successfully competing against other lightning-fast agility teams and suggests Krissy choose a less physically demanding, second-choice dog sport.
Second choices—once again.
And on top of all that, Krissy is pretty sure she doesn't even like her own dog.
Author Interview
1.
What would you consider to be your Kryptonite as an author?
Focus, darn it! I struggle to stay focused during editing and revisions. I'm fine when creating that first draft. It's easy to stay focused then. But when I'm on the twelfth editing pass for a book I practically have memorized, I cannot find the focus. And as editing and revision are crucial to the process, I HAVE to overcome my tendency to mentally wander.
2. What is your most unusual writing quirk?
Hmm. I really wouldn't call this first part a quirk, but more like a tool. I'm legally blind. I can see, but not well. When I write, I have the font set at 45-point Times New Roman, white text on a black background. I'm writing this in 45-point font in fact. I can read 12-point font, but only with the aid of a magnifying glass.
So that leads to my quirk. I don't write in public unless my back is up against a wall because I know that anyone standing behind me with normal vision will be able to read what I write at a distance, and that's a distracting thought.
3
. If you could own any animal as a pet, what would it be?
Okay. As an author of dog books and a professional dog agility trainer, this is a given. A dog, of course! And, I do own a dog…or two. I have two Shetland sheepdogs—Aenon and Asher. Aenon is my current competition agility dog, and Asher is 13-years-old and retired from the sport. I'm hoping to add to my crew with another sheltie, hopefully sometime within the next 12 months. PUPPY BREATH! I can't wait!
And if I could own any specific animal, it would be Aslan, the dog the fictional Aslan in my book is modeled from. Actually, it would be re-owning Aslan as he was my dog but has passed away. I'd love it if Aslan could return to me. I miss him every day.
4. Have you ever met anyone famous?
When I was a newspaper reporter in Independence, Kansas, I interviewed Johnny Cash. It did NOT go well. To be blunt, Johnny was rude, but I remained professional and got the interview. Afterward, Johnny's public relations guy did his best to smooth any ruffled feathers, and I came away with a good story to tell about being mocked by a crabby Johnny Cash.
5. Tell us 10 fun facts about yourself!
1)
I've had kidney disease since I was 13-years-old. I spent nine months on dialysis back then, but have since lived decades with two transplants (no dialysis between them). My second transplant is now 12-years-old and going STRONG.
2) I had two dreams as a child. One was to own a bunch of Champion collies on the banks of the Deepfork River. Fast forward over 40 years and here I am with three agility champion shelties, AND I live on the banks of the Deepfork River. Exchange the shelties for the collies and boom—dream met. My other dream? Read on!
3) I hate coffee but love the aroma of those brown beans brewing in the morning.
4) I played classical guitar for years.
5) I've had seven dogs and one cat in my life. Ruffis (1977 to 1989-collie), Razz (1987 to 2002ish-rescued mix), Laika (1997 to 2012-rescued American Eskimo), Aslan (2001 to 2016-sheltie), Jericho (2003 to 2018-sheltie), Asher (2007 to present-sheltie), Aenon (2014 to present-sheltie), and Samson the cat (1989ish to 2004-rescued gray tiger).
6) My second dream as a child was to grow up to be an author of dog novels through a traditional publishing house. I was a voracious reader as a child, devouring both dog and horse books. With the release of ASLAN: RUNNING JOY, my second dream was met. I think it's pretty rare to see not just one, but two, childhood dreams come to life.
7) I'm a professional dog agility trainer. I own City Dogs Agility School, and for 17 years now, I've trained others for agility competitions. What a great job!
8) I don't watch many movies. I find books do a much better job relating a story, and I find movies so limiting in that regard. I rarely ever go to the theater. Odd…I know…especially for a story-teller.
9) I've qualified for the American Kennel Club's National Agility Championship 14 times with three dogs.
10) I'm an unabashed night owl. My most creative time is after 11 p.m., so I'm often up until 3 a.m. or even 4 a.m. writing. Can you say, "I don't do mornings?"
About the Author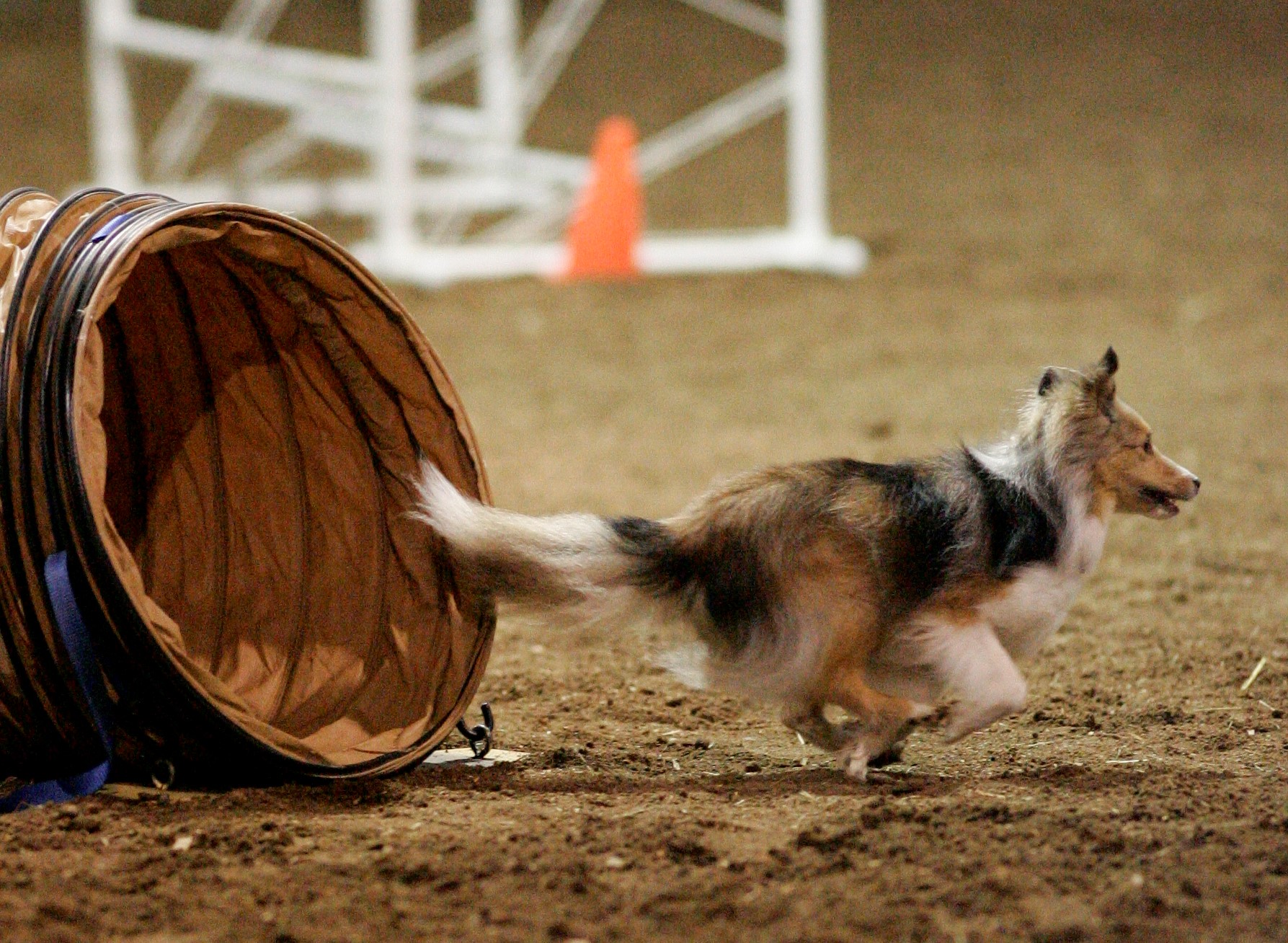 Kristin Kaldahl is an agility instructor, national-level agility competitor, and dog agility blogger with twenty years in the sport. Her dogs have earned eight agility championships and have qualified for the AKC Agility National Championship twelve times. In addition, Kaldahl is a semi-finalist in the 2018 Genesis Awards in the YA category, an award-winning former journalist, and a long-term kidney transplant survivor. #ownvoices
Contact Links
Twitter:@Sheltiebeast
Instagram: kristinkaldahl2
Purchase Links
Giveaway