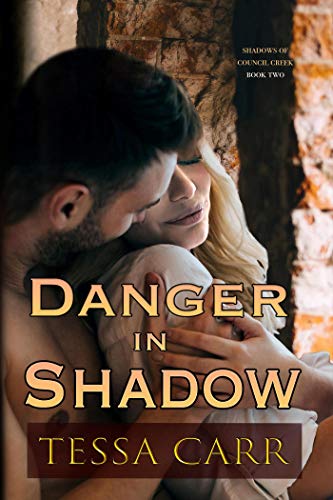 Shadows of Council Creek (Book 2)
Romantic Suspense
Date Published: 03-26-2021
Laurie Lancey has always loved the old picturesque bridge over Council Creek; it's that beauty which gave the town its name.
But then...
A near miss... A chinese fortune cookie with a deadly warning
A murdered co-worker
She knows now the serenity is just a deception. Something sinister is going on here,
And it's all around her.
Investigator Nick Allyn barely manages to save her when the shots are fired.
"This tells me only one thing, young lady," he tells her firmly.
"Those bullets were meant for you.
And only you."

EXCERPT

With a sigh, she padded down the hallway, unsure where her shoes were.
"Um," she stood there at the edge of the sofa, confused. "I don't see my shoes. And my zipper's broken. I need to go home and get some clothes.
And," she added, "there's the matter of my cat."
He set the laptop down on the sofa and rose. "Here. Come with me."
She scowled, following him around through the back of the kitchen to another room.
"This is my office. I don't use it much, but this is where everything is. Most of the time I use the laptop
sitting on the sofa."
He picked up a stapler from the right side of the desk and flipped it open to check for staples. "That's what I thought. It's loaded." He motioned to her.
"Turn around. I'll staple it shut."
She backed away a step.
Her expression was incredulous. "You'll staple—what?"
"Do you want to walk around all day with your panties showing? Of course that's fine with me, but—"
Her cheeks flamed. "No."
"Then turn. Now."
She was still staring at him when he took her shoulders and turned her to face away from him.
Bending her over the desk, she felt it as he slid his hand under the waistband of her skirt, and pulled the material taut.
The next thing she heard was the sound of a kerchunk, kerchunk, kerchunk, several times as he began to staple the zipper closed.
Before she realized what had happened, he took her shoulders once again and raised her up, turning her to face him.
"There. You're all set. You can go to the bathroom and check it out in the mirror. Looks pretty good to me."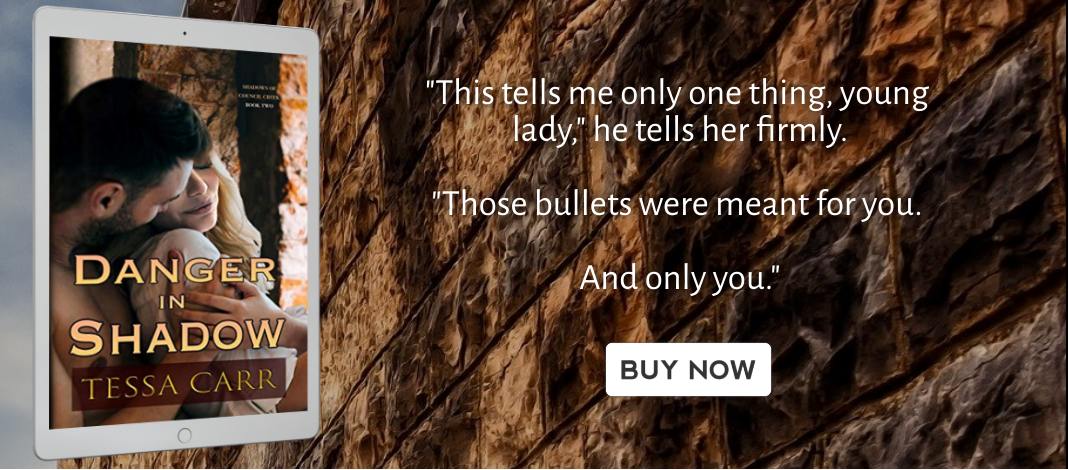 About the Author
It all started with my fifth-grade teacher, Mrs. J. Ever the elegant, perfectly coiffured lady, gave us an assignment to write a short story and read it aloud to the class.
Mine was about a group of fifth grade kids who went on a weekend camping trip, and encountered a grizzly bear. When it was my turn, I read.
Poor Mrs. J! I began to notice a twitch around her left eye sometime around the approach of the grizzly bear. By the time the body parts began flying, it had increased to her mouth, and her whole face was as white as a sheet.
But she was a trooper, and stayed upright throughout the whole story.
However, the other kids loved the story, because it was about them. Suddenly, I was hooked! Over the years, my writing changed from gory stories (my term as a kid) to space stories. Then spy stories, and finally romance. But the other thing I found I really loved was mystery and romance. I wasn't satisfied with just reading it. I wanted to write it!
Contact Links
Purchase Links
Giveaway