Author: Phil Geoffrey Bond
Narrator: Jenn Lee
Length: 50 minutes
Publisher: Chess Books/Above Deck Entertainment
Producer: Audiobook Empire
Released: April 15, 2021
Genre: Fiction

Mrs. Parsons lives a quiet life in a small cottage in the woods on the outskirts of town, having woken next to her husband Lloyd, and has gone about with her normal routine every day for the past 50+ years. But on this most extraordinary day, she will venture out into the world, reclaiming her place in it and, in so doing so, rediscover herself.

In this lush, romantic short tale from Phil Geoffrey Bond, the simple life is revealed as not so simple at all.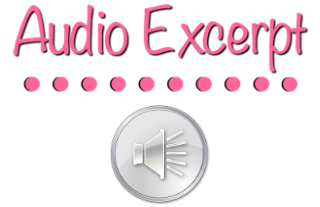 PHIL GEOFFREY BOND is an award-winning author, best known for his collection of short pieces,
All the Sad Young Men,
and the celebrated picture book,
My Friend, the Cat,
based on the popular stage show. Often mixing dramatic prose with live theatre, his original pieces
My Queer Youth, The Disney Diaries, My Friend, the Cat, My Roaring Twenties
and
Small Town Confessions
have been embraced by a wide range of off-Broadway audiences. As a playwright, Phil has developed work at The Sundance Theatre Lab
(The Citadel),
and many regional theatres throughout the states. A fixture on the NYC nightlife scene, he is a seven-time MAC (Manhattan Association of Cabarets), two-time Bistro and one-time Nightlife Award-winner. Currently, he is the writer/producer/host of
Sondheim Unplugged,
now enjoying its 11th year at Manhattan nightspot Feinstein's/54 Below. His debut novel,
The Last Year at Low Tide
(Chess Books), debuted to acclaim in 2018. In 1993, he was awarded the Presidential Medallion from President Clinton on behalf of his work as a young playwright. He resides in the Hudson River Valley with a cat named Emerson. href="https://twitter.com/philginnyc">
Twitter⎮
Amazon

After 20+ years as professional NYC actor, I stumbled into some documentary voiceover work. From that moment on, I knew the trajectory of my career had been changed forever. I adore narrating and doing VO, and every job feels like a gift.

Q&A with Author Phil Geoffrey Bond
Was a possible audiobook recording something you were conscious of while writing?

Not at all. I wrote this when I was in my early twenties, before such things existed.



How did you select your narrator?

My dear friend Jenn Lee Andrews began narrating books -- she's a wonderful actress with whom I've worked before many times. It was just a natural fit. She's sublime.



How closely did you work with your narrator before and during the recording process? Did you give them any pronunciation tips or special insight into the characters?

No - she invented it all herself, marvelously.



Were there any real life inspirations behind your writing?

I grew up in a small town in Indiana with rural towns, rivers, creeks, etc., named after Native American tribes. That's really the background for the sense of place in the story. The characters are just my own imagination, although I think we've all known people like Maybelle, at least.



Are you an audiobook listener? What about the audiobook format appeals to you?

I'm a novice and have no experience here. However, I remember "Books on Tape." I eagerly devoured, after I'd read it, Katherine Hepburn's book, "Me," which she read herself.



If you had the power to time travel, would you use it? If yes, when and where would you go?

I would have liked to have seen Judy Garland at Carnegie Hall on April 23, 1961.



If this title were being made into a TV series or movie, who would you cast to play the primary roles?

Meryl Streep as Maybelle. David Stratharian as Lloyd. Glenn Close as Emma, the friend from the dance -- former Miss Fire Engine. The young couple in the restaurant could be cameos by Lily James and some dashing young gentleman.



What do you say to those who view listening to audiobooks as "cheating" or as inferior to "real reading"?

I'm new to it, as well. But I do appreciate hearing a human voice embody my words and, if it gets people paying attention to the written word, I'm all for it.



How did you celebrate after finishing this novel?

I throw a plate and a glass into the lit fireplace aka Kathleeen Turner in Romancing the Stone. Then I pet my cat, Romeo.



What gets you out of a writing slump? What about a reading slump?

Scotch.

Have any of your characters ever appeared in your dreams?

They mostly come from my dreams, originally.



What's your favorite:

Food - Chinese -- really fried, bad for you chicken - like sesame or General Tso's.

Song - anything sung by Streisand. Also, Etta James, Dinah Washington, Lady Day, Carole King, Maureen McGovern, Sally Mayes, Ann Hampton Callaway, Liz Callaway… the story goes on...

Book - trick question.

Television show - The Golden Girls/anything Star Trek.

Movie - Funny Girl.

Band - rubber.

Sports team - what's that?

City - London.



What bits of advice would you give to aspiring authors?

Don't ever listen to me.



Do you have any tips for authors going through the process of turning their books into audiobooks?

Be absolutely fond of your narrator. I am.



What's next for you?

My partner's 40th birthday was this week and there remains leftover cake in the fridge… probably that.


Plugging you into the audio community since 2016.
Sign up as a tour host here.