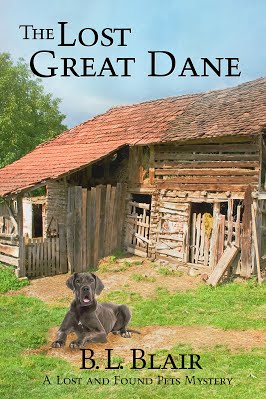 The Lost and Found Pets Mysteries, Book #1
Cozy Mystery
Date Published: December 1, 2016
The Lost Great Dane is the first novella in the Lost and Found Pets series. Alexandra Prescott is a licensed private investigator specializing in finding missing animals. Reuniting pet and owner is more than just a job.
While looking for a lost cat, Alex finds a weak and injured Great Dane. The dog has no collar, no tags, and no microchip. And the only person looking for him is a man who might have murdered his own wife.
Within 24 hours, Alex has a hunted dog, a cryptic message, and a hitman after her. She realizes the only way out of this mess is to solve the mystery of the lost Great Dane.

Excerpt
I took Simba back inside and got him settled in the laundry room. I then washed Hero and cleaned the mud tracks from the house. By then, it was well after five o'clock. I threw a casserole into the oven and made a quick batch of brownies. I'm a decent cook. My aunt had taught me the basics, and I learned over the years that if you can read a recipe, you can usually produce something eatable. There are a couple of recipes I have gotten pretty good at making. Once the brownies were cool, I put a few in a baggie, grabbed the casserole, and headed next door.
My neighbor, Harvey Gibson, is an eighty-two-year-old retired marine. Even at his age, he is still built like a tank. He's tall and strong. In spite of his intimidating appearance, he is one of the sweetest people I have ever met. He has lived in the neighborhood since he got out of the military, and he and my aunt had been friends. He had been there to hold my hand when we laid her to rest.
At least twice a week, I made dinner for him, and the two of us ate together. I tapped lightly on the back door before reaching for the handle. Harvey only locks his door when he is gone.
"Harvey," I called as I stepped into his kitchen.
"Be there in a minute, Alex," Harvey replied from the other side of the house. He had recently discovered online gaming. He now spends a great deal of time kicking teenage butt on a couple of the multiplayer websites. Harvey might not be as fast as some of the youngsters are, but he can outthink them all.
I set the food on the table and was getting two plates from one of the cabinets when I heard someone behind me. I turned with a smile only to be stopped dead in my tracks. It wasn't Harvey. Instead, it was the biggest mistake of my life.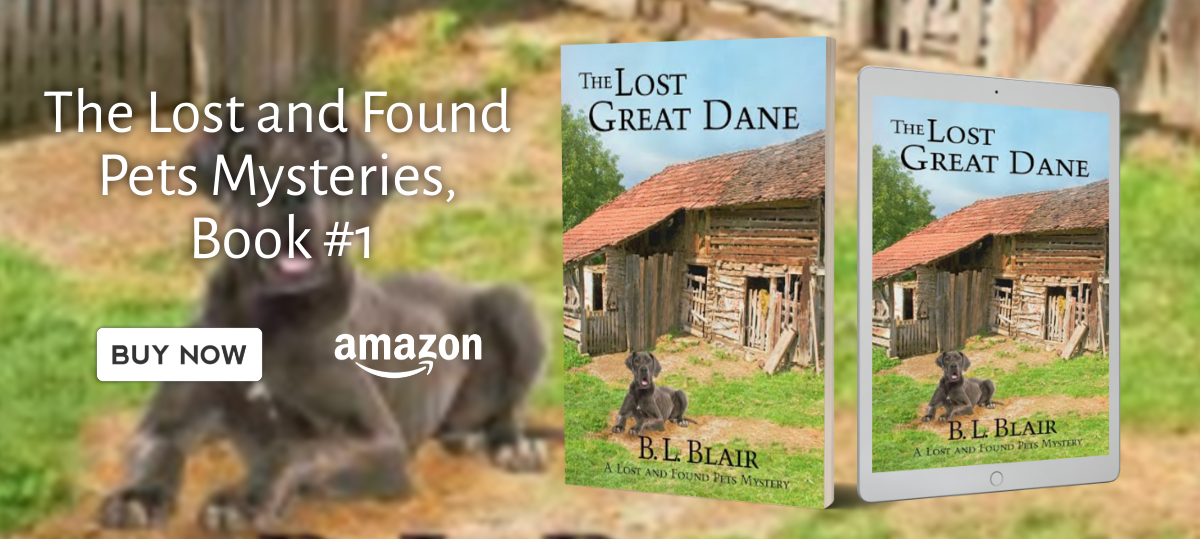 About the Author
B. L. Blair writes mystery/romance stories. Like most authors, she has been writing most of her life and has dozens of books started. She just needs the time to finish them.
She is the author of the Leah Norwood Mysteries and the Lost and Found Pets Mystery Novellas. She loves reading books, writing books, and traveling wherever and as often as time and money allows. She is currently working on her latest book set in Texas, where she lives with her family.
Contact Links
Purchase Link
Giveway
a Rafflecopter giveaway