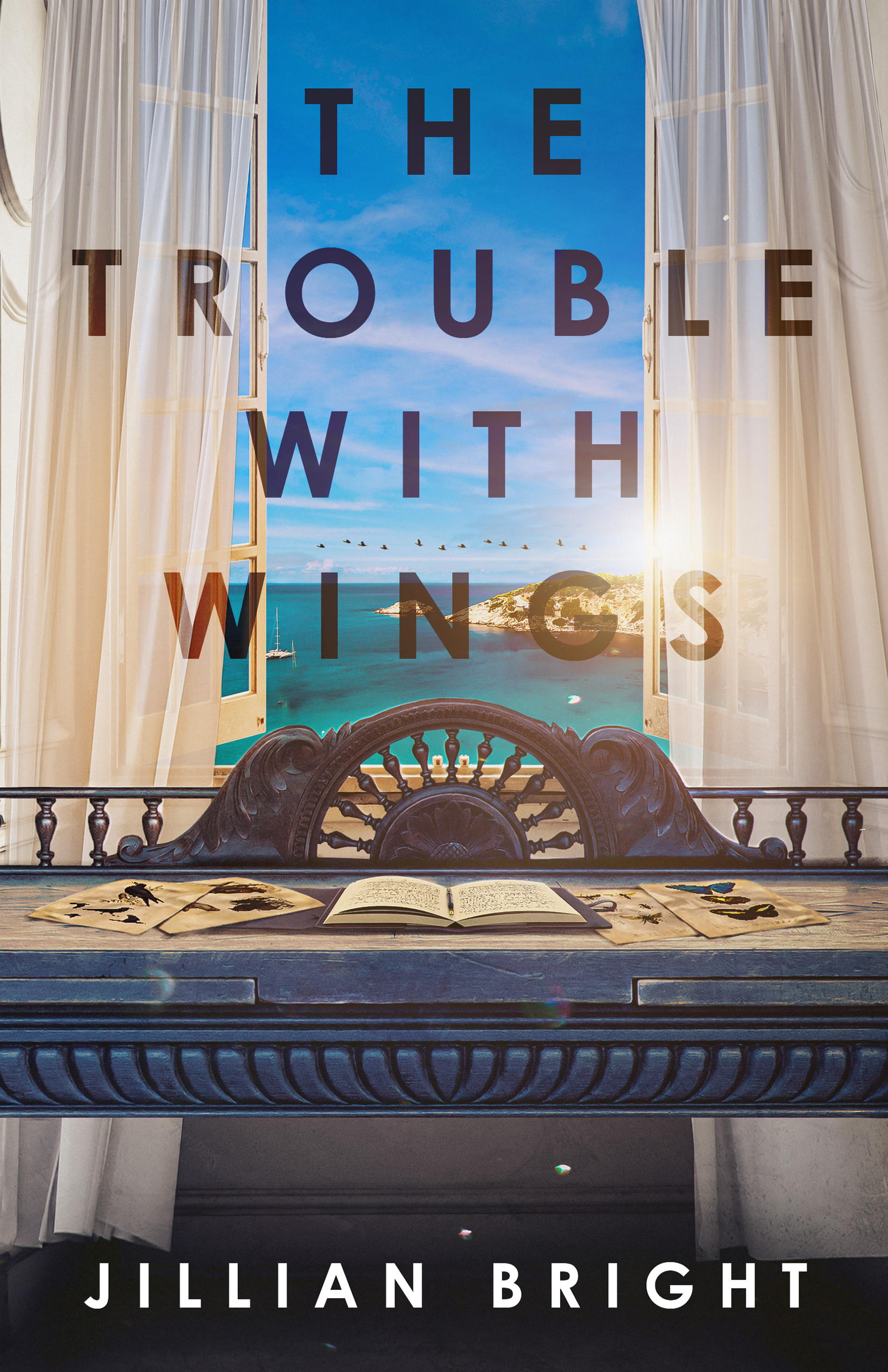 Nonfiction
Date Published: 06-15-2021
Publisher: Burning Soul Press
Jillian Bright has lived and loved the world over, wild and free, her soul awakened and destroyed, mended and strengthened. From empowering women through custom-made bikinis in Costa Rica to listening to a Bulgarian astrologer predict her son's unplanned birth, her journey took her from country-to-country, unveiling passion and purpose. But it was the various crossroads along the way that taught her the most meaningful lesson: It's never the first step off the cliff that's the most terrifying. It isn't even the free fall that happens afterward. The scariest part is the crash landing when self-doubt makes you think that maybe you can't actually fly. That's when you begin to understand that you have to grow your own wings. That's why when Jillian found herself in South America, robbed of everything that mattered most and facing the biggest crossroads of her life, she went all in—and dived off the cliff. The Trouble with Wings is a deeply honest and stirring memoir about living life from your heart and trusting yourself to say yes—even when it means you have to risk it all. Jillian Bright is an award-winning travel writer, author, copywriter, retreat leader, and mother whose mission is to empower women, especially other moms by telling stories, amplifying voices, and creating sacred space and community. She is originally from Northern California and now lives in the Italian countryside with her winemaker partner and their son.


Excerpt
I planned my first solo international backpacking trip flawlessly, which was my first mistake. Two things led me into a series of crises almost immediately after landing in Central America all by myself. First, I'd assumed that my plan was a good one and that I'd want to stick with it no matter what. Which I absolutely did not. And second, I assumed that everything would go as planned. Which of course it didn't.
I'd traveled internationally before—to Ireland with my boyfriend a few years before and to West Africa on a mission trip after that—but never on my own. Traveling—and life—was never a wild, self-determined adventure. I was always following someone else's footsteps or rules.
I grew up just outside the city limits of a small rural town in Northern California, in a traditional Christian family where more than a handful of my relatives and ancestors were preachers and missionaries. From church and the Christian joint elementary and middle school I attended, I learned a lot about whose footsteps I should follow and the rules of being a good Christian and a good wife. But there was nothing and no one to show me how to become a strong independent woman and the scientist I thought I wanted to be.
I'd been protected and sheltered, taught how to keep myself apart from the real world, not how to exist or thrive in it. The answers to my questions were filtered through what the Bible, my parents, or Christian school taught me was true. The only way to heaven was to believe in Jesus. Women were supposed to be submissive to men, and men were supposed to have dominion over nature.
I accepted it all as Truth, as children do. And I liked the idea that I could have a personal connection with God. It felt as natural as breathing to sit outside, hidden in the tall stalks of wild oats on a warm spring day with a science book and a magnifying glass, talking to myself or God or my imaginary friends and hearing them answer. As I grew older, I still felt connected with God, even though I stopped considering myself a Christian.
Nature enthralled me as a child and was the strongest formative force of my childhood, but in high school I was introduced to something that captivated me just as surely and would become the strongest transformative force of my adult life.
One day my freshman year of high school, I was sitting in French class, and our teacher, known for his somewhat unorthodox teaching techniques, was showing the class photo after photo of the year he and his wife pulled their three daughters out of school for the year to sail around French Polynesia.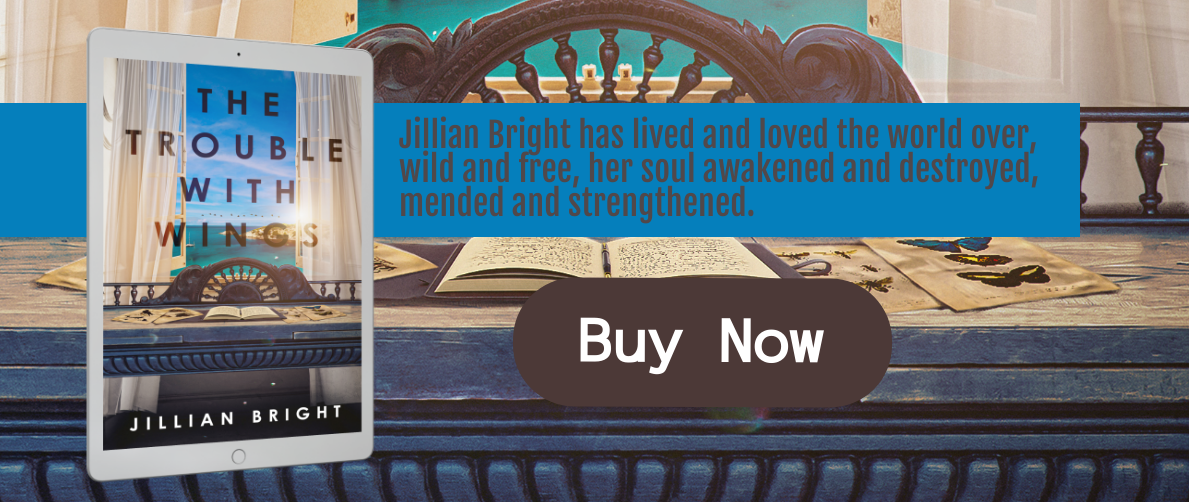 About the Author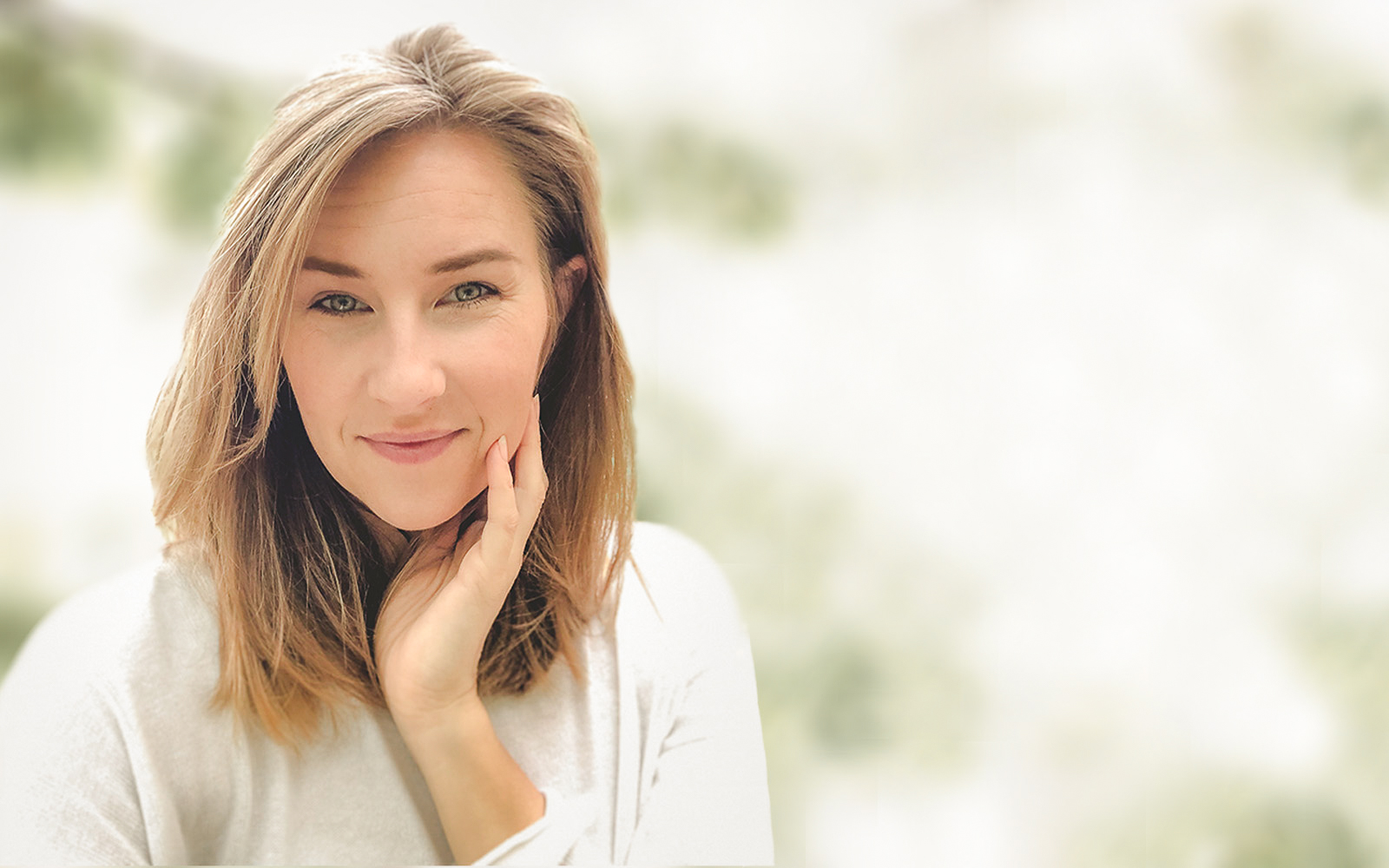 Jillian Bright is an author, award-winning travel writer, ghostwriter, copywriter, retreat leader, and mama on a mission. She wants to empower women, especially other moms, by telling stories, amplifying voices, and creating sacred space, community, and a vision for a better future.
She believes that when we truly listen to each other, connect, collaborate, and organize, we WILL create a better world for our kids and our future generations.
Jillian has lived in California, Costa Rica, Argentina, and Italy and traveled throughout the world. She was the founder of a custom swimwear company that existed to empower women to embrace who they are rather than who they're told they should be and organized several fundraising efforts to fight destructive, irresponsible farming practices in one of the Northern California cannabis communities.
She's currently working on a historical fantasy trilogy series set in the ancient Mediterranean and organizing retreats and travel adventures for women in Italy, Argentina, and Costa Rica. She hopes her retreats will inspire women to come together, claim their passion for life, and collaborate with each for lasting change.
Rising Sisterhood is her second book as a contributing author and her memoir, The Trouble with Wings releases June 15, 2021 from Burning Soul Press.
Jillian donates a portion of her book and copywriting revenue to women and women-led organizations creating change for women, girls, and mothers across the globe.
Jillian is originally from Northern California and now lives in the Italian countryside with her winemaker partner and their son where she eats as much gelato as humanly possible and is determined to learn to sail.
Contact Links
Instagram: @wildbrightandfree
Purchase Link