Author: Susana Imaginário
Narrator: Sarah Kempton
Length: 11 hours 36 minutes
Series: Timelessness, Book 1
Publisher: Susana Imaginário
Released: Apr. 30, 2020
Genre: Fantasy

Chronos, god of Time, and creator of the Universe, wants to destroy Eternity.

A mysterious immortal seeks vengeance.

And a reclusive Olympian deity does what no god should ever do: She answers a prayer.

As punishment, she is stripped of her powers and trapped in a mortal's body. Now a Wyrd - a fated god - she is haunted by the memories and thoughts of her host and must hide her true identity in order to survive in Niflheim, the rival Norse Underworld.

There she discovers the afterlife is not quite what it used to be. Niflheim's new ruler threatens the precarious balance of a world overrun with outcast deities and mortals alike.

To save her own sanity and find her way back to the stars, she must help the other Wyrd overcome their grievances to defeat this enemy, but those who would be her allies appear to have motives as hidden as her fragmented consciousness.

And yet it seems the greatest threat to her freedom comes from within, and the prize it seeks is her immortal soul....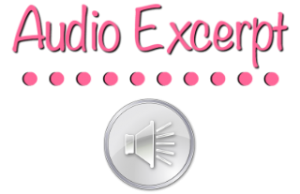 Susana Imaginário lives in Ireland with her husband and their extremely spoiled dog. Her hobbies include reading, playing board games, hanging upside down, poking around ancient ruins, talking to trees and being tired. Her work combines mythology with fantasy and psychology in a strange way.

Sarah has worked on nearly 40 audiobooks to date across various genres, as well as other voice over work from corporate explainers to video games. She has been working as a professional actor for 14 years and is a comedy improviser having performed all over the place from London to Edinburgh to New York and even Luxembourg.


Plugging you into the audio community since 2016.
Sign up as a tour host here.