Author: Lewis Carroll
Narrator: Lynn Norris
Length: 2 hours 42 minutes
Publisher: Blackberry Publishing Group
Released: Mar. 12, 2021
Genre: Classics; Fantasy

Alice's Adventures in Wonderland (commonly shortened to Alice in Wonderland) is an 1865 novel by English author Lewis Carroll (the pseudonym of Charles Dodgson). It tells of a young girl named Alice, who falls through a rabbit hole into a subterranean fantasy world populated by peculiar, anthropomorphic creatures. It is considered to be one of the best examples of the literary nonsense genre. The tale plays with logic, giving the story lasting popularity with adults as well as with children.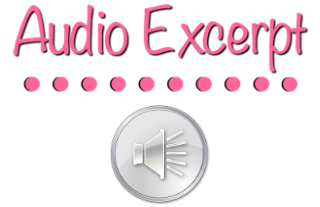 Lynn gets it. She's an audiobook fan as much as a narrator. And she cannot wait to be transported by a fabulous story and taken to another realm, or taught a series of fascinating new facts by a talented chronicler. Her own fandom has become a master class study and informed her narration and performance in the audiobook ring. Lynn doesn't really have a favorite genre of narration, though she's becoming a favorite for Romance and YA authors. She also loves Mystery/Thrillers and finds herself really connecting to Stephanie Plum-type heroines.
Lynn's lifetime of acting, improv and singing training lends itself smoothly to a hassle-free audiobook narration from someone who takes the time to be engrossed in the story, absorb the direction and deliver the desired performance on the first go. And her easy facility with accents and dialects infuses extra life into elaborate worlds of characters. A fair amount of her catalog of audiobooks are from authors who've come back for sequels and additional book series.
A Voice Arts Awards-winning narrator, Lynn's a 2021 Finalist for Independent Audiobook Awards in the Fantasy and Best Female Narrator Categories.



Narrator Lynn Norris' Top 10 Reasons to be an audiobook listener
Storytelling is part of what it means to be human. Listening to stories is a deeprooted and ancient human experience.

Audiobooks connect you to other humans through the sound of their voices.

You get to enjoy being read to, instead of reading.

You can enjoy audiobooks in moments where reading isn't possible - while driving, on a run, while exercising, while cooking, etc.

You get new perspectives on stories that your own inner voice wouldn't provide while reading.

You can close your eyes and let your imagination paint the pictures you're hearing.

Audiobooks improve your listening skills.

You can experience new accents or dialects you might not encounter otherwise.

Audiobooks can open up your experience to new parts of the world.

If you listen to while reading a book narrated by the author, you're getting to hear exactly what the author intended with every word.


Plugging you into the audio community since 2016.
Sign up as a tour host here.