Author: Christina Thompson
Narrator: Gary Bennett
Length: 5 hours 8 minutes
Publisher: Christina Thompson
Released: May 28, 2021
Genre: Historical Fiction


"One hundred and twenty Marines wounded. Eighteen dead. All for one lousy hill".

Corpsman Orrin Connor's faithful letters with a touching twist shield his parents from the horrors of war. His buddy Rawley Armstrong's poignant letters give his sister the harrowing truths. Throughout their dangerous assignments during the Korean War, they debate the consequences of their choices. Orrin gains comfort in downplaying his experiences while Rawley feels a healing purge. As they get to know the Marines in their charge, the corpsmen gather a variety of opinions. Although Orrin and Rawley disagree, their friendship remains true until the bitter end.

"It all happened within minutes. For some, it would last a lifetime".

Based on her father's letters to his parents throughout the Forgotten War, author Christina Thompson has produced this work of historical fiction to pay tribute to Navy corpsmen by remembering their service to their brothers and their country. Imagining her father had guarded his parents from the carnage of war, Christina elaborates on what could have happened while staying true to the dates and experiences her father shared in his actual letters.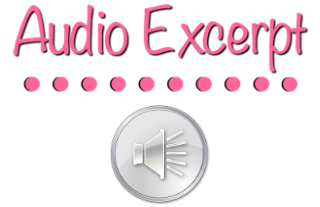 Christina Thompson has a Bachelor of Science Degree in Biology from Nazareth College in Kalamazoo, Michigan. She is a certified massage therapist from the Health Enrichment Center's School of Therapeutic Massage in Lapeer, Michigan. She also has a Diploma in Traditional Chinese Acupuncture from the Midwest College of Oriental Medicine in Racine, Wisconsin. Her background in biology gave her a love of science and an insight into the physical realm of the body. Her holistic understanding of Traditional Chinese medicine taught her that the mind and spirit affect the body in powerful ways. As a former holistic practitioner with over 20 years of knowledge, experience, and service, Christina now enjoys writing about the physical science, the emotional workings of our mind and heart, and the spiritual energy that taps into our passions. She is the author of the romantic thrillers in The Chemical Attraction Series, which include Their Rigid Rules, The Kindred Code, Chemical Attraction, Chemical Reaction, and an anthology of short stories, Searching for Her. She has also written the romantic adventures, The Trucker's Cat and The Garden Collection.

Narrator Gary Bennett is a SAG-AFTRA audiobook narrator. He was born and raised in California and then in Bozeman, Montana, and is the oldest of 4 children. He now calls the greater Seattle area his home, and he's a huge fan of the Seattle Seahawks He's always been passionate about not just telling a story, but telling it well! From reading bedtime stories with his children to performing in front of the microphone, bringing a story truly to life is one of his greatest joys. Gary has pursued his career in audiobook narration with zeal, investing in not only personal coaching from some of the best in the field, but in also some of the best equipment for his professional home-based studio. There are few things he enjoys more than stepping into his
StudioBricks
home studio and recording his favorite books! Gary is also a licensed electrical engineer and a private pilot, loves to listen to and play music and is an avid outdoor enthusiast.
My Unexpected Journey Toward Forgiveness
By Christina Thompson
For two years, I've stepped beyond my comfort zone and into a raw place of anger, sadness, and then understanding in this personal project of historical fiction.
It first started after my dad passed away. We were going through his things and found a stack of letters he wrote to his parents during the Korean War. Well, my dad never talked about that time in his life. I wanted to know if these letters gave any indication why he was unbending and emotionally absent.
I organized the letters chronologically with the idea of sharing these historical papers with his grandchildren. For a month, I carefully typed up the chicken scratch cursive on pages of transparent tracing paper. At first, I thought the unreadable writing was some kind of secret military code. With my mom's help, we deciphered his words.
As I read through one hundred letters, I found that they weren't quite complete. As a corpsman, Dad had antidotes about life in Korea, but the letters had no context, no big picture history. I wanted to give my family a complete awareness of that time period, so I decided to create my own fictional story around his letters using a character from my Series. If you've read the Chemical Attraction Series, you may be familiar with Matt Connor's father, Orrin. He was the perfect age and had the demeanor I needed to tell the story.
After six months of researching the Korean War, I was able to match dates and battles with my dad's letters. I had fit more pieces of the puzzle together, and I have two thick binders to prove it.
Next, I needed to tie the letters together with a beginning, middle, and end. I spent another four months outlining a complete story battling my own emotions about my dad along the way. In a sense, writing this story was healing therapy between my dad and me. We weren't close in life, but I feel like I know him a little better now. Through his letters, I learned how much he loved his parents. I found inspiration in the picture on the cover. Can you see and feel the love?
I wondered if our relationship would have been different if I had known about his past while he was alive. I will never know. In the end, it is what it is. Do I have regrets? No. I may not have written this story otherwise. I've made my peace. I'd like to think Dad had a hand in the fictional scenes of the story. Wishful thinking? Sure, why not? I believe we have spirit guides. Maybe my personal journey was heaven sent.


Plugging you into the audio community since 2016.
Sign up as a tour host here.