Author: Kevin G. Chapman
Narrator: Kevin G. Chapman
Length: 10 hours 13 minutes
Series: Mike Stoneman, Book 4
Publisher: First Legacy Productions
Released: May 24, 2021
Genre: Thriller

He took a knee for social justice. Now, he's dead.
Controversial quarterback Jimmy Rydell's body was found naked - on the Central Park carousel. Who killed him? How did he get there two days after he disappeared? And why was the body frozen?
Jimmy's team just wants to move on, after collecting on the $20 million insurance policy. Jimmy's teammate - the one who threatened to kill him - swears he wasn't there. Jimmy's bodyguard had the night off. Somebody is going down for this if NYPD homicide detectives Mike Stoneman and Jason Dickson can find a theory that explains all the bizarre facts. They just hope the case doesn't tear the team, and the city, apart first.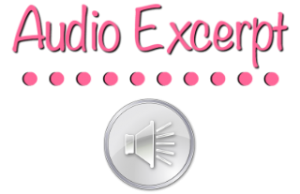 Kevin G. Chapman is, by profession, an attorney specializing in labor and employment law. He is the most recent past Chair of the Labor & Employment Law Network of the Association of Corporate Counsel, leading a group of 6800 in-house employment lawyers. Kevin is a frequent speaker at Continuing Legal Education seminars and enjoys teaching management training courses. Kevin's passion (aside from playing tournament poker) is writing fiction. Kevin's first Novel: "Identity Crisis: A Rick LaBlonde, P.I. Mystery," was self-published through Xlibris in 2003, and is now available via Amazon.com as a Kindle e-book. His second novel,
A Legacy of One
, published in 2016 and was a finalist (short list) for the Chanticleer Book Reviews' Somerset Award for Literary Fiction.
A Legacy of One
is a serious book, filled with political and social commentary and a plot involving personal identity, self-determination, and the struggle to make the right life decisions. Kevin's next novel,
Righteous Assassin (A Mike Stoneman Thriller), was
a much more "fun" read -- it's a page-turner. It has some serious sub-themes, but it's a serial killer chase and it's intended to be enjoyable and easy to read. It was named one of the top 20 Mystery/Thrillers of 2019 by the Kindle Book Review! Kevin has just recently finished book #2 in the Mike Stoneman Thriller series,
Deadly Enterprise,
which was published on December 2, 2019. He has recently completed the narration of books 1 and 2 in the Mike Stoneman Thriller series for audiobook release in 2020. Kevin has also written several short stories, including "Fool Me Twice," the winner of the New Jersey Corporate Counsel Association's 2010 Legal Fiction Writing Competition, which was the genesis of the character Mike Stoneman, the protagonist in
Righteous Assassin
. He has also written one complete screenplay (unproduced so far) and has another screenplay and two more novels currently in the works, one of which is a sci-fi space opera epic. Kevin is a resident of West Windsor, New Jersey and is a a graduate of Columbia College ('83), where he was a classmate of Barack Obama, and Boston University School of Law (magna cum laude '86). Readers can contact Kevin via his website at
www.KevinGChapman.com
.
Social Justice, Racism, and a Murder Mystery
Kevin G. Chapman
These days, the subject of how police officers treat suspects – particularly non-White suspects – is very much in the news. What factors cause police to have conscious or unconscious bias against Blacks and other minority groups? How to we deal with this as a society? Tough questions, for sure. As a writer and reader of crime fiction, I'm very much aware that stories about cops (in books and in movies and TV shows) mostly portray the "bad" guys as guilty and the cops as the "good" guys who strive to protect the public and uphold justice. Sometimes the cops are corrupt and are really "bad" guys, or they have drug or alcohol problems. Sometimes the criminals have ambiguous motives. But few stories, my own included, include "good" cops behaving in overtly (or even subtly) racist ways. It doesn't make for great fictional storytelling, unless that's the main plot, which doesn't make for a sympathetic hero.
When I started working on the outline of my newest book – installment #4 in my Mike Stoneman Thriller series – I decided to address the racism issue, as well as others, within the context of my existing characters. When my readers first met NYPD homicide detective Mike Stoneman in book #1 (
Righteous Assassin
), he was giving a hard time to his new, young, partner – a newly-promoted Black detective named Jason Dickson. Mike called him "Kid" or "Rook" and treated him with disain at times. Jason pushed back and their relationship was tense. We found out that Mike thought Jason was the unfair beneficiary of a departmental affirmative action program that gave him the promotion to detective when he didn't deserve it. Other candidates who were White scored higher on the detective's exam, but Jason jumped over them so that not all the new detective promotions would be White. Mike thought that was unfair. Later in the story, Mike's very recent love interest, medical examiner Michelle McNeill, points out that Jason didn't do anything besides apply for the promotion and score as high as he could on the exam. It wasn't his fault that he got selected.
By the end of
Righteous Assassin
, Mike and Jason had fully bonded into a partnership. Jason, despite Mike's sometimes harsh treatment, learned from his experienced partner, and in the end had his back. Mike recognized that Jason could have thrown Mike under the bus, but he didn't. Then, in book #2 (
Deadly Enterprise
) we learn along with Jason that Mike had another reason for his treatment of his young partner that had nothing to do with discrimination or racism. I won't spoil it for you, but it explained a few things. (If you want to spoil it for yourself, you can listen to chapter 23, which I call "the scotch scene" from
Deadly Enterprise
here:
https://kevingchapman.com/2020/02/04/audiobook-excerpt-deadly-enterprise-chapter-23-the-scotch-scene/
)
Still, the undercurrent of Jason's struggle to be a great detective while also being the only Black detective in the upper Manhattan homicide division is always there. So, tackling the subject in book #4 was not a huge stretch.
The main plot of
Fatal Infraction
is the murder of a Black NFL quarterback named Jimmy Rydell. Jimmy was already a lightning rod of controversy for taking a knee during the national anthem to protest police brutality toward Blacks and racial justice in general. (Sound familiar? Jimmy is not supposed to be Colin Kaepernick, but in a very real way, the NFL "murdered" Colin's career by running him out of the league for his protests.) Naturally, one theory about who might have murdered Jimmy is that it was some racist who was out to get him because of his protests. The story includes a player on the team who is a good ol' southern boy with KKK roots and a racist background. He also threatened to kill Jimmy. Yep, he's a suspect. So, racism, protests for social justice, and violence against Blacks are all built into this story line.
As Mike and Jason investigate the case, I have an opportunity to have Jason (and others) show Mike how racism creeps into things, and how Mike may not be as non-racist as he thinks. I have Mike attend a mandatory training course on unconscious bias. I have a scene where Mike deals with overtly sexist (and perhaps less overtly racist) behavior within the police group toward a Black female detective who was recently promoted. Mike has to confront every day incidents of racist behavior that he had been overlooking. Then, he has to confront his own failure to do anything about them. All this gets baked into the plot and gave me the opportunity to explore the issues a little bit, without making them the focus of the book. Mike's not perfect, and by the end of this story, he is more aware of how imperfect he is. Going forward, he has to make a decision to
be better
and not just think about it. Both Jason and Michelle tell him this.
The challenge for a fiction writer is how to avoid making your hero protagonist look unsympathetic. He's your hero. You can have peripheral characters who are racists and who can get their comeuppance, but that's easy. They were "bad" guys. The hard part is to have "good" guys who aren't always part of the solution. And you know the saying – if you're not part of the solution, you're part of the problem. The good guys can become part of the solution – but first they have to recognize the existence of the problem. The problem, I would argue, is not the bad, racist cops who beat the Black suspects (or shoot them). The problem is that they are allowed to get away with it and are not called out by the supposedly "good" cops, who tend to protect their fellow cops rather than weed out bad behavior. I've written about a bunch of corrupt cops – even cops who murdered innocent people to protect themselves. But in all those cases, the bad cops got caught and punished (or were killed themselves). What about the bad cops who get away with it because other cops protect them? Now there's a story – but it's hard to write it and still be entertaining. I'm not writing literary fiction with a serious dramatic edge. I'm writing crime-thrillers intended to be escapist entertainment (and maybe a Netflix series?). But, that doesn't mean I can't have a little edge.
Fatal Infraction
has allowed me to get a little serious within the confines of my characters and their fictional universe. I'm pleased with the final result. I'm hoping that the small percentage of overly-sensitive (or racist) readers who will give me poor reviews because they don't appreciate the subtle acknowledgements that systemic racism is real will be balanced out by readers who appreciate the reality baked into this book. I hope you will read it and enjoy it – and also think about it a little bit. If I get a few people to think, then I'm happy.
Fatal Infraction
, and the other three books in the Mike Stoneman Thriller series are available as ebooks, paperbacks, and hardcovers from Amazon, and as audiobooks wherever audiobooks are sold (including Audible). Book #5 in the series,
Perilous Gambit
, will be out in late 2021.
Giveaway Offer:
One lucky subscriber will win a free copy of book #1, book #2, or book #3 of the Mike Stoneman Thriller Series, Righteous Assassin, Deadly Enterprise, or Lethal Voyage. The winner can choose and ebook, audiobook, or a personally autographed paperback (US shipping only). To enter, visit Kevin's contest page and be sure to say that you saw the offer on this blog! https://kevingchapman.com/free-book-contest-page/

Plugging you into the audio community since 2016.
Sign up as a tour host here.