Author: Vince Spinnato
Narrator: Spencer Cannon
Length: 7 hours 3 minutes
Publisher: BookLogix
Released: May 18, 2021
Genre: Memoir

Finalist, LGTBQ Nonfiction Category, 15th Annual National Indie Excellence Awards

At age 10, Vince Spinnato watched TV soaps with his grandmother and became enamored with the characters on The Young and the Restless, who owned a cosmetics firm. He vowed he would follow in their footsteps and chose a name - VS Vincenzo. In his unconventional memoir, Spinnato shares the inner workings of the multi-billion-dollar beauty industry with entertaining tales about creating beauty products and fine fragrances for celebrities including Michael Jordan, Jennifer Lopez, Jessica Simpson, Lindsay Lohan, Gwen Stefani, and many others.

Spinnato also shares some of his life's most bizarre situations: the time he survived a tornado in Iowa while being tethered to a bridge; another when he became stuck inside a resort water slide that involved melted butter and a rescue by the fire department; an embarrassing meetup with film star Lauren Bacall; and his terrifying flight post 9/11 that was nearly shot down by fighter pilots.

Transforming himself into a well-known serial entrepreneur and beauty industry expert was no small feat. Along the way, Spinnato dealt with incessant bullying, coming out, dyslexia, body dysmorphia, trichotillomania, and multiple betrayals. "A devastating breakup was the last straw," he says. "At age 20, I got in my car, waved good-bye to New Jersey, and headed to Hollywood, determined to launch my career."

He eventually founded TurnKey Beauty, Inc. to develop beauty and personal care products for celebrities, as well as major retailers (more than 300 products and counting). A contributor to Vogue, Vanity Fair, Harper's Bazaar, W, Esquire, and GQ, the cosmetic chemist founded Aegean Skincare, LLC and Vincenzo Skincare, LLC. In My Pursuit of Beauty, Spinnato not only reveals behind-the-scenes tales of working with the rich and famous, searing stories of loves lost, and his scramble to make it, but also his moving journey to self-acceptance.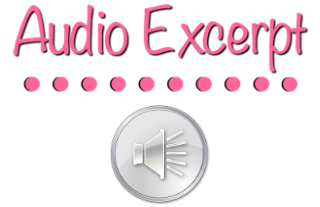 VINCE SPINNATO is the CEO and founder of TurnKey Beauty, Inc., VS Vincenzo Ltd., Inc., and Vincenzo Skincare LLC. He has developed new private-label and white-label product lines for hundreds of cosmetic, treatment, and healthcare companies, as well as for scores of celebrities, retailers, and entrepreneurs. A documentary on his life will premiere in 2021.


Plugging you into the audio community since 2016.
Sign up as a tour host here.