Author: Lev Raphael
Narrator: Robin Siegerman
Length: 11 hours 59 minutes
Publisher: Audiobooks Unleashed
Released: May 20, 2021
Genre: Historical Fiction


In the glittering world of money-mad 1905 New York City, Jewish financier Simon Rosedale plans to force his way into high society through marriage, and has his eye on Lily Bart. One of the most beautiful women in the city, Lily is a down-at-heels aristocrat plagued by gossip, and might be vulnerable to his proposal. With his money and her style and connections, he can rise to the top - but will she lower herself to marry a Jew?

Could such a marriage heal Rosedale's secret shame, and will Florence Goodhart, the cousin who adores Rosedale, help or hinder his plans?

Written in a period voice, Rosedale in Love audaciously revisions Edith Wharton's beloved classic The House of Mirth, offering listeners a timeless American story of greed, envy, scandal, love, and revenge.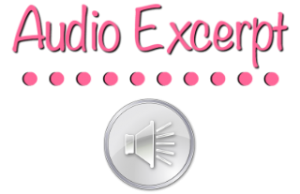 Lev Raphael is the author of 27 books in genres from memoir to mystery and a winner of a Lambda Book Award for his first collection of short stories. He has twenty years of university teaching behind him, most recently at Michigan State University, whose Library has purchased his literary papers and updates the archive yearly. His work has been translated into 15 languages and has appeared on course syllabi around the country--which means he's been homework. Edith Wharton inspired him to become a writer and he's published a book about her life and fiction as well as a comic mystery: The Edith Wharton Murders. A frequent traveler to Germany, Lev studies both German and Swedish as a hobby and takes voice lessons too. He is the proud owner of two West Highland White Terriers and has lived in Michigan with his partner for more than thirty years.

I trained in NYC with acting coach William Esper, Speech and dialect coach Timothy Monich and vocal coach Albert Hague. Improv at Second City Toronto, and audiobook coaching with Sean Pratt, Joel Froomkin and Dawn Harvey. In 2018 I was nominated for Best International Voiceover at the One Voice Awards in London, England, for the documentary voiceover in
www.HarrysStory.ca
. In 2019 I won Best Corporate Training Voice Over Artist by CV Magazine and in 2021 won an Earphones Award from AudioFile magazine for A Son at the Front, by Edith Wharton. I grew up in Montreal speaking English and French, so developed an ear for language and accents at an early age. However, after two years of speech training, my natural speaking voice is neutral American, and I have a wide variety of accents to draw upon for audiobook narration: English & French Canadian, Classic French, German, American Southern, New York, Italian, Irish, German, English RP and Estuary. With an additional background as an international award-winning interior designer, author of Renovation Bootcamp®: Kitchen and conference speaker, I love to "make movies for the ears". In my spare time, you can find me surrounded by a bevvy of rescue dogs, singing with my a capella ensemble SoundCrowd in Toronto, or playing board games with my husband Steve, our son Julian and daughter-in-law Danielle.
My Edith Wharton Love Affair by Lev Raphael
I fell in love with Edith Wharton's novels and short stories in college, given that I grew up in Gilded Age New York. The building on upper Broadway I was raised in was one of two massive apartment blocks built circa 1900 by Harry Mulliken with gorgeous tapestry brickwork and stone detailing, like Mulliken's more elaborate Lucerne Hotel on 79th and Amsterdam.
The public library I visited every week was a Venetian palazzo designed by McKim, Mead, and White. It was a temple of books, a sanctuary, and a doorway to another more elegant world. Perhaps most enthralling for me as a young boy was our family's regular bus route downtown: along Riverside Drive past one Gilded Age mansion, brownstone, and apartment building after another.
The past was all around me as it might not be in other parts of New York City, and so discovering Wharton in college was like claiming part of my own history. I bought every single book of hers then available in Scribner paperbacks and read them many times, awed by her wit, her powers of description, and her sharp eye for hypocrisy and foolishness. In the summer of 1975 I read R.W. B. Lewis's riveting Pulitzer-winning Wharton biography that launched the revival of her work, and through reading about Wharton's life I felt even more inspired to pursue my own career as a writer.
That career of publishing in many genres has led me back to Wharton three times. In the early 90s I published a study of the emotion of shame in her writing and her life, something that had never been discussed before. A few years after
Edith Wharton's Prisoners of Shame
, I invented two fictional Wharton societies and pitted them against each other in an academic mystery,
The Edith Wharton Murders
.
More recently, I re-entered her world in a whole new way. Undoing Wharton's anti-Semitic stereotyping, I've re-imagined
The House of Mirth
from the point of view of Lily Bart's suitor Simon Rosedale, giving him a home, a family, a history, and a tormented heart. In writing
Rosedale
in Love
, I haven't tried to imitate Wharton's style, but I have written the book in a period voice, after immersing myself in writings of all kinds from the early 1900s.
I don't know how she would have felt about my novel, but for me, it's been one of the most exhilarating adventures of my writing career.


Plugging you into the audio community since 2016.
Sign up as a tour host here.