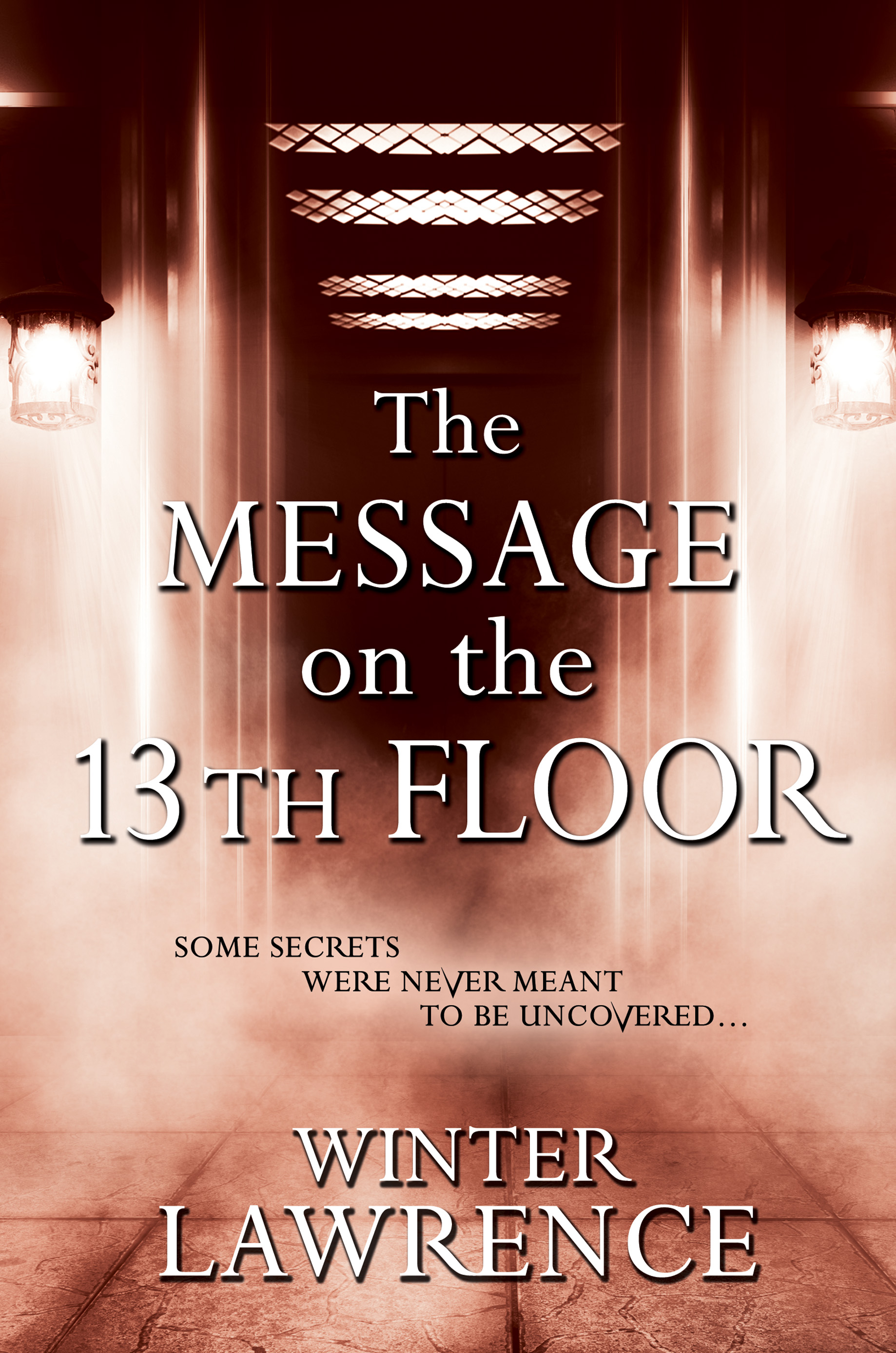 YA Paranormal Mystery
Date Published: May 25, 2021
Publisher: Fire & Ice Young Adult & New Adult Books
When Meghan's mother suddenly disappears without a trace, she and her two little sisters are the first to notice, and the only ones who seem to care…
The problem, of course, is that her mother likes to party, so when she goes missing, Meghan not only has to take care of everything at home, but she also has to search for her, because her mom has a bad habit of disappearing, so no one else is officially looking. That is until Meghan begins to receive mysterious messages, almost as if someone or something is guiding her to a haunted hotel in Manhattan, where people say an elevator game will take riders to the mysterious 13th floor. Some say it's an entrance to hell, others a portal to another dimension. Either way, Meghan must brave the game in hopes of discovering the truth behind her mother's disappearance.
Author Interview

1. What would you consider to be your Kryptonite as an author?
Marketing! I love to research and plan new stories. I adore the challenge of writing and editing a manuscript. But when it comes to all the work that goes into marketing a book, I cringe. I sometimes come close to crying. And if I were an ostrich, I would bury my head in the sand! Marketing is definitely my Kryptonite, so I'm glad there are many services available to help in that regard.
2. If you could tell your younger writing self anything, what would it be?
Finish every manuscript entirely! When I first started writing, I would begin lots of projects that I ultimately axed because I didn't think it was good enough or I didn't have enough information on the topic (i.e., I've been working on a gypsy project for about ten years now!). The thing is, anything that you can think of as an excuse to not finish a book is just that – an excuse! Start it and then finish it, even if you think it's no good, because years from now, and always when you least expect it, that story will pop up, and with the experience you have at that moment you'll be able to tweak it into something amazing. So finish what you start—that's what I would tell myself!
3. What book do you feel is under-appreciated? How about overrated?
A book I feel is under-appreciated is "Gathering Blue" by Lois Lowry. Here's the thing, though, "The Giver" is such an amazing book that it isn't surprising it overshadows its equally amazing sequel. Kira's story, however (and at least to me), should always hold its own place in everyone's heart.
As far as a book I feel is overrated, without even the slightest bit of reservation, I would say "Pride and Prejudice." I know. I'm sure people are yelling at their screens right now, undoubtedly slinging some choice words at me, but I cannot, for the life of me, figure out why people glorify this book. To my estimation (and please keep in mind that I'm a Latina from an poor, urban environment), it's a book about a bunch of privileged, nosy, lazy, immoral rich people sitting around with nothing better to do than play matchmaker and overstep bounds. With that being said, I do own a copy of the book, and I'll keep trying to read it, hoping that one day I'll finally "get it." I doubt I ever will, but I'll keep giving it a good ole college try!

4. Favorite childhood memory involving books?
I once came upon a library book about astral projection that I reread like five times before I had to return it. I remember that I was fascinated by it because I had never read anything like that before and I thought it was the best thing since sliced bread! The crazy thing is that I still remember the major plot points but I can't remember the author or title! I've been searching for it for decades now. One day I hope I'll find it!
5. If you could dine with any literary character, who would it be and why?
Arthur Dent! I'm totally down for lunch at the Restaurant at the End of the Universe!
6. What fantastical fictional world would you want to live in (if any) given the chance?
I would LOVE to be a Librarian, or I could totally live in Eureka!
7. Did you want to be an author when you grew up?
I didn't! Even though I loved to read, I never considered writing as a career, and even if I had, it wasn't a career that I thought was open to a Latina from NYC. LOL, those jobs, to my mind, weren't reserved for people like me! Thankfully, times are changing and so becoming a successful, respected author is an attainable goal for everyone!
8. If you had to describe yourself in three words, what would they be?
Neurotic & fiercely loyal.
9. What is your most unusual writing quirk?
I have to walk around my pool three times for just about every page I write. Clockwise, of course. LOL, please refer to question eight for further explanation (especially the neurotic part!).
10. What's one movie you like recommending to others?
One of my all-time favorites is Runaway Bride. It has a bit of everything, and it's oddly very insightful.
11. If you could own any animal as a pet, what would it be?
I want a wolf! My shepherd is nearly as big and bad, but I would love to have a full-on wolf as my fur baby one day!
12. Have you ever met anyone famous?
I was born and raised in NYC so I've seen lots of celebrities. Native New Yorkers know better than to bother them, though, so aside from meeting a Pro-Wrestler at a bar in Manhattan once, I've never met anyone famous. And truth be told, I didn't know who the wrestler was even though he told me like five times!
13. What is the first book that made you cry?
Cujo.
14. How do you select the names of your characters?
I know this may sound crazy to some folks, but I don't actually pick most of anything in my stories. Many of my novels come to me in the oddest way, and so the characters and settings are just a part of that pre-formed magical package. If I do have any leeway, though, I always pick people who inspire me. For instance, in The Message on the Thirteenth Floor, I knew the protagonist had to be biracial, which brought to mind Meghan Markle, and so I based her love interest on Prince Harry. I didn't want to make it as obvious as Harry and Meghan, but "Spencer" was Princess Diana's maiden name and in the book Spencer, of course, has red hair and green eyes!
15. What book do you wish you had written?
Twilight, of course! Stephanie did such an amazing job, though, so I don't mind giving her all of the credit ;)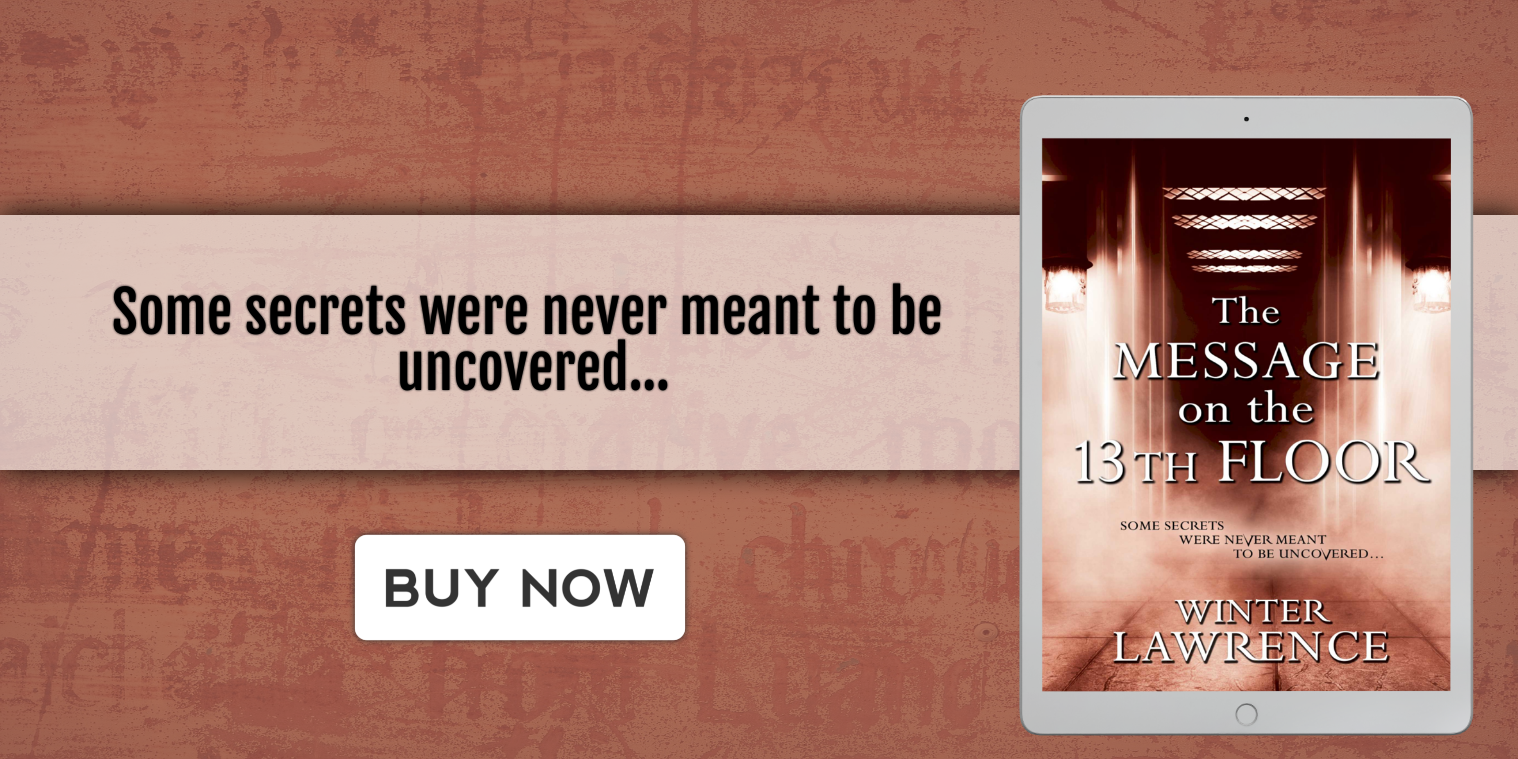 About the Author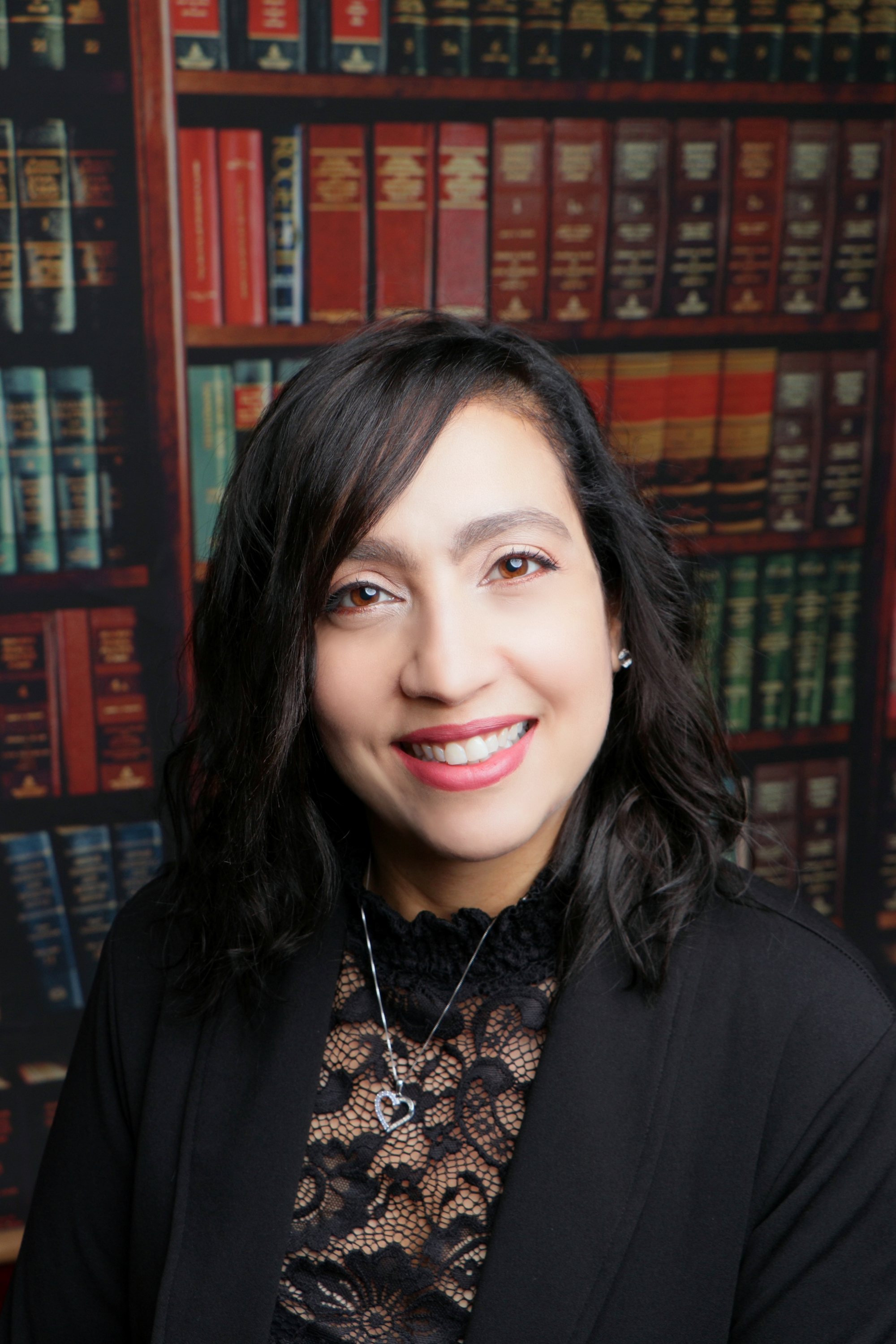 Winter is an award-winning author who lives in the moment and loves nothing more than being surrounded by her family, her fur-babies, and a ton of great reads! When she doesn't have her nose stuck in a book, she's usually thinking up far away, fantastical worlds or she's cooking up a storm in the kitchen!
Because of her love for all things literary, Winter pursued a Master of Arts degree in English Literature and Creative Writing. Professionally, she is a manuscript editor and, in her spare time, she enjoys posting book and movie reviews.
In her private time, she is an avid reader of science fiction, fantasy, and paranormal romances, and one day she hopes to inspire young readers in the same way her favorite authors continue to inspire her today.
Contact Links
Purchase Links