Author: Andy Zach
Narrator: Michael Stafford
Length: 3 hours 10 minutes
Series: Secret Supers, Book 2
Publisher: Jule Inc.
Released: May 5, 2021
Genre: Middle Grade; Science Fiction
Four disabled seventh graders with superpowers take a vacation at Coaster World. They need a break from fighting criminals. Ever since the beginning of the school year when they acquired their unusual abilities, they've been training and using those powers to fight crime in their town.

Little do they know, the arch villain they recently defeated also loves coasters and is vacationing at Coaster World. Worse, the villain wants revenge. Nothing less than turning these teens to a life of crime will satisfy.

Can Jeremy, Dan, Kayla, and Aubrey withstand the villain's attacks? Or will they become Super Villains?

You can only find out by listening to Villain's Vacation.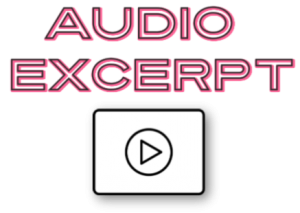 Andy Zach was born Anastasius Zacharias, in Greece. His parents were both zombies. Growing up, he loved animals of all kinds. After moving to the United States as a child, in high school, he won a science fair by bringing toads back from suspended animation. Before turning to fiction, Andy published his Ph.D. thesis "Methods of Revivification for Various Species of the Kingdom Animalia" in the prestigious JAPM, Journal of Paranormal Medicine. Andy, in addition to being the foremost expert on paranormal animals, enjoys breeding phoenixes. He lives in Illinois with his five phoenixes. With his first book, "Zombie Turkeys" Andy blazed new ground in paranormal humor. The second book in his Life After Life Chronicles, "My Undead Mother-in-law" expands the zombie plague from turkeys to humans, with hilarious results. You can find both volumes on Amazon Kindle, Createspace print, and Audible audiobook editions. Not content to keep in zombies earthbound, Andy puts them afloat in his third book, "Paranormal Privateers". Just when you thought every funny zombie trope had been explored, new humorous horizons open up. You can get "Paranormal Privateers" in Kindle and print formats. The audiobook is available now on Audible. Having conquered paranormal animal humor in his first series, Andy Zach launches into middle school superhero genre with Secret Supers. Four disabled seventh graders all get superpowers. Who knew a disability could be so useful for hiding a superpower? But the four friends, Jeremy, Dan, Kayla, and Aubrey confront problems that can't be solved by superpowers.
Michael Stafford received his Bachelor's of Fine Arts in 2017 from ACU. He has been performing professionally since 2013. He has performed in regional and educational theaters across Texas for over a decade. In addition to his voiceover and narration work, Michael teaches Theatre and Technical Theatre in Amarillo. Michael would like to thank Andy for being flexible and so great to work with. Michael would also like to thank his wife and daughter for their continuous love and support.
1. Tell us about the process of turning your book into an audiobook.
a. First I publish the ebook and print book versions.
b. Then I select sections for an Audible audition
c. I contact producers/readers I have previously used fit with the book. If they're available, I hire them.
d. If previous producers aren't available I put the audition on Audible for open bid. I use royalty share.
e. I usually get two or three auditions in a week. I listen to them all and pick the one I like best. I thank the other producers and hire the one I like.
f. I send the producer my book text and character sketches, including accents, if any. I listen to their 15 minutes sample and tell them any adjustments they need to make. I praise their work when it meets or exceeds my dreams.
g. I continue this process for all the chapters of my book. I listen to each carefully, looking for mispronunciations and missing words, as well as audio problems. It helps to follow in the text as the voice actor reads.
h. The producer makes the necessary corrections and I listen to each. When we're done, we approve it and ship it to Audible.
i. Audible publishes the book, and then I promote and advertise it to my Facebook, Twitter, and newsletter followers.
2. Do you believe certain types of writing translate better into audiobook format?
a. Yes. I believe humorous books translate well audio format. Technical and mathematical books translate less well.
3. Was a possible audiobook recording something you were conscious of while writing?
a. No. I focus on telling the best story I can while writing. I assume a good story will always translate well into audio format.
4. How did you select your narrator?
a. I wanted a good, youthful narrator since my main characters are all in seventh grade.
b. Yet the narrator had to handle adult voices and distinguish between the characters as well.
5. How closely did you work with your narrator before and during the recording process? Did you give them any pronunciation tips or special insight into the characters?
a. Yes. I have a complete character sketch on all my characters which I shared with my narrator. I describe their regional accents and their overall personality: shy or outgoing, intellectual, or sports minded.
6. Were there any real life inspirations behind your writing?
a. I always try to bring my real experiences into my writing. I remember bullies from middle-school, and what it felt like going to middle-school and relating to the opposite sex.
b. I'm also familiar with disabled people through my daughter with cerebral palsy. I have several blind friends and I've know some amputees as well.
7. How do you manage to avoid burn-out? What do you do to maintain your enthusiasm for writing?
a. Variety! I write novels and short stories, blogs, and non-fiction. I imagine writing in different genres: fairy tales and romances, steam punk and space opera, as well as satiric and parodic stories.
8. Are you an audiobook listener? What about the audiobook format appeals to you?
a. I usually listen while travelling in a car. I like CDs or digital formats I can easily play while driving.
9. Is there a particular part of this story that you feel is more resonating in the audiobook performance than in the book format?
a. Nuances of conversation and dialogue come out best in audioformat. Humor, irony, scorn, and satire can all be sharper in audio format. Voice inflection is key for certain jokes.
10. If you had the power to time travel, would you use it? If yes, when and where would you go?
a. Yes!
b. If yes, when and where would you go? I would go back to the first century and follow Jesus around and stay with the early church.
11. If this title were being made into a TV series or movie, who would you cast to play the primary roles?
a. ??? I don't watch TV and I only watch 1-2 movies a year.
12. What do you say to those who view listening to audiobooks as "cheating" or as inferior to "real reading"?
a. It's a different media. You cannot say one's ears are inferior to one's eyes. They both can tell a story.
13. How did you celebrate after finishing this novel?
a. I went out to dinner with my family.
14. What gets you out of a writing slump? What about a reading slump?
a. One method is to leap past my sticking point to a scene I really want to write. Another method is just write one sentence, the next logical sentence. More will follow.
b. Reading slumps? I go back to one of my favorite novels and re-read it.
15. In your opinion, what are the pros and cons of writing a stand-alone novel vs. writing a series?
a. As a published author, I always love sequels. I've invested time and energy in developing characters and background and I wish to tell more stories in that world and about those characters.
b. Standalone novels may be good for trying a new genre or telling a new story with a new character. I haven't done that yet.
16. Have any of your characters ever appeared in your dreams?
a. Unusual question! No, but some of my dreams have appeared in my writing!
17. What's your favorite:
a. Food– baked cheesecake with graham cracker and brown sugar crust.
b. Song-Wherever We Go by the Newsboys
c. Book-Lord of the Rings
d. Television show —Steve Allen Show
e. Movie—Black Beauty
f. Band—Glen Miller
g. Sports team—Cleveland Cavaliers
h. City--Cleveland
18. Are any of those things referenced in appearance in your work?
a. Yes! Cheesecake and Cleveland.
19. What bits of advice would you give to aspiring authors?
a. Start writing your favorite stories and don't stop. Figure out publishing after you've completed something.
20. Do you have any tips for authors going through the process of turning their books into audiobooks?
a. Use Audible! It's easy.
21. What's next for you?
a. I will write the sequel to Villains Vaction. My next audiobook should be out later this year! It'll be a sequel to my first book, Zombie Turkeys, entitled, Zombie Detective.

Plugging you into the audio community since 2016.
Sign up as a tour host here.