Author: Jamie McGillen
Narrator: Sarah Brands
Length: 5 hours 36 minutes
Series: The Rainier Series, Book 2
Released: Jun. 18, 2021
Publisher: Jamie McGillen
Genre: Young Adult; Historical Fiction


The much-anticipated sequel to In Sight of the Mountain!

After Anna Gallagher's first climb on Mt. Rainier, she faces a new challenge - enduring the ridicule and threats that come with breaking tradition. In 1890, being a young female mountaineer makes polite society uncomfortable, even angry. But despite the threats and inherent risk, she still has plans for another climb, even if it jeopardizes her family bookstore and puts her in more danger than she ever imagined.

Emily Watson has always been close with the Gallagher family. As a young girl she dreamed of a wealthy husband, a fine house, and a future in Seattle society, and now, she finally has it. Her desires couldn't be more different than Anna's, but she's confronted with her own invisible mountain to climb when she's suddenly poverty-stricken. She must decide what matters most and whether true love is worth waiting for.

In Light of the Summit is a captivating story of ambition, heartbreak, and redemption. It's a tale of two childhood friends navigating womanhood in the late 19th century, with as much grace as they can muster, while still figuring out how to be true to themselves.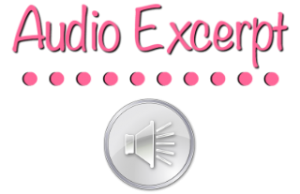 Jamie McGillen lives in the shadow of Mount Rainier, and no matter how many times she moves away, it draws her home. Everything about large evergreen trees delights her, except how poky they are, and the sap. Her poems and essays have been published in numerous literary journals, and she teaches English Composition at Highline College. When she's not teaching or cutting strawberries for her starving children, she enjoys writing rhyming poetry, but it's simply not as popular as it used to be. You can find out more about her at www.jamiemcgillen.com.
Sarah has had a long love affair with audiobooks. She first fell in love with Little Dragon and Orange Cheeks by Jay O'Callahan at age 5 and has been listening ever since. Back then, of course, they were books on tape. Her dream of becoming an audiobook narrator started to become a reality when she began volunteering at Learning Ally as a reader. Outside of reading and narrating, she enjoys baking (when there's not a flour shortage due to a pandemic), hiking, and dabbling in writing and drawing. Sarah finds herself interested in many things, reflected by her work history: waitress, retail associate, licensed forklift driver, salesperson, special education teacher, reading therapist, and professional learning facilitator… Currently she daylights in ed tech sales and moonlights in her recording booth. She lives in Virginia, grew up in Oklahoma, and a piece of her heart will always be in Colorado.


Plugging you into the audio community since 2016.
Sign up as a tour host here.