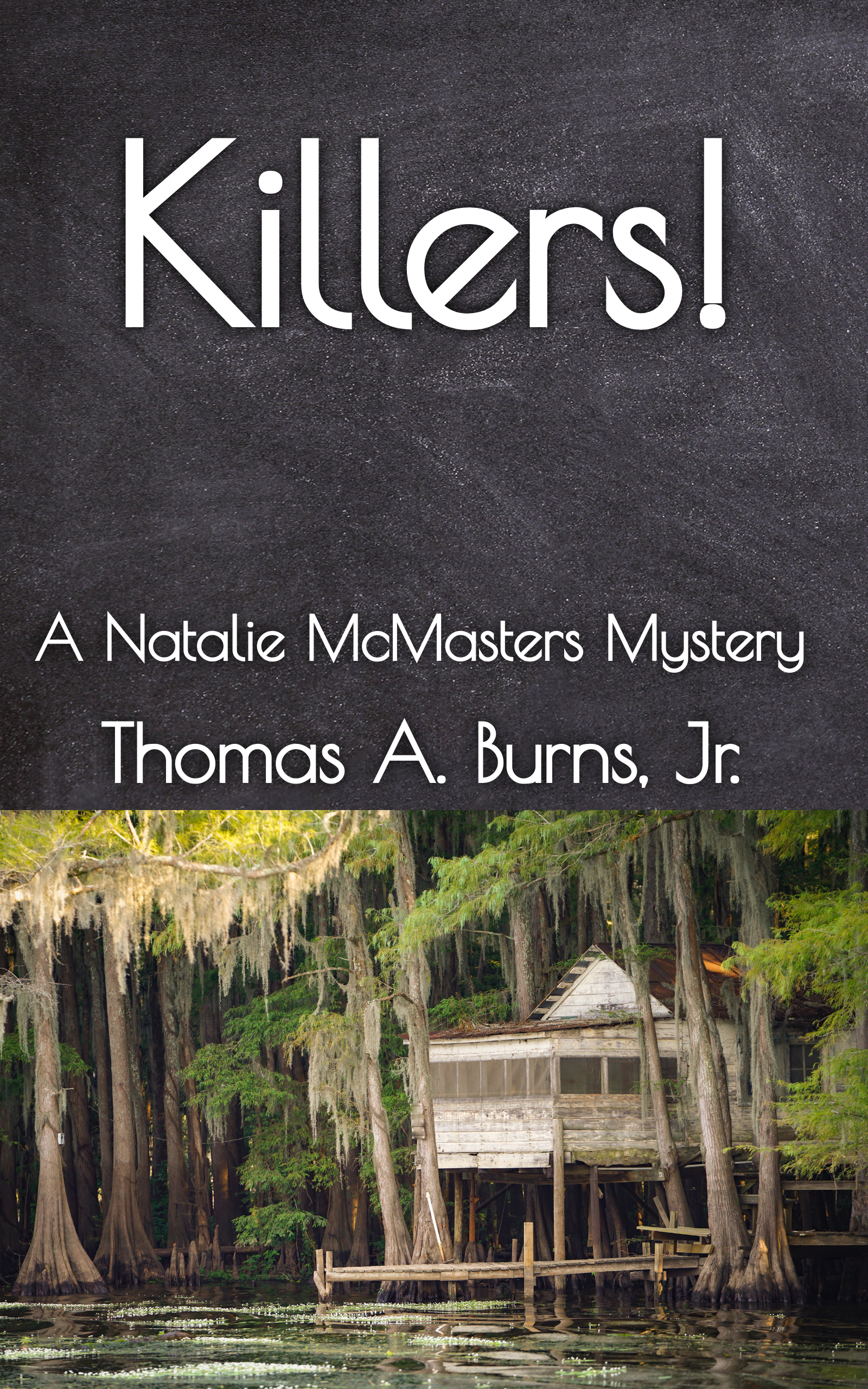 #6 of the Natalie McMasters Mysteries
Crime Fiction
Release Date: Aug 9, 2021
Her dead father once asked, "What did you do to make God sad, Nattie?"
Natalie McMasters is a twentysomething college student who just wants to get on with her life, and she's got to wonder. Her dear friend lies dead and the crazed killer responsible now has Nattie on his short list. Her only choice? Cancel him before he cancels her!
Nattie assembles an unlikely squad to find the killer: her wife Lupe, her husband Danny, an aging FBI agent and an even more ancient Tai Chi master. Jointly and separately, they embark on a totally lit road trip across the Old South, meeting danger and death at every turn. Unexpected help is provided by a voice from the grave. But her adversary has a badass squad too, and friends and loved ones fall along the way.
Naked and afraid in a primeval swamp, Nattie must confront her greatest enemy one last time. How will she ever get the W?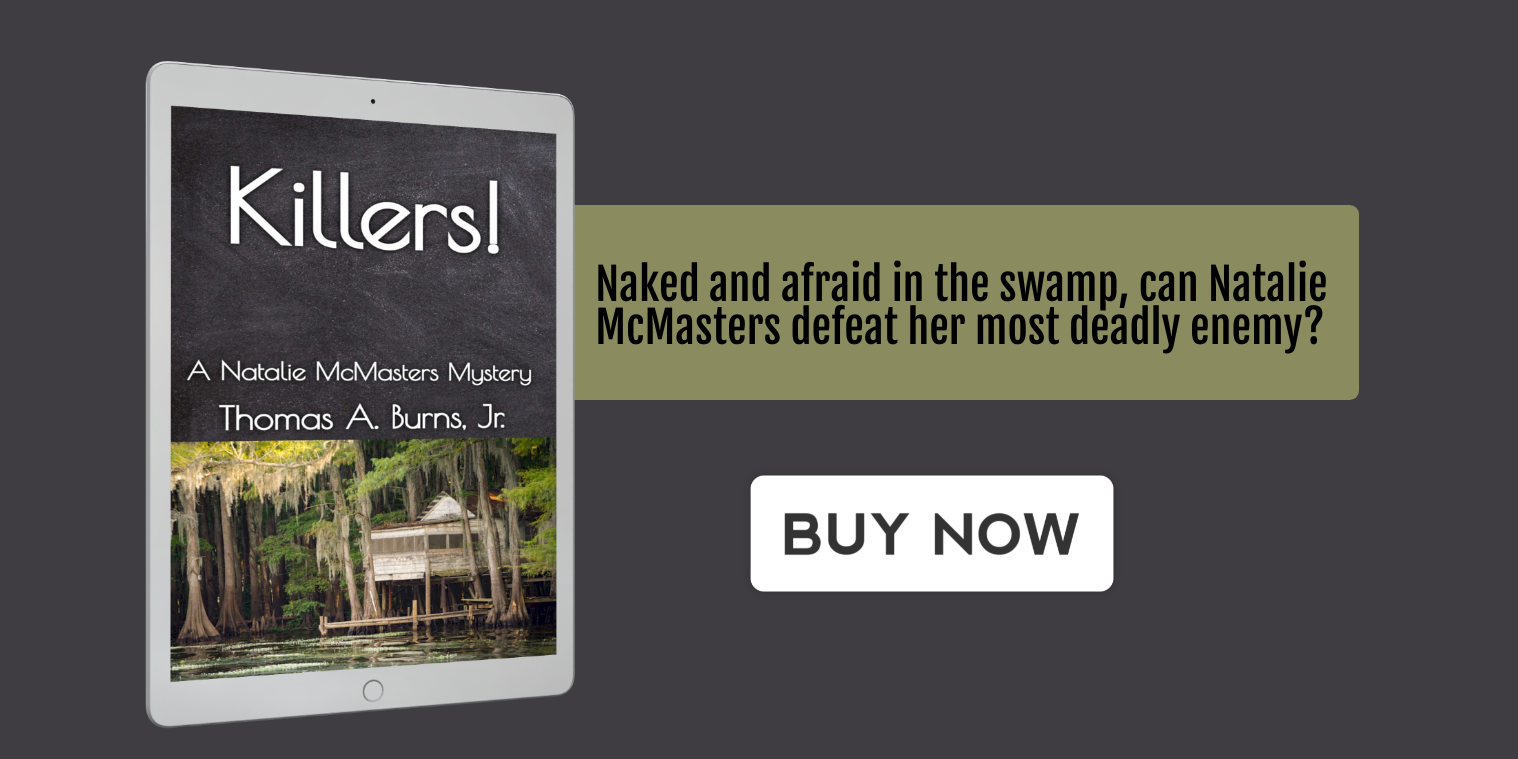 Author Interview


If you had to describe yourself in three words, what would they be?
Scientist, writer, editor



Tell us 10 fun facts about yourself!
1. I became a professional author late in life, at 65.

2. My favorite place to visit is France.

3. I live with my wife and youngest son (16) in Wendell, NC. We have a four-year-old Cardigan Welsh Corgi and four cats

4. I went to high school in Manhattan, commuting from my home in New Jersey every day.

5. I have a masters degree in microbiology and have worked as a toxicologist. Comes in handy for plots involving poison.

6. I'm an NRA-certified rifle, pistol and shotgun instructor. Comes in handy for plots involving guns.

7. I speak, read and write French, and have spent two months in France.

8. I found my grandmother's birthplace in Galway, Ireland and traveled there a few years ago to spend a wonderful day with my Irish family.

9. After college, I spent a summer with my best friend driving from New Jersey to Fairbanks, Alaska along the Alaska Highway.

10. The Natalie McMasters Mysteries began as a short story, Stakeout!, that you can read for free on my website. I tried to sell it to the mystery magazines and failed, so I wrote the first novel, Stripper!, and published it on Amazon.


What creature do you consider your "spirit animal" to be?
A cat, most definitely. Cats are elegant, independent, predatory survivors.




Did you want to be an author when you grew up?
Yes. I loved reading as a kid. I started with the Hardy Boys, then moved on to Rick Brant and Ken Holt. I also loved Edgar Rice Burroughs, Lester Dent who wrote Doc Savage, and Sir Arthur Conan Doyle. These guys were my heroes. I got away from fiction writing in high school and college, and severely curtailed my mystery reading for many years due to job responsibilities. I wish I had tried to make it as an author when I was younger, instead of focusing on making money.




What are your top 5 favorite movies?


1.

Moby Dick (1956) with Gregory Peck and Richard Baseheart

2. Casablanca (1942) with Humphrey Bogart, Claude Rains and Ingrid Bergman

3. Rocky (1976) with Sylvester Stallone, Talia Shire, Burt Young and Carl Weathers

4. The Karate Kid (1984) with Ralph Macchio, Pat Morita, Elisabeth Shue and Martin Kove

5. The Pearl of Death (1944) with Basil Rathbone, Nigel Bruce, Dennis Hoey and Mary Gordon




If you could dine with any literary character, who would it be and why?
It would have to be Rex Stout's Nero Wolfe. He has Fritz Brenner, one of the best chefs in New York City working in his home. I would also expect the dinner conversation to be exceptional.


What fictional character would you want to be friends with in real life?
The great detective, Sherlock Holmes, of course. Perhaps I could take Watson's role on those nights he had to be home with his wife.


What fantastical fictional world would you want to live in (if any) given the chance?
The Dungeons and Dragons setting known as the Forgotten Realms, in the city of Silverymoon. Of course, I would have to be a high-level wizard.




If you could live in any time period, what would it be and why?
I can think of no time in human history better to be alive in than right now. We all have amazing potential to be whatever we want to – we just have to act to achieve it. Technology has contributed much to our lives, with more to come. This is the best time humanity has ever experienced.


What is your favorite genre to read?
Crime fiction, without a doubt. I love it all; cozy mysteries, hard-boiled detective stories, police procedurals and even paranormal mysteries. It gives an author great opportunities to explore the breadth of human behavior and allows for the creation of fantastic characters.




How long, on average, does it take you to write a book?
Six months.


How do you select the names of your characters?
They just come to me. I do check, however, that I do not use similar names in the same book, or even names with similar initials, or that sound similar, to avoid confusing the reader. I also like to refer to a given character in a consistent manner (e.g., first name, last name, title, nickname) in a single book to avoid ambiguity.


Do you have any advice for aspiring writers?
Writer's block does not exist in this dojo, does it? Write, even if you think you're writing dreck. You may find out later that you've done something great.

About The Author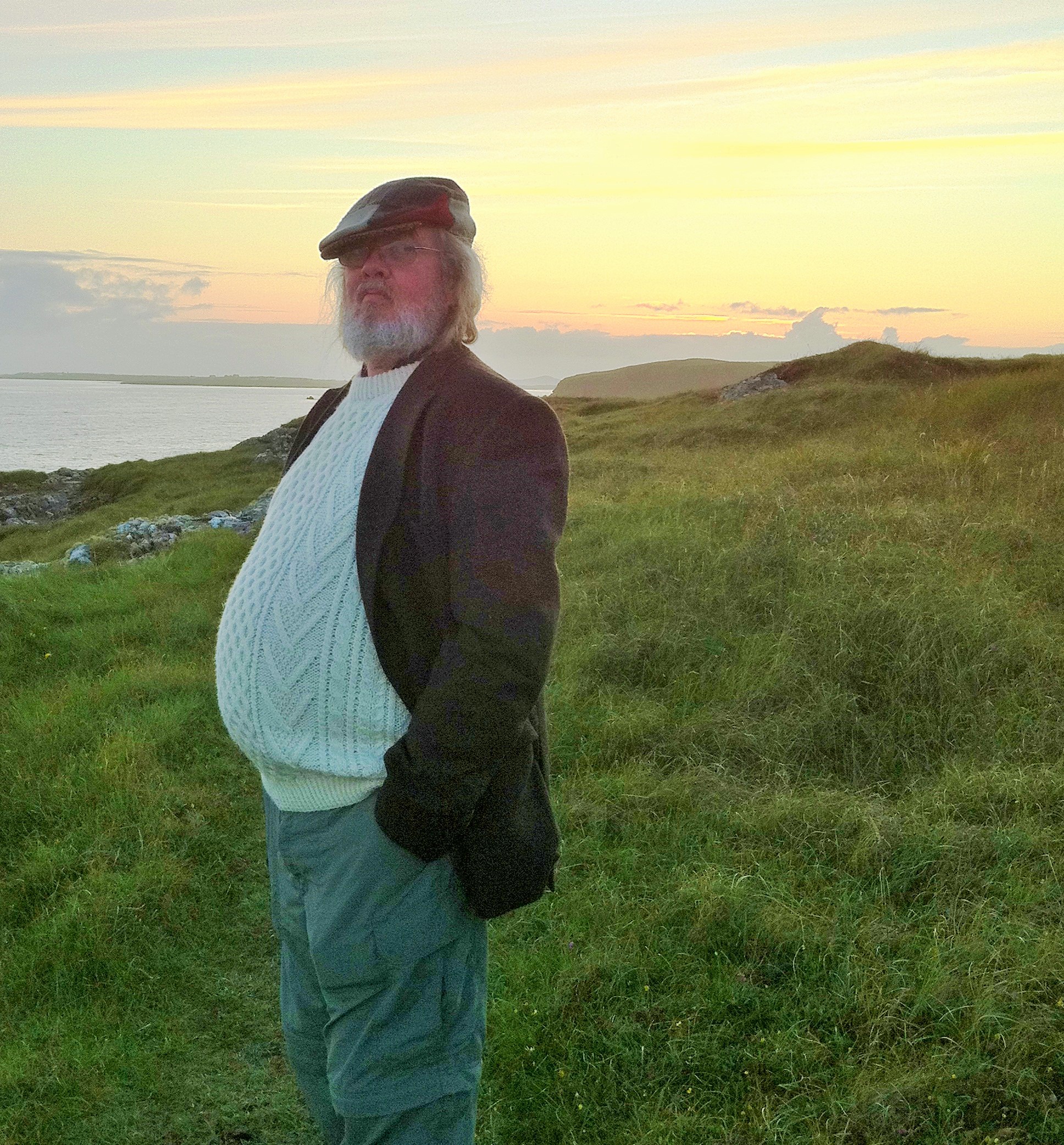 Thomas A. Burns Jr. writes the Natalie McMasters Mysteries from the small town of Wendell, North Carolina, where he lives with his wife and son, four cats and a Cardigan Welsh Corgi. He was born and grew up in New Jersey, attended Xavier High School in Manhattan, earned B.S degrees in Zoology and Microbiology at Michigan State University and a M.S. in Microbiology at North Carolina State University. As a kid, Tom started reading mysteries with the Hardy Boys, Ken Holt and Rick Brant, then graduated to the classic stories by authors such as A. Conan Doyle, Dorothy Sayers, John Dickson Carr, Erle Stanley Gardner and Rex Stout, to name a few. Tom has written fiction as a hobby all of his life, starting with Man from U.N.C.L.E. stories in marble-backed copybooks in grade school. He built a career as technical, science and medical writer and editor for nearly thirty years in industry and government. Now that he's a full time novelist, he's excited to publish his own mystery series, as well as to write stories about his second most favorite detective, Sherlock Holmes. His Holmes story, The Camberwell Poisoner, recently appeared in the March – June issue of The Strand Magazine. Tom has also written a Lovecraftian horror novel, The Legacy of the Unborn, under the pen name of Silas K. Henderson‒a sequel to H.P. Lovecraft's masterpiece At the Mountains of Madness.
Contact Links
Twitter: @3Mdetective
Instagram: 3mdetective
Purchase Link
Giveaway