Author: Troy Lambert & Stuart Gustafson
Narrator: Joseph L. Stevenson
Length: 1 hours 59 minutes
Series: Capital City Murders, Book 1
Publisher: Troy Lambert
Released: Jun. 8, 2020
Genre: Mystery; Travel


Nick O'Flannigan thought he was just starting out on a freelance photography assignment.

But when he arrives in Olympia, he learns that there have been two overdoses in hospitals in the last week, both seemingly connected. With his keen eye for detail, he notices something in the photos that no one else sees.

But how will he, an out of town photographer and amateur sleuth, get that information to the right authorities before another patient dies?

"A good whodunnit read." (John Hussar)

You won't find the answer until the very end of this powerful pause-resister of a travel mystery. If you love Jack McEvoy, you'll love this debut in the Capital City Murders series.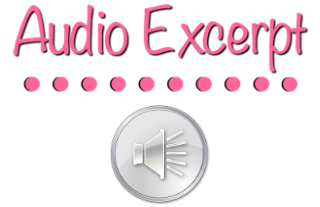 "Making the world a better place by telling stories and helping others share theirs." Troy Lambert is a freelance writer, author, editor, and publisher who has dreamed of writing books since he was a young boy. He wrote his first book, George and the Giant Castle, when he was six years old. After being told by teachers, counselors, and many people around him that writing was a great hobby, but not a great way to make a living, Troy explored other money-making options. After nearly three decades amassing a collection of name tags, hairnets, and various careers, he finally found the way to fulfill his dream of writing full-time and making a living at it. He currently has written nearly thirty books including ghostwriting projects. Troy lives, works, and plays in Boise, Idaho with his wife and a pack of very talented dogs who are occasionally enlisted to write blog posts and book blurbs. You can learn more about his work at troylambertwrites.com and more about the series at capitalcitymurders.com.

Joseph has always been fascinated by literature and the stories it creates. This storytelling eventually led him to acting. He has spent the last several years in the Treasure Valley acting with Encore Theatre in Nampa, River City Entertainment and Boise Little Theatre in Boise, and the Thunder Mountain Line in Horseshoe Bend. Aside from gunslingers and murder mystery detectives, favorite roles include John Proctor from The Crucible, Benedick from Much Ado about Nothing, George Bailey in It's a Wonderful Life, Hamlet in Hamlet, and Edmund in King Lear. An avid Shakespeare fan, Joseph has taught English Literature and Theatre Arts at Vallivue High School since 2005. There is always another story to be told.
Q & A with Author Troy Lambert
Tell us about the process of turning your book into an audiobook.

So the process was entirely an accidental one. I thought about audiobooks, but really didn't have a plan. A friend of mine started reading for a local studio, and told me that I should try out to do vocal work and that I should turn my Capital City Murders books into audiobooks. I contacted the studio, sent over samples, and went and read for another project.

I wasn't chosen to narrate that book, but I was able to choose a narrator for my books, and we started production about three weeks later.

Was a possible audiobook recording something you were conscious of while writing?

Oddly, not at all. I was thinking possible television series or something, but not audiobooks that was a "happy accident" you might say, and when I found a path to doing them this way, I jumped on it. I wish I had known more about the work that goes into them, but I learned quickly.

Were there any real life inspirations behind your writing?

Oh yes. For example, in Slaying in Salem, the place where the murder occurs was actually a really horrible place in Oregon until around 2004. There were horrible abuses in the state hospital there, and it wasn't until the Oregonian did an award winning story on it that the state legislature acted and closed the place. It's now a museum. Many of the places I used in Sacramento were based on places I visited when travelling there for a freelance writing assignment. It was great to "see" the places I wrote about in real life rather than just in Google Street View.

How do you manage to avoid burn-out? What do you do to maintain your enthusiasm for writing?

There are two things, really. Self-care, taking breaks when needed, and writing what you love. Too many authors simply write to a specific market and focus on just the money side of things. I think you need both. SOmething you can be enthusiastic about and that you love, and that you can sell. I mean, we all need to eat.

If this title were being made into a TV series or movie, who would you cast to play the primary roles?

Well, Nick is a tall red head, so there are limited choices without a dye job. I would choose either Black Griffin or Josh Homme for his role, and probably Torrey DeVitto or Jena Malone to play Sandra.

What do you say to those who view listening to audiobooks as "cheating" or as inferior to "real reading"?

I would simply say this: no matter what format you consume a story in, you are consuming a story. There is no "right" or "wrong" way. Audiobooks have been around a long time, and they used to be on cassettes and 8-Tracks. There were even CD audio books for a while before the digital revolution, and for car trips or truckers and others who drove all the time, they were a godsend, and still are. It's not cheating, but it is different. And different is better than okay. It's fabulous.

How did you celebrate after finishing this novel?

I celebrate every novel the same way, since finishing my second one a LONG time ago. The ritual involves whiskey and a cigar, and some quiet reflection. I get to celebrate way more often now because I am writing faster. It's a good incentive.

In your opinion, what are the pros and cons of writing a stand-alone novel vs. writing a series?

So from a writing perspective, there are a few big pros to a series. First, they are easier to write for the most part because the characters and settings are often the same or similar. It is pleasant to live in those familiar places. You just have to make sure you don't get bored (or the reader will). Second is a commercial reason: series, particularly long series, sell better than standalones or short series.

The cons? Standalones are fun, and you can kinda do anything you want with no reader expectations. Also, if for some reason they don't sell well, at least you only have one book holding you back, not a whole group of them. But I think a lot of times readers want more, and my very first novel, which was supposed to be a standalone, at least I thought so, became a trilogy.

What's your favorite:

Food:

Three words: Bar B Q.

Song:

I have two, is that okay? Both by the same band. Independently Happy, by Blue October, and the song Fear. Both are really meaningful to me.

Book:

A Prayer for Owen Meany

, by John Irving. Hands down.

Television show:

Ack! Hard to choose, but Star Trek the originals is a true favorite. I'm actually writing a non-fiction book about Trek with another author.

Movie:

The Big Lebowski,

by far. I'm actually planning a book about that too.

Band:

Blue October, followed by Metallica as a close second.

Sports team:

Tottenham Hotspurs, Premier League Soccer. Don't judge.

City:

Boise, where I live. Love it. Probably always will.

Are any of those things referenced in appearance in your work?

One of the Capital City Murders books is actually set in Boise, but my co author wrote that one. I actually wrote a song based on the Blue October song, Amnesia, as part of my first collection of short stories.

What's next for you?

More Capital City Murders. And my next in the Max Boucher series, Teaching Moments. And who knows what else my brain will cook up next?


Plugging you into the audio community since 2016.
Sign up as a tour host here.