Author: S.J. Varengo
Narrator: Austenne Grey
Length: 6 hours and 8 minutes
Series: Clean Up Crew Thriller, Book 1
Publisher: Audiobooks Unleashed
Released: July 6, 2021
Genre: Thriller


What would you do if you found a body in the trunk of your wife's car?

This is the question facing Dan Porter as he stood in the parking lot and looked down at a man wrapped in clear plastic sheeting...a man with a tidy .38 bullet hole in his forehead. But finding the body is a mere curiosity compared with the twists and turns Dan's life will take over the next few days.

International intrigue and edge-of-your-seat action abound as Dan and his lovely wife Nicole - who clearly has more than her share of dark secrets - risk their lives to rescue a stunning model and bring down one of the most evil men either of them have had the misfortune to meet.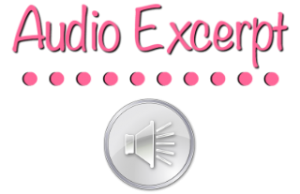 S.J. Varengo is a married father of two adult children. He lives in Upstate New York despite dire warnings. His published works include a volume of short fiction (Welcome Home), the Cerah of Quadar fantasy series, the Cleanup Crew thriller series, and the SpyCo novella series, which he co-writes with series creator Craig A. Hart. These two gibrones also co-host the best literary podcast in the world, possibly the galaxy, Good Sentences.

With thirty-four years of performing art experience, Austenne guarantees emotionally connected and nuanced characters. She specializes in young adult, fantasy, romance, sci-fi, and non-fiction narration with a wide variety of accents.
Q&A with Author S.J. Varengo
Was a possible audiobook recording something you were conscious of while writing?

No! At that point in my career the thought of a recording never even crossed my mind. Now that I've had a couple of my books made into audio, I'm a little more cognizant during writing of phrases that might be verbally difficult, AND, if you listen to my narrators, include as many of them as possible. (Just kidding.)

How closely did you work with your narrator before and during the recording process? Did you give them any pronunciation tips or special insight into the characters?

Before recording begins I always prepare a character sheet for the narrator, and then answer any questions. Austenne didn't really require much more than that from me. During the recording she had a few additional questions here and there, but mostly took it and ran, beautifully.

Were there any real life inspirations behind your writing?

The inspiration for this book was a real life incident. I had just dropped my wife off in front of Home Depot on a rainy day and when I parked the car I heard something thump in the trunk. Writer's brain kicked in immediately, and I thought, "What if Kim is actually an assassin and that's a body bumping around back there?" I never checked, so technically the body is simultaneously in the trunk and not in the trunk, but anyway from the moment it happened I felt like I had to write something that included that idea. Our Home Depot is also very close to a Panera Bread, so there's that.

Is there a particular part of this story that you feel is more resonating in the audiobook performance than in the book format?

I, in all honesty, believe the audiobook is superior to the printed work in every aspect. Austenne's intuitive reading of the various characters elevates them to a level that the printed book strives for but does not achieve. Also, as I mentioned in a recent Facebook Live episode, her insertion of emotion into the exposition sections makes even those parts come alive.

What do you say to those who view listening to audiobooks as "cheating" or as inferior to "real reading"?

I just smile and nod my head, and say,

"Okay, little buddy. Okay." Maybe tousle their hair a little. Because they don't seem to have that problem watching a film adaptation of a book. And I can guarantee you that an audiobook is going to be a lot truer to the original than any film could ever be. And with the quality of the narrators working today, the acting is generally better than you'll get in a film as well.

What gets you out of a writing slump? What about a reading slump?

Writing slumps are generally conquered by sitting my ass in front of the computer and getting to work. Like I said, I'll give myself a day off when the tank is on "E" but basically the best way to break out of a writing slump is to start typing words. I always go back to Hemingway on this. "Start with one true sentence, and the rest will follow." With reading – oh man, does this touch a sore spot with me lately. I have fallen so behind on my reading that it's not even funny. To conquer this I now force myself to sit still for an hour a day and just read. I set a timer and everything. The habit has not yet cemented itself, though, and there are days I climb into bed at night and realize that once again I didn't read. Still, I'm hoping that some organization and some habit-forming exercises will turn that back around for me.

What's your favorite:

Food –

Taco Bell

Song –

Comfortably Numb by Pink Floyd

Book -

LOTR

Television show –

30 Rock

Movie –

Casablanca

Band –

The Beatles

Sports team –

The Mighty Yankees of Nuevo York

.

City –

New York City

Are any of those things referenced in appearance in your work?

Taco Bell appears in CUC #3 and #4. I think I make reference to something Tina Fey does in 30 Rock somewhere. And the Yankees are all over book #4, (Dan Porter is a fan of the Colorado Rockies, however. Weiner.)

What bits of advice would you give to aspiring authors?

I'll share a quote a friend of mine recently posted on Facebook: "If you feel something calling you to dance or write or paint or sing, please refuse to worry about whether you're good enough. Just do it." – Glennon Doyle. Another good friend of mine puts even more simply. "A writer writes." – Angelique L'Amour. Just tell your story. Eventually that will lead you to finding your voice. Once that happens, watch out.

Do you have any tips for authors going through the process of turning their books into audiobooks?

Trust your narrator! Resist the urge to over control. These people know how to tell a story, and they care about your book as strongly as you do. If you've written something that you want to turn into an audiobook, hand your baby to your well-prepared narrator and let her/him do their job.


Plugging you into the audio community since 2016.
Sign up as a tour host here.