Deco Desk Mystery, Book 1
Paranormal Mystery
Date Published: August 24, 2021
Publisher: Acorn Publishing
Jamie Whitehall Olivian has received a mysterious letter from her Uncle James. She is named after him, but she has never seen, met, or heard him mentioned in any way. Until now. And he has died and left her his entire estate. But it seems Uncle James wants her to investigate a murder. His, that is. It also seems the estate is contingent upon her acceptance of this commission. Jamie wants no part of the investigation or of the estate. She gets along perfectly well, thank you very much, a fact she emphasizes to his lawyer, who just happens to be gorgeous, making it a little harder to say no. Things take a strange turn when the victim himself asks her to reconsider. For reasons unknown, Uncle James has been unable to depart for the afterlife and is stuck in his Art Deco desk. Jamie decides to take on the job of niece and sleuth, with no experience at either, and she and Uncle James set out to find the killer. They are aided by the lawyer and a not-as-gorgeous and slightly rumpled homicide detective whose interest seems to be more than just finding a murderer.
Author Interview

1. If you could tell your younger writing self anything, what would it be?
I would tell my younger self to start writing NOW, and don't stop!
2. What book do you feel is under-appreciated? How about overrated?
For an underappreciated book I think
everyone
should read, I would go back a century and prescribe
Two Years Before the Mast
for all children/adults. It had considerable influence on me as a writer. Gritty, matter-of-fact, and gripping. Overrated?
All the Light We Cannot See,
most over-hyped and biggest disappointment.
3. If you could dine with any literary character, who would it be and why?
Elizabeth Bennet from Pride and Prejudice. She has gumption, a level head, knows her own mind, but is not lacking in sentiment. She would be a great conversationist and offer a keen insight into people.
4. Have you ever met anyone famous?
Yes, I grew up in a show-biz family and have met several stage and screen stars. I was a dancer, myself, and met many well-known dancers.
5. How long, on average, does it take you to write a book?
My first book (non-fiction) took over ten years if you add in the research. However, I did so much research I had enough left over for three more books. Those took about six months each. My two novels (
Nightmasters, Third Times the Harm
) took about a year each.
6. What creature do you consider your "spirit animal" to be?
A white horse with golden dapples. I have seen this horse while meditating and in dreams. I'm not sure of the interpretation, but I think he might be both reassurance and inspiration. He stands a good fifteen hands high and is taller at the shoulder than I am,
7. What are your top 5 favorite movies?
I'm a huge old movie fan so most of my favorites are from the thirties and forties.
Spellbound
would be my very favorite. After that, in no particular order:
Flying Down to Rio, DOA, Casablanca,
and
Now Voyager.
I'm embarrassed to include this as a sixth, but a frivolous bit of trivia titled
Vogues of 1938
starring Joan Bennett, which is nothing but gorgeous clothes.
8. If you were the last person on Earth, what would you do?
Head for the biggest library I could find. I'd have a lot of time for reading.
9. Do you have any advice for aspiring writers?
Write EVERY day, ignore the rejections, and never give up. You're a writer.
10. If you could live in any time period, what would it be and why? I wouldn't want to live any time but now, however, I would love to time-travel to the 1930s – great movies, great clothes, great music.
11. What is your favorite genre to read? My favorite genre(s) are Fantasy and Cozy Mysteries – exactly what I write.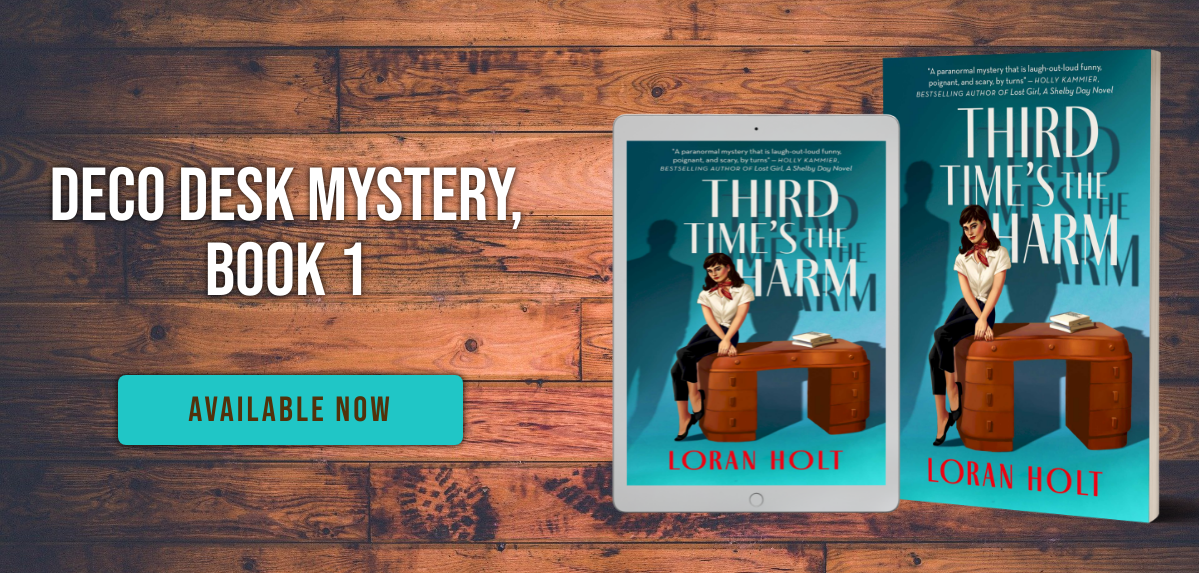 About The Author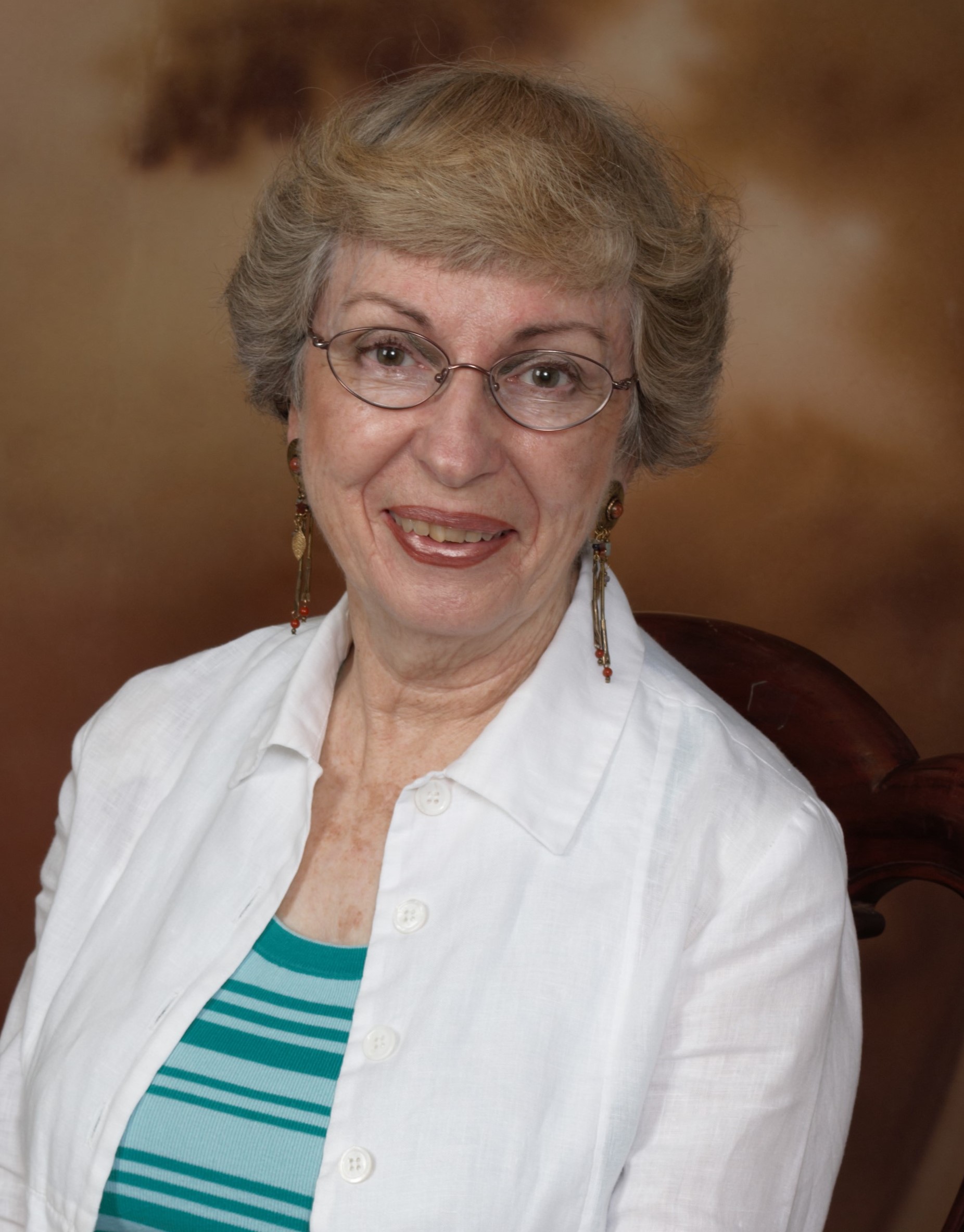 If you live in Southern California, you're either a writer or an actor, right? As Professor Emerita from California State University, Long Beach, Loran Holt chose the writing path. Third Times the Harm is one of the results of her efforts, the first book of a series featuring reluctant sleuth, Jamie Whitehall Olivian. Holt is also the author of Nightmasters: Doubles Talk, a sword-and-sorcery epic, published by Acorn, as well. You will find her non-fiction, film-and- fashion books under the name Lora Ann Sigler.
Contact Links
Purchase Links
Giveaway