Author: L. Austen Johnson
Narrator: Penny Scott-Andrews
Length: 16 minutes
Publisher: Lore & Lyre
Released: July 27, 2021
Genre: Fantasy; Short Story


A fun and enchanting modern fairytale. When a strange man puts in a strange request at the bakery where she works, Riley must go on a mini-adventure to find one unusual ingredient. Along the way, she realizes that things are not always what they seem and that fae might just be real.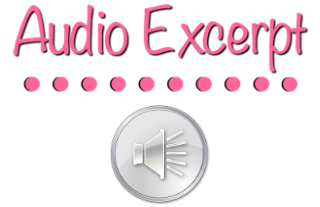 https://www.youtube.com/watch?v=cBsh12HyKcM

L. Austen Johnson is an award-winning writer, designer, and disability advocate. She is the author of the poetry collection
Burning the Bacon
,
which won Bronze in the 2020 Readers' Favorite Awards. Her other works include the Romancing the Holidays Series (including the #1 Bestselling story, "Lucky Fall") and the short story "True Loaf." When she's not writing, you can find her searching for animals to pet, singing off-key in the shower, and learning the art of making the perfect cup of tea. Find out more: www.laustenjohnson.com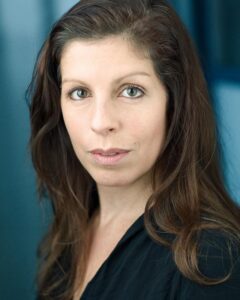 Penny Scott-Andrews graduated from The Royal Central School of Speech and Drama, (BA 3yr Acting) in 1998, and worked as an actress for over a decade, both touring and in the West End. However, she soon realised that her real passion was for radio drama and narration. Therefore her husband, (also an actor and voiceover), and she built our first home studio many years ago, and since then it's gone from strength to strength, and we happily record every day. Whilst she voices a variety of work, Audiobooks will always be my favourite, as they are a great opportunity to marry both my acting and voiceover skills. As an avid reader, the chance to delve into a book for work purposes is a real privilege, and one she will always fully commit too.

I received this audiobook as part of my participation in a blog tour with Audiobookworm Promotions. The tour is being sponsored by L. Austen Johnson. The gifting of this audiobook did not affect my opinion of it.
True Loaf is a very short story about a woman who works in a bakery. One day, a mysterious man comes in asking for something the bakery doesn't have. He tasks the woman with finding the ingredient to make what he wants, telling her he'll make it worth her while when he returns. So off she goes, in search of the ingredient. But things aren't always what they seem...

**possible spoilery stuff ahead**
This was a bit strange, to be honest. The ending was a bit confusing, as it doesn't really answer any of the questions the rest of the story brings up. Who is the mysterious man, and why is he so adamant about yarrow tea/bread? Why does the woman just head out into the forest to track down yarrow without question? Does she really believe some stranger will reward her for making him special bread?
While I do get this is based on folklore, I wish it had been a little more fleshed out. A little longer. A little more satisfying in terms of the ending.
The narration of the story, though, was fantastic. The narrator did bring the story to life, and her voice was melodic and fun to listen to. I enjoyed her accent more than anything else. Her voices for the couple of characters involved were easy to distinguish between, and at no point did I feel like I couldn't understand what was going on. Five stars to the narrator.
3.5 stars overall for the story itself.


Plugging you into the audio community since 2016.
Sign up as a tour host here.