Burning Ground by D.A. Galloway - Audio Book Tour

Author: D.A. Galloway
Narrator: Michael Bauer
Length: 16 hours 59 minutes
Series: Frontier Time Traveler Series, Book 1
Publisher: D.A. Galloway
Released: Aug. 16, 2021
Genre: Historical Fiction; Time Travel


Does time heal all wounds? Or do some last forever?

Pennsylvania, 1971: Graham Davidson is a young man with survivor's guilt after the death of three siblings.

Estranged from his father and seeking a direction in his life, Graham learns about vision quests from a Crow Indian. He secures seasonal employment in Yellowstone National Park and embarks on a spiritual journey.

Wyoming Territory, 1871: Under a full moon at a sacred thermal area, Graham finds himself in Yellowstone a century earlier - one year before it was established as a national park. He joins the Hayden Expedition, which was commissioned to explore the region.

Although a military escort provides protection for the explorers, the cavalry's notorious lieutenant threatens Graham. His perilous journey through the future park is marred by a horrific tragedy in a geyser basin, a grizzly bear attack, and an encounter with hostile Blackfeet Indians.

Graham falls in love with Makawee, a beautiful Crow woman who serves as a guide. As the expedition nears its conclusion, Graham is faced with an agonizing decision.

Does he stay in the previous century with the woman he loves or travel back to the future?

If you like the historical time travel adventure of Outlander or enjoyed the movie Dances with Wolves, then you'll love Burning Ground!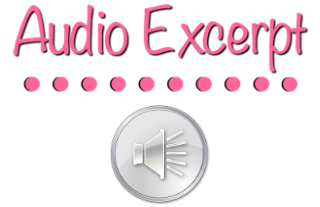 I grew up in rural Pennsylvania near Gettysburg. After a long career in the paper industry and writing a bestselling nonfiction book, Safety WALK Safety TALK, I decided to follow a once-dormant dream of writing a novel. I enjoy reading about adventurers and explorers, traveling internationally, riding a recumbent tandem bike, and spending time with my grandsons. Burning Ground was inspired by two memorable summers of my youth. As a teenager, I worked on a fruit farm in Pennsylvania. It is here I met Redfield, a Crow Indian who lived a simple life but had a profound effect on the way I saw the world and people around me. As a young man, I spent a summer in Yellowstone National Park in the late 1970's giving guided tours on Yellowstone Lake. When I was not working, my days were spent exploring all corners of that magnificent land, often in the backcountry. My love for our nation's first national park is rooted in that wonderful experience. I am currently working on the sequel to Burning Ground, titled Fatal Ground.

I am a professionally trained actor with a BFA in drama from NYU Tisch school of the arts, and an MFA in acting from UCLA. While in grad school I studied voice narration with Scott Brick and Pat Fraley, and I love to bring new works of literature to life. When I'm not reading I enjoy surfing, fencing and coaching kids soccer on the weekends. Dialects I am comfortable portraying include English, Cockney, Scottish, German, Russian, Irish.
How did you select your narrator?
It was important to me that the narrator be the voice of the protagonist (Graham) that I had in my head while I wrote the novel. This was the second time I had to select a narrator for a book, and I felt certain after hearing auditions the right person would become obvious. That turned out to be true.

Michael Bauer has an acting background, which was obvious as he read the script. However, what really made him stand out from the top contenders was his range of voices. I have minor characters who are Italian, Scottish, and Kentuckian. And two of the major characters are Crow Indians - one is a warrior and the other is a woman. Michael handled all of these beautifully. I was especially pleased with his voice rendition when reading the woman's dialogue. Of course, he has a male voice, but he softened it in just the right way to make you believe a woman was talking without being distracting to the listener. I also think it helped that he has experience narrating quite a few romance novels, where there are lots of male-female conversations.

How closely did you work with your narrator before and during the recording process? Did you give them any pronunciation tips or special insight into the characters?
It was vitally important to collaborate with Michael on several aspects of the script. I needed him to match a voice to the person - and the burden was on me to provide a description that allowed him to use his versatility in creating the voice. For example, one of the mule handlers was described as uneducated and missing some teeth. So you can imagine the challenge of bringing this person to life in a way that reflects the individual's personality without sounding too simplistic or corny. Bravo to Michael for making Alec Sibley in my novel sound exactly the way I heard him in my head when I wrote his words!

Likewise, there were a number of words and phrases spoken in Apsaalooke (Crow) or Siksika (Blackfeet). I gave Michael the liberty to pronounce these words phonetically, since I could not provide guidance on the correct pronunciations of languages I do not know.
Were there any real life inspirations behind your writing?
Burning Ground is dedicated to Redfield. He was a Crow Indian who mentored and befriended me as a teen while working on a fruit farm. Indeed, much of the information about Graham and Redfield's relationship is autobiographical (except the time travel segment, of course).

The other major influence was my experience working in Yellowstone National Park when I was twenty-one. I fell in love with that special place and have been in love ever since. Finally, this year is the 150th anniversary of the 1871 Hayden Expedition. This large exploration of the region was commissioned by Congress and led by Ferdinand Hayden of the USGS. The outcomes (samples, photos, painting, maps, sketches) of Hayden's survey were so convincing, the following year (1872) President Grant signed the legislation that set aside Yellowstone as the nation;s first national park. I take a great deal of pride in getting the historical facts "right" in the story. I completed many months of research before I wrote the first words.

How do you manage to avoid burn-out? What do you do to maintain your enthusiasm for writing?
Every author has a different take on this, I'm sure. The main driver for me is being genuinely interested in what I'm writing about. It's a blessing and a curse. The blessing: My curiosity compels me to understand as many aspects of a topic as possible before writing about it. The curse: See the previous statement! (I can find myself lost for hours researching something when I really could have the information I need in fifteen minutes...and so I can go down a rabbit hole for the sake of "personal learning"!
Is there a particular part of this story that you feel is more resonating in the audiobook performance than in the book format?
The action scenes really come to life in the voice of a talented narrator. Not only can he place the proper emphasis on the emotion of the moment, but he is able to capture the fear or anxiety through tone and pacing. This is much more difficult to do when simply reading the words. Without giving away too much, there are two scenes in particular that feel more powerful when "acted" versus read. One is a boating accident on Yellowstone Lake and the other is a grizzly bear attack. Both are wonderfully recreated by Michael.

If you had the power to time travel, would you use it? If yes, when and where would you go?
This question is directly applicable to my novel, so it may not be fair to answer it. But I will!
Graham traveled from 1971 to 1871. Having researched and written about Yellowstone in 1871, I can see things that would be appealing about being there at that time. I would love to experience seeing the wonders of the future park for the first time, in an unadulterated state, like the explorers in the Hayden party. Imagine seeing a geyser or mudpot or Grand Prismatic Spring or Lower Falls of the Canyon or...you get the idea. It truly would be magnificent. Of course, we are fortunate to be able to see these features today - but somehow the effect is somewhat muted when you have thousands of visitors crowded on a boardwalk to witness 'Old Faithful' erupt.

Will this book be part of a series? Why?
When I started Burning Ground, I intended it to be a stand-alone story. I never thought about a continuing saga. As the final chapters neared, I started to wonder if I could write a satisfying ending. Even as I wrote the final paragraph, I crafted it so the reader could strongly infer what was likely to happen. But a few days after I finished the story, it was clear to me I just couldn't stop there. Too many people (including me!) would want to know what happened to Graham - and Makawee - and Rides Alone - and Redfield! So, I wrote an epilogue that introduces the reader/listener to the beginning of the next book in the series. It must have been the right decision, as quite a few readers have sent messages asking when the sequel will be available...

Have any of your characters ever appeared in your dreams?
Graham (the protagonist) has appeared to me several times in my dreams. On more than one occasion I awakened with a new idea or twist or element of the story that was illuminated to me in a dream. (Unfortunately, I've also had a few bad dreams after writing about some of the horrific scenes in the novel).
Do you have any tips for authors going through the process of turning their books into audiobooks?

(1)
Don't cling too closely to how you believe your words should "sound." Yes, you should envision a general sense of what it will sound like in an audio clip. But give the narrator some creative license to fully use their talents as well.

(2)
Give direction to your narrator! No one knows your characters better than you. Don't expect your narrator to give the 'proper' voice to someone if they don't know who they are. The more details you provide to him/her, the more likely you will be pleased with the performance.

(3)
Focus on the most critical elements of the story and get these right. You want everything to be perfect, but a small subset of characters/scenes/emotions/ relationships will ultimately determine if the narrator conveys the story the way you intended.

What's next for you?
Fatal Ground
- The second book in the Frontier Time Traveler Series. Due Summer 2022.


Plugging you into the audio community since 2016.
Sign up as a tour host here.